Managing Your Finances: What's the Best Way for You?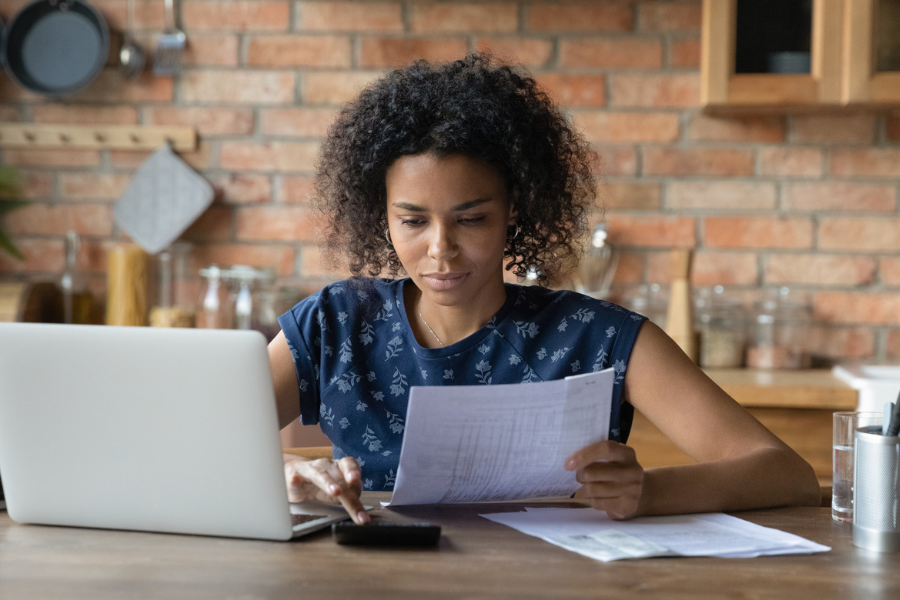 When it comes to getting help managing your finances and building wealth, the financial services industry offers many options. If you prefer a do-it-yourself approach, it's easy to find online tools and calculators to help you manage your budget, access your accounts, calculate payments, create projections, and make trades. If you are comfortable with technology, you may opt to use a "robo" advisor, usually a digital platform that uses algorithms to determine how to invest your money. A third option involves entrusting your money to another human – in the form of a financial advisor. Which is right for you? Let's take a closer look at each option.
Do-It-Yourself Financial Planning
If you have a finance background as well as the time and discipline, doing your own financial planning may be a great option. On the plus side, this approach puts you in control, enabling you to call the shots when it comes to investing and saving your money. It can (but may not always) be the least expensive approach because you can choose how and when to make trades. However, financial planning involves more than just investing. It also includes income tax planning, estate planning, and retirement planning, as well as business and succession planning if you are an entrepreneur, charitable planning, asset protection (insurance), education planning and debt management. Unless you are an expert in all of those areas, you may need to engage a tax professional or an attorney for assistance.
DIY financial management tends to work best for those who have uncomplicated finances, time to spend making sure accounts and beneficiaries are up to date, and the discipline to keep good records. People who are generally comfortable with financial concepts and who are just beginning the journey toward financial independence find the DIY approach useful. However, as their finances become more complicated or they become too busy to stay focused on their finances, they may seek other types of assistance.
Robo-Advisors
The first so-called robo-advisor emerged in 2008, as the financial services industry first began to embrace financial technology, or fintech. The purpose of robo-advisors was to provide automated, algorithm-driven financial planning services with little or no human supervision, according to Investopedia. Typically, a robo-advice platform starts by asking questions to evaluate the user's risk tolerance and time horizon, something human financial advisors also do when meeting with a client for the first time. Based on the user's answers, the robo-advisor uses an algorithm to determine how best to invest the user's funds.
In the early days of the fintech revolution, some advisors feared that robo-advisors could ultimately replace human financial advisors altogether. However, in the nearly 15 years since robo-advice platforms first appeared, the industry has embraced technology as a tool to expose more people to the benefits of financial planning. A recent study by Financial Planning Standards Board found that advisors expect technology to enhance the practice of financial planning, enabling human financial planners to embrace collaboration and relationship building with clients.
Robo-advisors tend to be a low-cost alternative to human advisors when it comes to investing. On the plus side, they provide 24/7 access and allow investors with smaller asset amounts to open accounts. Robos can also rebalance accounts automatically. However, the services of robo-advisors can be limited and may not provide a holistic approach that includes estate planning and other services. While some robo-advisor platforms have begun adding services of human financial advisors in a hybrid approach, there may be limits on how much or how often the human advisor may be engaged.
Human Financial Advisors
As we've written before, you won't find a definitive job description for a financial advisor in the United States. That's because the terms "financial advisor" and "financial planner" are loosely regulated. Likewise, firms that employ financial advisors don't all offer the same types of services. Some are insurance companies, some focus on investments, and others focus on tax. Another type of firm, called a "Registered Investment Adviser," or RIA, typically provides investment advice but can also offer other, more comprehensive services, such as financial planning, tax planning, and estate planning. (Savant Wealth Management is an RIA, with services that include comprehensive wealth management, investment management, financial planning, estate planning and wealth transfer, tax advice and preparation, trust services, accounting and consulting services, and company retirement plan services.)
The standard of care for financial advisors in the U.S. can also differ. Some, such as brokers who sell securities, must meet a suitability standard, meaning they have a reasonable basis to believe that a recommended product or strategy is "suitable" for the client. However, in a situation where multiple products may be suitable, the advisor has no requirement to choose the lowest-cost option. Advisors who work for RIAs must follow a higher standard, called a fiduciary standard, which requires the advisor to act solely in the client's best interests when offering personalized financial advice.
Advisor compensation also differs depending on the firm. Firms that follow the suitability standard may charge a commission on the products they sell or receive incentives from third-party companies. This includes brokerage and insurance firms, as well as "fee-based" RIA firms, which follow the fiduciary standard when providing advice but follow the suitability standard when selling products. "Fee-only" RIAs do not sell products and receive payment only from clients – not other parties. (Savant is a fee-only RIA.)
Finding Your Way
The options can be overwhelming when determining how best to manage your finances. Considerations can include your level of financial literacy, the amount of money you have to invest, the complexity of your financial situation, and your comfort level with technology. Whichever direction you choose, take time to understand the pros and cons of each option. We believe your financial wellbeing depends on it!