Feeling Confident About Retirement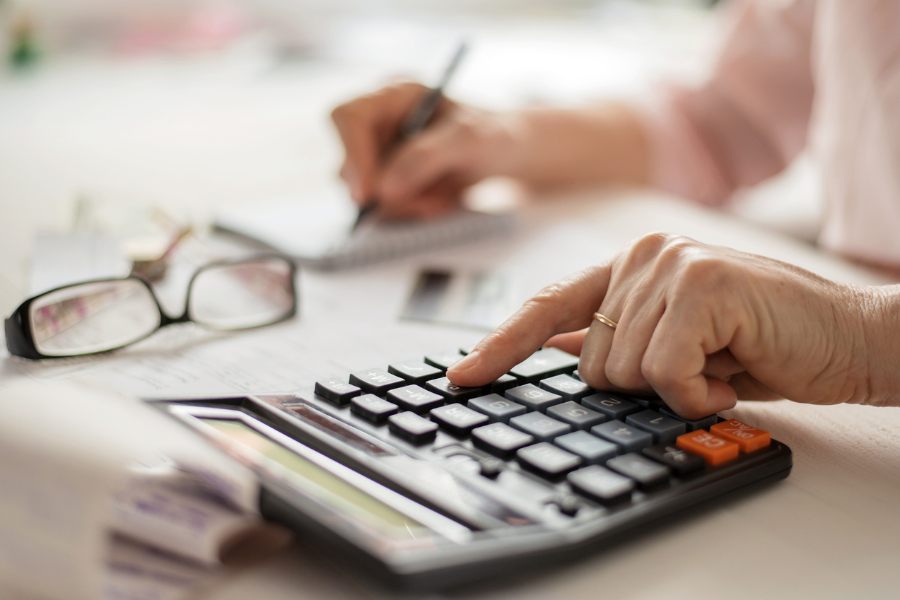 With the potential for retirement to last as long as 30 or more years, it's no wonder many people worry about outlasting their money. If you're ready to retire, but don't feel confident about whether you're financially ready, a milestone that's worthy of celebration can become a source of stress instead. That was the case for Steve, who turned to Savant Advisor Don Duncan for help.
Steve's Perspective: "I didn't want to make a bad call."
"When I first retired, I started to spend more time on our finances. And it seemed like the more time I spent, the more I realized I was out of my league," Steve says. Even with a background in economics and a robust retirement nest egg, Steve agonized over whether he and his wife, Jan, had enough money to live comfortably for as long as they might need.
Steve found Savant in an online search and says he was impressed with the firm's approach to investing. "I knew about investing principles, but I wasn't that knowledgeable about investing," he said. "Savant's evidence-based approach made me aware of the pitfalls that happen when investors chart their own course. I didn't want to make a bad call."
The Upside of Having a Plan
When Steve and Jan first started collaborating with their Savant advisor, creating a sound financial plan was Priority One. "I consider building a financial plan to be fundamental to any client relationship," says Don Duncan, CFP®, CFA®, CPA/PFS, CSEP, MBA, a financial advisor and managing director at Savant. "I find can help create peace of mind and reduces the uncertainty of determining how much risk you need to take with your investments," he adds.
Together with Don, Steve and Jan got to work reviewing their accounts, searching for the most tax-favorable way to structure withdrawals to preserve as much of the couple's wealth as possible. "We needed to stay under a certain income level from a Medicare premium standpoint," said Don, "so I think the tax planning on the withdrawal strategy was a big stress reliever."
Steve agrees. "Finances aren't a source of stress anymore," he says, adding that he was even able to remain calm during periods of market volatility. "We invest for the long term, and given my education and Don's advice, we just don't concern ourselves anymore."
Enjoying Retirement
With their financial plan in place, Steve and Jan are now enjoying retirement. "I had some family issues early in my retirement that required me to travel, and that was no problem," says Steve. He has also purchased a motorcycle and enjoys riding near his Santa Fe home. So what's next?
"We tried RVing, just to see how we liked it, because we have a lot of friends who have campers and love traveling with them. Turns out, we thoroughly enjoyed it!" Steve says. He and Jan are planning to buy an RV and start traveling more with their dogs.
They also keep in regular touch with Don. "We meet periodically throughout the year to review aspects of our financial plan and, toward the end of the year, to determine what steps we need to take from a tax perspective. At that time we have a pretty good idea of what our income will be for that and the following year," says Steve. "And I know I can always call Don if I have a question or a concern."
"I feel like Savant was one of the best choices we made as a couple, other than getting married," Steve jokes. "We're enjoying ourselves, and we feel comfortable with our plan. This was the best decision in terms of helping eliminate the stress that I think we've ever made in our lives. It has made a huge difference."
IMPORTANT DISCLOSURE INFORMATION
Please Note: The testimonial provided was made by a current client of Savant Wealth Management ("Savant"). Clients were not compensated, directly or indirectly, for providing any testimonial of Savant, its Advisers or their services. Keeping in mind that no two clients, situations, or experiences are exactly alike, the client testimonial should not give any assurance that Savant may be able to help any client achieve the same satisfactory results. To the contrary, there can be no assurance that a client or prospective client will experience a certain level of results or satisfaction if Savant is engaged, or continues to be engaged, to provide investment advisory services.
Please remember that past performance may not be indicative of future results. Different types of investments involve varying degrees of risk, and there can be no assurance that the future performance of any specific investment, investment strategy, or product (including the investments and/or investment strategies recommended or undertaken by Savant, or any non-investment-related content, made reference to directly or indirectly in this testimonial will be profitable, equal any corresponding indicated historical performance level(s), be suitable for your portfolio or individual situation or prove successful. Due to various factors, including changing market conditions and/or applicable laws, the content may no longer be reflective of current opinions or positions. Moreover, you should not assume that any discussion or information contained in this testimonial serves as the receipt of, or as a substitute for, personalized investment advice from Savant. To the extent that a reader has any questions regarding the applicability of any specific issue discussed above to his/her individual situation, he/she is encouraged to consult with the professional advisor of his/her choosing. Savant is neither a law firm nor a certified public accounting firm and no portion of the testimonial content should be construed as legal or accounting advice. A copy of the Savant's current written disclosure Brochure discussing our advisory services and fees is available for review upon request or at www. savantwealth.com.