Rebuilding His Life After Losing His Spouse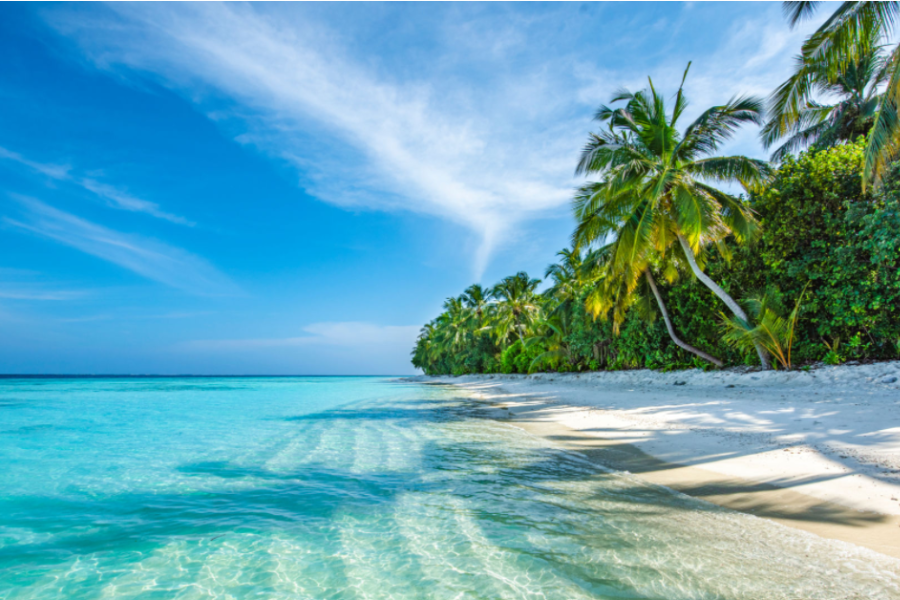 Moving on after losing a spouse may seem like an insurmountable task. When Rory's wife died suddenly, he quit his job and took time to deal with his grief. But he knew he couldn't dwell on his wife's death forever. Eventually, Rory decided to get back into the workforce and get his financial situation organized. With the help of Savant Advisor Rick Bender, he re-evaluated his goals and set his sights on creating a new life for himself – including a plan to retire in Mexico.
Rory's Perspective: "I had to get through it."
On a Saturday evening in 2016, Rory was enjoying a quiet dinner at home with his wife, when the unthinkable happened: A brain aneurysm took her life. "I had turned to watch TV, and the next thing I knew, she fell out of her chair. And that was it."
Grief-stricken, Rory struggled to cope. Unsure what to do next. He went to his job the next day, cleaned out his desk, and gave his notice. "I just decided, I'm going to take some time. I was not going to be "present" working. They told me to take as much time as I needed, and that my job would still be there when I got back. But I said no. I just needed to do my thing to get through it." He spent the next few months taking long walks with Max, his dog. "We did a lot of walking in the park and I would have conversations with the trees – that was my way of dealing with what happened," Rory said.
Eventually, Rory did return to the workforce. But before that, he needed help settling his wife's estate. As her beneficiary, Rory inherited his wife's accounts and wasn't sure what to do next. That's when he called Savant.
"Rory called us and asked to speak with an advisor," said Rick Bender, CFP®, LUTCF, ChFC®, CRPS®, a financial advisor in Savant's Rockford, IL office. "We got a chance to meet and discuss what he wanted to do while everything was still fresh in his mind, but I told him it was OK to take his time."
"I needed to move forward, and I knew it would help me heal. Life is finite and unpredictable. I wasn't going to be stagnant" said Rory. "I had trouble getting through sentences sometimes, and I'm not one to reach out for help normally, I keep things close to the vest, but just being able to talk to Rick helped a lot. So did knowing that we could develop a plan together."
Rethinking Rory's "Ideal Future"
After his wife's death, Rory received a payout from her life insurance policy. "I had money coming from some different avenues, and I needed guidance on how to move forward," he remembers. I was really 'triggery.' Rick and I could be talking about something, and I would start to get emotional. But Rick understood and listened."
As they got to know each other, Rick learned about Rory's connection to Mexico. "Being originally from California, I had visited Mexico regularly over the years. I had been to Tijuana, Rosarita Beach, Ensenada, Veracruz, Guadalajara, and Mexico City, but I had fallen in love with Puerto Vallarta. I started wondering what it would be like to live there permanently, although I didn't expect it to be in the realm of possibility."
Oddly enough, the COVID-19 pandemic created what Rory calls the "perfect storm." "I wasn't happy in my job, and COVID prevented people from traveling, so I started looking at properties for fun. The market was very wobbly."
He soon found a condo he loved and decided to make a low-ball offer. "I was sure they wouldn't accept it, I just wanted to go through the motions and learn the process, but with all the uncertainty caused by the pandemic, and to my shock and 'dismay,' they did. I called Rick and asked, 'Um, I have a bit of a problem, can I actually do this?'"
Rick got to work. He helped guide Rory in the refinancing process for his primary home and tap the right funds to help make the deal work – including a $20,000 down payment and a fee to a consultant in Mexico who helped negotiate on Rory's behalf to obtain the necessary legal documents for the transaction.
The process seemed to take forever, and at one point, Rory considered backing out – even if he couldn't recoup the down payment. Rick recalls that he and Rory had a serious conversation.
"Is this THE dream house? Is it a dream or are we going to make it a reality?" Rick recalls. "Finally, we agreed that we were going to make it happen."
There were other obstacles along the way. While the consultant did help Rory save on some of his expenses, others cropped up that made him still wonder, "Should I just walk away?"
But Rick strived to find a way to keep Rory's dream alive. "We did some tax-loss harvesting, and we were able to raise money to cover the additional expenses without huge tax consequences. In the end, it all came together."
Looking Forward to a New Chapter
Ultimately, Rory closed on the condo and had enough to fund a complete remodel. "Through friends I had made, I was able to get recommendations for local contractors at local prices to replace floors and windows, remove a false ceiling, refinish cabinets and doors, move electrical outlets, etc., and make the condo into a real home," he says.
While he's still working, Rory uses his vacation time to visit Puerto Vallarta every chance he gets and is enjoying making friends and getting to know the community. Eventually, he plans to move there full-time.
"My mom is 94-years old and still lives independently, and I'm her only child," he says, "so I want to be here for her. I have my Mexican residency and when the time is right, I'll make the transition to Mexico," he adds.
In the meantime, Rory and Rick are still working together. "Rick is very knowledgeable and I enjoy talking with him a lot," says Rory. "I didn't know what to expect working with a company like Savant, but Rick and I just hit it off right away. I've sent him pictures of the remodel, and send him random photos when I visit. I know I can contact him anytime I have a question. He's a friend."
Rory is looking forward to the next chapter in his life. "You know, I got my place. I'm going to eat a lot, probably drink too much, and just see where life takes me," he jokes. "I hope to travel quite a bit – not only around Mexico, but the world. I feel confident about my situation now, even though I know there's much more work to be done."
---
IMPORTANT DISCLOSURE INFORMATION
Please Note: The testimonial provided was made by a current client of Savant Wealth Management ("Savant"). The client was not compensated, directly or indirectly, for providing any testimonial of Savant, its Advisers or their services. Keeping in mind that no two clients, situations, or experiences are exactly alike, the client testimonial should not give any assurance that Savant may be able to help any client achieve the same satisfactory results. To the contrary, there can be no assurance that a client or prospective client will experience a certain level of results or satisfaction if Savant is engaged, or continues to be engaged, to provide investment advisory services.
Please remember that past performance may not be indicative of future results. Different types of investments involve varying degrees of risk, and there can be no assurance that the future performance of any specific investment, investment strategy, or product (including the investments and/or investment strategies recommended or undertaken by Savant, or any non-investment related content, made reference to directly or indirectly in this testimonial will be profitable, equal any corresponding indicated historical performance level(s), be suitable for your portfolio or individual situation or prove successful. Due to various factors, including changing market conditions and/or applicable laws, the content may no longer be reflective of current opinions or positions. Moreover, you should not assume that any discussion or information contained in this testimonial serves as the receipt of, or as a substitute for, personalized investment advice from Savant. To the extent that a reader has any questions regarding the applicability of any specific issue discussed above to his/her individual situation, he/she is encouraged to consult with the professional advisor of his/her choosing. Savant is neither a law firm nor a certified public accounting firm and no portion of the testimonial content should be construed as legal or accounting advice. A copy of the Savant's current written disclosure Brochure discussing our advisory services and fees is available for review upon request or at www. savantwealth.com.