Savant Expands Investor Base, Raises over $50MM in Capital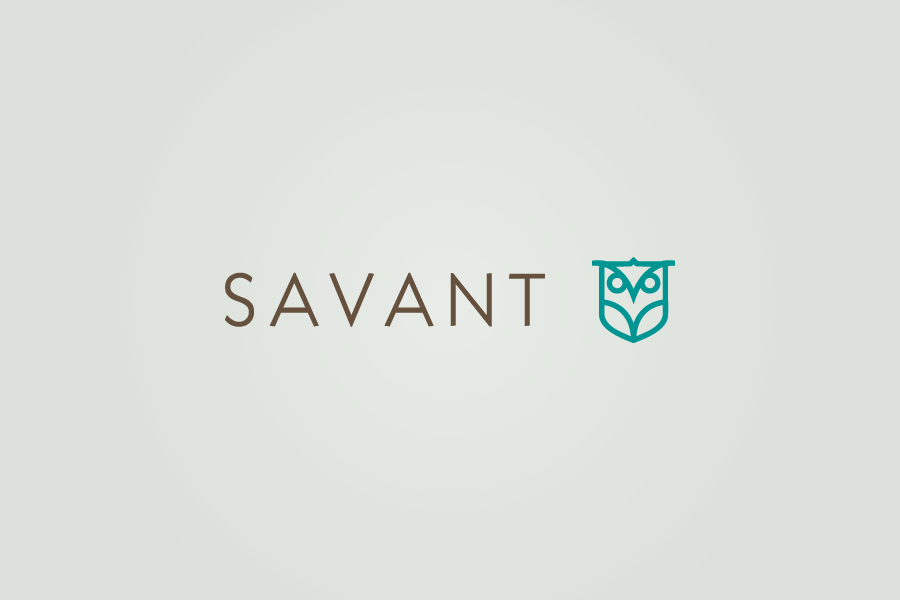 Transaction positions firm to remain independent and execute growth strategy
Savant positioned as one of a very few independent RIAs with nearly $5 billion in assets under management, broad employee ownership, self‐governance and access to future growth capital.
Capital raised addresses shareholder liquidity needs and assembles a diverse and highly experienced group of outside capital partners to provide acquisition capital and specialized expertise.
Transaction expands employee ownership group from 19 to 47; employees will own over 75% of Savant.
Savant secured long‐term, outside private capital directly from an asset manager and investment adviser to large family offices, three well‐known single family offices, a publicly‐traded merchant bank, two wealth management firms, a retired CEO of a national wirehouse, 12 other private investors, and obtained debt financing from a local community bank.
Savant Capital Management, a nationally‐recognized fee‐only wealth management firm headquartered in Rockford, IL, achieved a major company milestone by raising over $50 million plus additional future capital commitments to address shareholder liquidity needs and create a capital structure and investor group to support future M&A opportunities. The new capital structure positions the firm to remain independent now and into the future. The transaction closed September 30, 2016.
The transaction expanded employee ownership from 19 to 47 and included a large new equity investment by Brent R. Brodeski, CEO and co‐founder of Savant.
Outside investors included The Cynosure Group(cynosuregroup.com), an asset manager and investment adviser to the Eccles family and other large family offices, three well‐known single family offices: Vlasic Group, Bootstrap Capital, and Nonami Investments (representing the Vlasic, DeBlasio and Cousins families respectively), a publicly‐traded merchant bank (Kingsway Financial Services, Inc. NYSE: KFS), the retired CEO of Smith Barney and President of Morgan Stanley Smith Barney (Charlie Johnston), principals from two leading wealth management firms (Carson Group and Beaird Harris Wealth Management) and 12 other private investors who can be helpful to Savant.
Unlike traditional institutional investors, Savant's private capital investors are long‐term oriented and cannot require Savant to sell the firm. Savant will retain a significant controlling interest and the employee group, as a whole, will maintain more than 75 percent of the ownership. Importantly, all of the capital is from patient investors not bound by time constraints often found with institutional investors.
According to Brodeski, who led the Savant transaction, "I am very excited about our new capital structure and ownership group. With nearly 50 employee owners, we solidified Savant's team to assure long‐term continuity for our clients. Employee ownership attracts, retains and incentivizes key employees. In addition, the outside investors are providing Savant both capital and expertise to support our growth and assure we remain independent."
Cynosure, and other outside investors, have also committed to providing a substantial capital facility to fund future acquisitions. To complement this, Savant also secured an additional multi‐million dollar line of senior bank credit. According to Keith Taylor, Managing Director of Cynosure, "We are excited to lead the outside investors in providing significant succession planning and growth capital to Savant. Savant is a leader in the independent wealth management industry with whom we share a common vision regarding how to create significant value for clients."

Savant's board was advised by Berkshire Capital Securities, LLC. Brodeski and the management team were advised by Mark Herbick and other professionals from Pursant, LLC. According to Bruce Cameron, CEO of Berkshire Capital Securities, LLC, "The Savant transaction is very unique based on the broad participation of a large number of employees combined with multiple family offices and private investors who have committed to a very long‐term investment in Savant. Savant has selected a group of partners that will prove very helpful in executing its growth plan."
Savant conducted a very broad and thorough process that evaluated over 70 prospective capital sources. Prospective investors included well‐known financial buyers, large and boutique private equity firms, national, regional and community banks, family offices, merchant banks, a BDC and many high net worth private investors. Brodeski said, "Our process was focused on attracting equity and debt partners that could not only provide necessary capital but who were compatible with our culture, shared our vision of the future, provided Savant favorable investment terms, could offer follow on growth capital, and brought significant strategic benefit, key relationships, expertise or other prospective opportunities to Savant."
Ron Carson, Founder and CEO of Carson Group, comprised of Carson Institutional Alliance, Peak Advisor Alliance and Carson Wealth Management Group, is one of the private investors who is also a strategic partner with Savant. "We recently partnered with Savant to distribute their best‐in‐class Ideal 401(k) platform to our clients and our Carson Institutional Alliance affiliates. Carson Group becoming a direct investor in Savant helps deepen the relationship between the firms and opens the door for our firms to collaborate in other ways in the future," said Carson.
Richard A. Bennett, Principal, Financial Advisor and board member of Savant, indicated, "This transaction is a win‐win‐win‐win. Our clients and employees benefit by our expanding employee ownership and maintaining our independence. The sellers, who helped build Savant into a world‐class firm, obtained a fair price for the sale of their ownership interest. Our new outside capital partners benefit from making a long‐term investment in an industry-leading advisory firm alongside a management team that is highly engaged and well‐aligned with their interests."
"The transaction is a major step in a long‐term succession plan developed to help Savant thrive well into the future and assure long‐term continuity of our team," said Brodeski. "Our strategy has allowed us to grow to 145 employees strong, manage more than $4.7B in assets under management, open 12 office locations, and serve nearly 4,000 clients. We want to continue our growth by building ideal futures for our clients, our team, and the communities we serve. The unique, long‐term capital structure we have engineered will support these efforts now and well into our future.