A Guide to Discussing Financial Matters with Your Aging Parents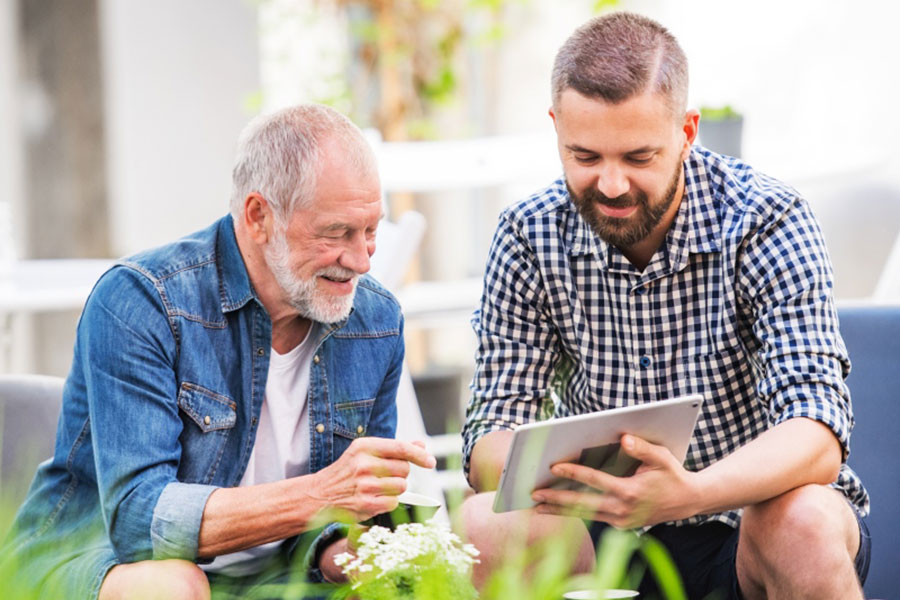 There you are, in your mid 40's, working hard and raising your family. Have you had the conversation with your parents yet? Have you received the email from mom and dad telling you that it's time? When is it time to discuss their finances in preparation for the day when one or both of them are no longer around or able to manage their affairs?
This is an important discussion that is far too often either ignored or not held until it is too late. No matter how wealthy your parents are, or how complex the family financial situation may be, this is a conversation that should take place. It may not always be easy to plan, but try not to wait until a life event or catastrophe occurs.
Talking about finances with your aging parents
While this discussion may seem like a daunting task on the surface, the idea is to begin this meaningful dialogue while you are still able to do so. Surely not all decisions need to be made right away, but raising awareness and gaining more clarity and understanding is an important first step.
In many families people have just assumed for years that certain things will be part of future plans, but is that true? Do those things still make sense? Do the children truly understand why one of them may get more of one thing and less of another? Are the family members fully aware that one person will be responsible for specific tasks and decisions while others will not be expected to participate? These are just a few examples of the things that should be discussed before it's too late. Some other relevant questions to consider:
Who will inherit what and, just as important, why?
Is there a certain child who will assist when the time comes? Which tasks and how?
What are the assets, where are they held, and how are they titled?
Where are the relevant estate planning documents located?
Where is the log-in information to view accounts online?
Do all the assets generate statements?
Are there old life insurance policies that are paid up? Who do you contact to receive those (possibly tax-free) proceeds?
What are the tax implications of inheriting specific assets, and what work is required to transition and/or maintain the assets?
What professionals do mom and dad work with (CPA, attorney, insurance, etc.)?
What resources will be used to care for one or both parents should additional expenses arise?
Should other, non-family members be involved in the management of financial affairs?
If your parents are retired and these financial discussions have not yet taken place, what should you do?
One option is to ask them if their financial advisor has discussed the idea of who will care for them as they age. Another idea is for the children to approach mom and dad together. Perhaps they would even consider allowing the children to join a meeting with their financial advisor or estate planning attorney.
Certainly some families will be more open to these discussions than others, and only you know your family and how to best approach this discussion. Keep in mind that none of this implies a need for every detail to be disclosed. There may be a lack of comfort in discussing certain topics, but leaving matters completely unattended can make things far more challenging over time, especially if there is an unexpected death or diminished mental capacity.
What's next?
After having these discussions it is important to thank your parents for the financial lessons they taught you over the years. Ask them what wise financial decisions and legacy lessons they want you to pass on to your children. Ideally these conversations will bring clarity and comfort to the entire family, while also deepening your relationships and making future decisions less stressful.