Avoiding Loneliness in Retirement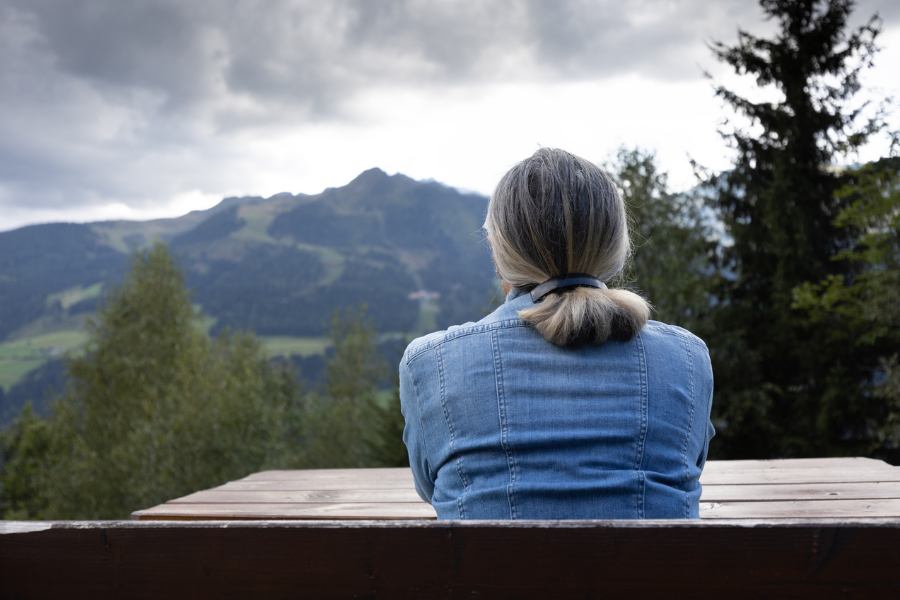 Earlier this month, U.S. Surgeon General Vivek Murthy called loneliness and isolation a public health crisis, imploring Americans to prioritize building social connection, "the same way we have prioritized other critical public health issues such as tobacco, obesity, and substance abuse disorders." Murthy's Advisory on Our Epidemic of Loneliness and Isolation highlights some alarming statistics, including one that compares the harm caused by a lack of social connection to be as dangerous as smoking up to 15 cigarettes a day!
According to the report, groups at the highest risk for social disconnection include those who live alone, older populations, those with poor physical or mental health, and people with disabilities. It may also be a reason people may be reluctant to retire. Research by Savant and Absolute Engagement in 2021 found that 21% of respondents were concerned about lacking a sense of purpose in retirement, while 17% feared they would lose their sense of identity after leaving the workforce. Another 60% did not have perfect clarity about how they would spend their time in retirement.
Retirement can be a wonderful time to pursue your passions and enjoy life after years of hard work. However, it can also be a time when you feel lonely and disconnected from the world around you. If you are worried about feeling lonely in retirement, here are some steps you can take to stay engaged, connected, and fulfilled.
Stay Active: Exercise is a great way to stay physically healthy and emotionally balanced. Consider joining a gym, taking up a sport or yoga, or even just taking daily walks. Exercise not only benefits your physical health, but it also releases endorphins that help to boost your mood.
Volunteer: Volunteering is a great way to give back to your community while also meeting new people. Whether it's volunteering at a local food bank, library, or animal shelter, you'll feel a sense of purpose and connection by contributing to a cause you care about.
Work part-time: For those who miss the camaraderie a work environment can bring, choosing to work part-time can also be an option to stay connected with co-workers. You may elect to stay with your company and reduce your hours, or find a new job in a field that interests you.
Join a Club: Joining a club or group is a great way to meet like-minded people who share your interests. There are a variety of clubs and groups available, from book clubs to hiking groups, and everything in between. Check with your local community center or library to see what's available in your area.
Pursue a New Hobby: Retirement is the perfect time to explore new interests and hobbies. Whether it's painting, playing music, or gardening, find something that excites you and dive in. You'll not only enjoy the activity, but you'll also have the opportunity to meet others who share your passion.
Travel: Traveling can be an excellent way to break out of your routine and experience new things. Whether it's a day trip to a nearby city or a longer trip overseas, travel provides an opportunity to meet new people and experience new cultures.
Stay Connected with Family and Friends: It's important to stay connected with family and friends, especially as you age. Schedule regular phone calls or video chats, plan visits, and stay engaged in their lives. This can help prevent feelings of isolation and loneliness.
Use Technology: Technology can be a great tool for staying connected with loved ones and the world around you. Consider joining social media platforms, taking online courses, or using video chat to stay in touch with friends and family.
Seek Professional Help: If you find yourself struggling with feelings of loneliness or depression, it's important to seek professional help. Talk to your doctor, therapist, or a mental health professional who can provide support and guidance.
At Savant, we believe that when you retire from something, it's important to have something to retire to. Our research found that being financially ready for retirement isn't the same as being emotionally ready. In fact, among respondents who retired and then returned to work, 27% of men and 33% of women said they weren't personally ready, while 32% of men and 37% of women said they just couldn't move on from working full time.
As the Surgeon General points out, our individual relationships are an untapped resource – a source of healing in plain sight. If you plan to retire soon, or are feeling lonely in retirement, consider focusing on one or more of the steps listed here and check in with yourself regularly to see how you're feeling. For more on Savant's research, read this blog to learn how to create a plan for retirement that leaves you feeling fulfilled and connected.