5 Benefits of Getting a Financial Second Opinion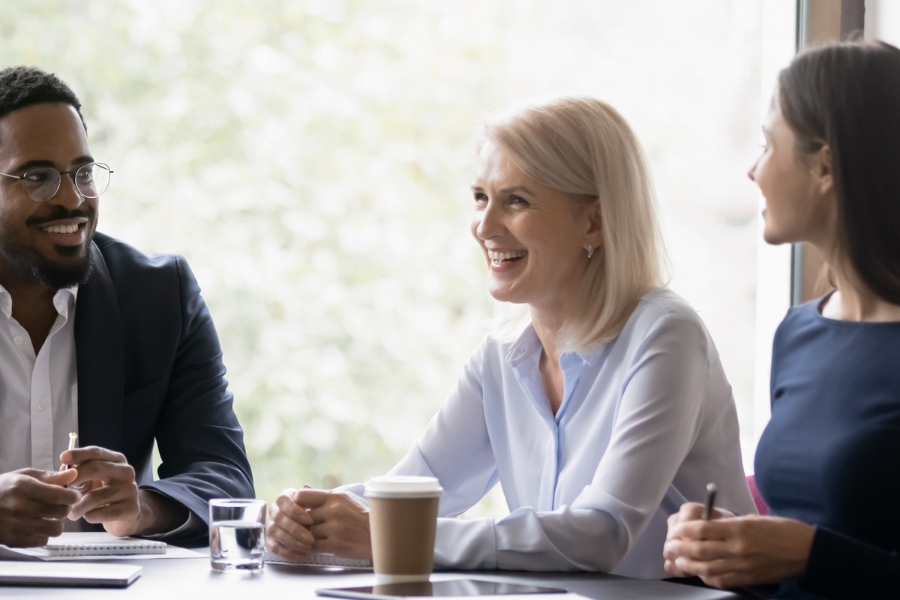 How are you feeling about your portfolio these days? In uncertain times like these, it's common for investors to wonder if they're doing all they can to protect their portfolios from losses and take advantage of buying opportunities. If you're feeling less than confident about your financial wellbeing right now, it could be time to get a financial "second opinion."
What Is a Financial Second Opinion?
Getting a financial second opinion is a lot like getting a second opinion from a doctor. Just as you might seek the expertise of a medical specialist to confirm a diagnosis or seek a new treatment, you can also consult with a financial advisor to review your life and financial goals, your investment strategy, your portfolio allocation and performance, the fees you may be paying, and your projected returns to determine whether changes could be necessary. Getting a financial second opinion may be especially beneficial if you manage your own investments, have worked with one advisor for many years, or want to work with an advisor for the first time.
Potential Benefits of a Financial Second Opinion
How do you know if you could benefit from a financial second opinion? It may be time to call a financial advisor if you need answers to any of the following questions:
Will I outlive my money?
Do I have enough to retire?
Am I paying too much in fees?
How can I fight the effects of inflation?
Should I sell everything and move to cash?
Is my portfolio globally diversified?
Am I diversified enough to withstand the current market conditions?
Do I need to rebalance my portfolio?
Getting answers to these questions may bring you some much-needed peace of mind, as well as identify some gaps in your financial plan, but getting a financial second opinion from a fiduciary advisor (one who is required to place your best interests first) can also provide some additional benefits, including these four important points:
1 – A financial advisor second opinion can help you confirm or re-evaluate your financial and life goals.
How long has it been since you last looked at your financial goals? If it's been more than a year, it's time to review them. You may have gotten married or divorced, had a baby, purchased a primary or second home, changed jobs, or received a serious medical diagnosis. Your goals should be your North Star when it comes to developing and maintaining your financial plan, not the financial headlines.
2 – Getting a second financial opinion can help you determine whether you are taking too much or too little risk.
If you were much younger when you created your portfolio, you may have decided to take more risk in hopes of building your wealth more quickly. Have you adjusted your risk level as you've become more established? A financial advisor can help you evaluate if it's time to revise your risk profile based on what's happening in your life now and how close you are to retirement.
3 – A financial second opinion can help you understand your portfolio allocation and adjust as needed to match your goals.
Financial advisors have varying approaches to investing, and more advisors are adding alternatives to the usual mix of stocks and bonds. Getting a second opinion can help you learn more about what's out there, but more importantly, what's right for your specific situation. You may find this additional diversification to be beneficial to your long-term financial plan.
4 – Getting a financial second opinion may help you lower your investment fees.
If you work with an investment broker, you may be paying more in fees and commissions than necessary, which could affect your returns over time. A fiduciary advisor has an obligation to construct your portfolio in your best interests, including finding low-cost investments that can help you achieve your goals.
5 – You may learn something new!
If you're not an expert in finance, taxation, or estate planning, you likely "don't know what you don't know" when attempting to manage your personal financial situation. You can learn a lot in a second-opinion meeting, and even if you choose not to engage with the advisor, you may find some nuggets of information useful.
How Savant Wealth Management Can Help
A registered investment advisor, Savant takes a team approach toward helping clients pursue their ideal futures. Our financial advisors work with specialists who have knowledge of investment management, estate planning and wealth transfer, tax planning, trust services, and more. Each specialist can help bring valuable insights to apply to your situation. In addition, we are fiduciaries and do not sell financial products. Instead, we are committed to helping you achieve peace of mind through the collective insight, wise counsel, and perspective we offer.
If you're thinking about getting a second financial opinion, start with Savant's Ideal Futures Financial Health Assessment, a three-minute exercise that provides you with an objective and wide-ranging audit of your financial situation. Our proprietary assessment covers 10 key financial planning disciplines: Health and wellness, retirement planning, risk management and asset protection, debt management, education planning, income tax planning, investment planning, estate planning and administration, business planning and succession, and charitable planning. When you finish, you'll have an opportunity set up a complimentary second-opinion meeting with one of our advisors.
We believe getting a second opinion couldn't be easier, and potentially getting a greater understanding of your financial position can help you feel more confident, even during times of market volatility.