Combating Vacation Inflation: Tips to Keep the Budget in Check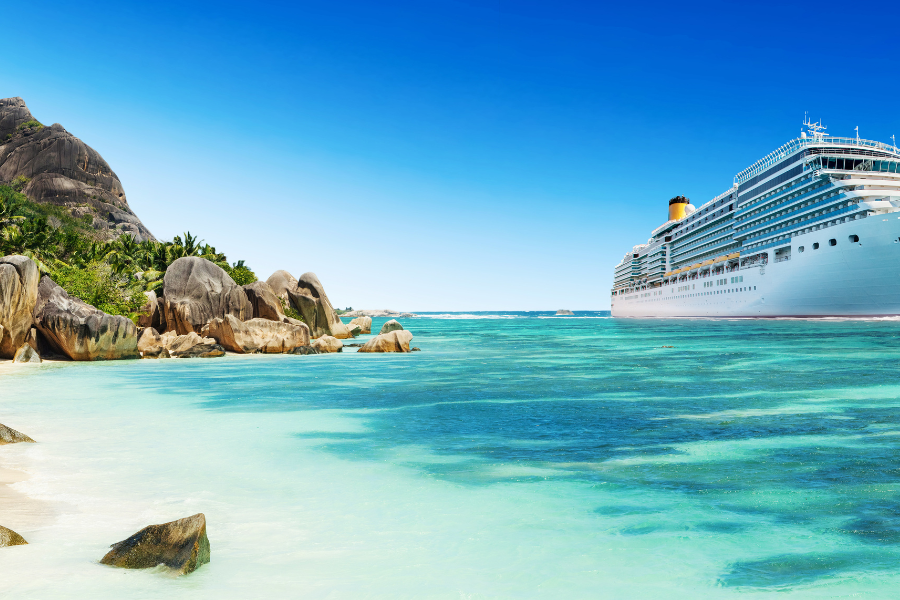 This summer, planning a vacation may be more difficult – and expensive – than in years past. According to travel website Hopper, domestic airfare is 34% higher than it was pre-pandemic and will likely peak between $410 and $420 for a roundtrip ticket through this month. (While international airfare traditionally costs more, it's only up an average of 2.5% compared to 2019.) High jet fuel prices, lower seat capacity, and high traveler demand are all contributing to the added costs.
It's not just airfare, though: hotels and rental cars are more expensive, too. This summer, expect to pay an average of $154 per night in a hotel – a 36% increase over last year. If you plan to rent a car, you may pay about 20% more than you did in January. And if that's not bad enough, consider gas prices, which could spike even higher as the summer wears on.
How can you take a vacation in 2022 without breaking the bank? Consider these tips to help you combat "vacation inflation:"
1 – Be flexible with your travel dates and times.
If you want to visit a popular destination, such as these top international destinations from Airbnb, or these top domestic destinations from Travel Awaits, consider visiting at an off-peak time of year to save money (note: off-peak times may vary according to your destination choice). According to Scott's Cheap Flights, summer is one of the most expensive times to fly in North America and Europe. And in addition to peak seasons, it matters which day you fly. The Thrifty Traveler website recommends Tuesdays, Wednesdays, or Saturdays as the cheapest days to fly, but not necessarily the cheapest days to buy tickets. Deals can happen at any time according to multiple travel sites.
2 – Use a price monitoring app.
Have a dream vacation spot in mind? It pays to shop around to find the least expensive flights and hotels, and technology can help you do it easily. U.S. News has a list of free and paid apps that are compatible with Apple and Android phones. You can set alerts according to your dates and destination and receive notifications when prices drop.
3 – Travel to less-popular destinations.
While popular destinations get a lot of ink in travel magazines, the internet is full of articles on hidden or overlooked destinations. Thrillist recently listed 20 overlooked countries recommended by its network of travel writers and editors as destinations that are "rich in experiences without the scourge of over-tourism." Trips to Discover also published a list of 11 U.S. destinations, including Stanley, Idaho; Deer Isle, Maine; and North Cascades National Park in Washington, where you can avoid crowds. If you really want to get off the grid, Stacker offers 50 destinations, along with recent tourist arrival numbers, to help you plan your adventure.
4 – Look for meal deals.
Many hotels include breakfast – and sometimes happy hour – within the price of a room night. But if you're open to adventure, you can experience local food without high prices. Budget Travel Buff recommends finding accommodations with a kitchen and shopping at a local grocery store to avoid high restaurant prices. If you do choose to dine at a restaurant, check for senior or student discounts or look for coupons in local publications. Many restaurants offer lower prices for lunch, and you may be able to experience the same menu as dinner at a reduced cost.
5 – Opt for public transportation or walking.
In addition to getting some great exercise, seeing a city on foot can help you learn even more about local culture. While not every destination has a top-notch public transportation system, many major cities have buses, light-rail systems, or subways that are easy to navigate. Before you go, check to see what your options are and whether they are safe. Be aware of your surroundings and keep money and identification safe from pickpockets.
Ultimately, the least expensive vacation option may be staying at home or vacationing near where you live. Everyday Health offers seven ways to "staycation" on any budget, including recreating a spa experience at home, becoming a tourist in your own community, or creating a meal that features food from an exotic location.
With rising inflation and further expected rate increases from the Fed, summer vacation in 2022 could cost more than you want to pay. But with a little creativity, you may find a less-expensive alternative that offers just as much fun.