Could a Philadelphia Eagles Win Help the Stock Market Soar?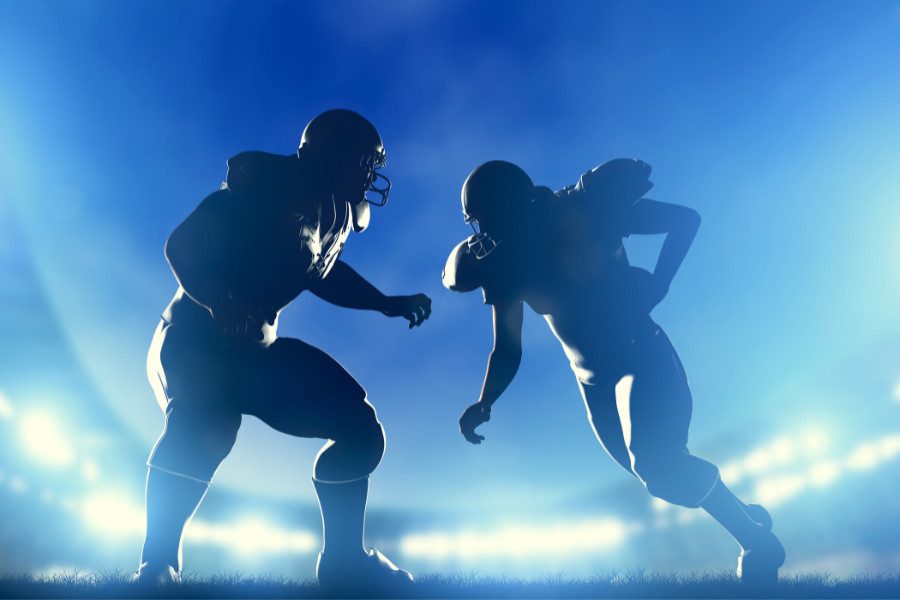 This Sunday's match between the Kansas City Chiefs and the Philadelphia Eagles will be a big deal for football fans, but some say it's a big deal for the stock market, too. In 1978, sportswriter Leonard Koppett created the "Super Bowl Indicator," or SBI, which is based on this principle: If the NFC team, in this case, the Philadelphia Eagles, defeats the AFC team, the Kansas City Chiefs, the stock market will finish higher in the upcoming year. If the AFC team wins, we can expect a decline for the coming year.
Is the SBI based on fact? Before you call your financial advisor on Monday morning, here's the rest of the story: The SBI is pure fiction. According to Wall Street Journal reporter Jason Zweig, Koppett, who worked for the New York Times, and his friends, Bill Veeck, one-time owner of the Chicago White Sox, and Lawrence Ritter, an NYU finance professor, had been talking about spurious correlations, inventing a theory that baseball batting averages and annual stock market returns should be inversely correlated. Koppett later came up with the SBI as a joke.
While the SBI is a great example of correlation without causation, its success rate is impressive. From the beginning of the Super Bowl era through 2021, it has been accurate approximately 74% of the time. However, it is important to note that the SBI should not be used as a standalone indicator for stock market performance. Other factors, such as interest rates, inflation, and global events, also play a significant role in determining stock market performance. Additionally, the SBI is not a guarantee of future performance and should not be used as the sole basis for investment decisions.
While Koppett apparently never meant for the SBI to be taken seriously, some people on Wall Street perpetuated the indicator, which Koppett later called an "embarrassment to rational thought." He eventually said he hoped it would be "dead as a doornail."
If the Eagles win on Sunday, can we expect the market to improve through the end of the year? Your guess is as good as ours. Instead of worrying about the SBI, we suggest enjoying the game, spending time with friends and family, eating lots of delicious snacks, and picking your favorite commercial. You could also create your own SBI. For example, if the queso dip disappears before the Buffalo wings, what are the chances that Super Bowl Monday could become a national holiday?
This year, our money's on the Buffalo wings, but your results may vary.