Fall and Your Finances: A Seasonal Financial Checkup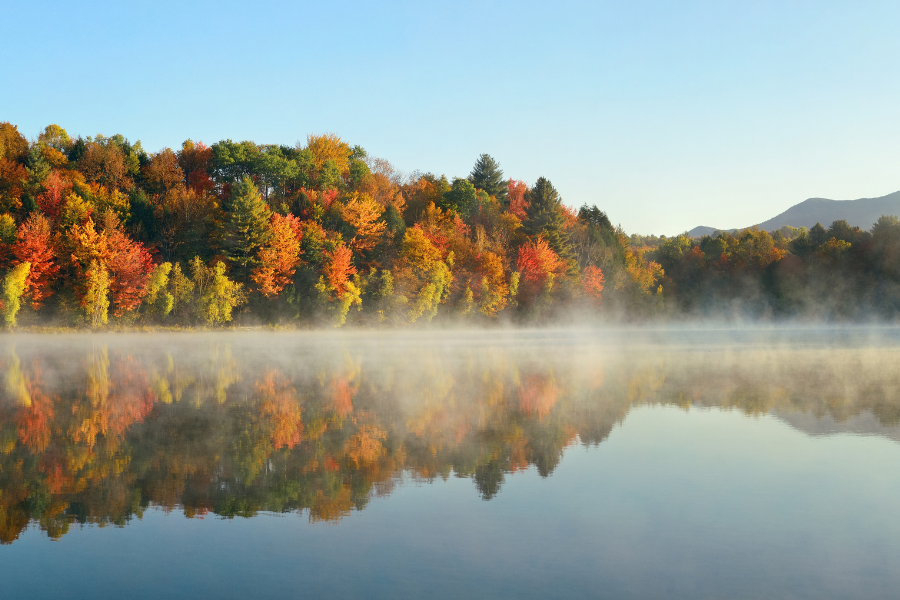 It won't be long until fall is officially here! As autumn colors paint the landscape, it's a fitting time to give your finances a seasonal checkup. Just like the leaves, your financial situation could be in a state of change, too. Perhaps you've gotten married, divorced, experienced the death of a spouse, or retired this year. Or maybe you just need to get reorganized. Let's explore some key areas to focus on during fall to help you maintain and improve your financial health.
1. Harvest Your Budget
Fall isn't just about pumpkins and apple picking; it's an opportunity to gather your financial data. Take a close look at your budget, or create one if you haven't already. According to a report by the National Foundation for Credit Counseling, only 41% of American adults use a budget. Tracking your income and expenses is the foundation of financial control, especially if you are considering retiring in the new year.
2. Tax Planning Before the Year Ends
As the year approaches its end, consider your tax situation. Use tax-advantaged opportunities like contributing to your 401(k), traditional IRA, or Health Savings Account (HSA). HSAs are only available if you have a high-deductible health plan, but they allow you to save money that you can use to help fund medical expenses in retirement.
3. Estate Planning: Your Financial Legacy
Your estate plan deserves attention in the fall season. CNBC highlights the importance of keeping your will, power of attorney, and beneficiaries up-to-date. Failing to do so can lead to complications and disputes for your loved ones in the future. Your financial advisor and/or estate attorney can help you make these important updates.
4. Investment Diversification
Much like trees shedding leaves, your investment portfolio may need some pruning. Diversification is key to managing risk. A recent survey by CNBC-Morning Consult found that more than four in 10 Americans do not actively monitor their portfolios to make sure they are diversified. However, diversifying by asset class, industry, and geography can help reduce risk in investment portfolios. Consult your financial advisor to ensure your investments align with your goals.
5. Plan for Year-End Expenses
The holidays often bring increased spending. Avoid the financial hangover by planning your holiday budget early. Last year, a Nerdwallet survey found that Americans planned to spend an average of $823 on gifts. And don't forget about holiday travel! Nerdwallet's Travel Price Index shows travel prices on the increase, so consider booking early. Create a budget to prevent overspending and financial stress in the new year.
6. Charitable Giving
Fall is a season of generosity. In fact, according to Double the Donation, 30% of annual giving happens in December, with about 10% of all donations coming in the last three days of the year. Review your philanthropic goals and consider tax-efficient ways to support causes you care about. While the IRS offers deductions for charitable contributions, the process can be complicated, so it's worth working with a tax professional to maximize your impact while reducing your tax liability.
Like the seasons, it's common for our financial needs to change over time. These six steps are a great way to start getting your finances under control, but they are just a sample of the many ways you can help secure your financial well-being. Since tax season will be here before you know it, we believe now is also a perfect time to seek the services of a financial advisor who can review your entire financial picture and help develop a plan according to your life and financial goals. Download our free checklist to guide you in your search and help you compare advisors.