Financial Planning for Retirement: Should I Sell My House?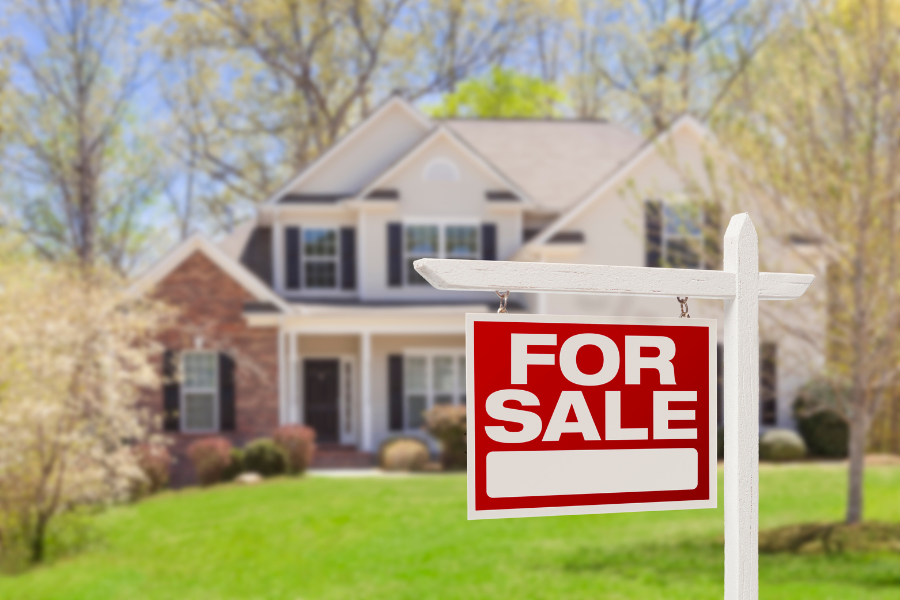 Christopher M. Stock also contributed to this article.
Many things have shifted since the pandemic – not the least of which is our financial footing and future plans.
Some of those plans may include our primary residence – were we planning to sell our home and then the decision was changed as we were weathering more time at home? Or perhaps we'd planned to hang on to our home as we began to go through life transitions such as retirement or different health needs, but now are unsure of what the best financial decision might be.
We've all heard how intense the home sale market has been over the last couple of years. Most areas are still desperate for inventory. And after 18 months of interest rate hikes, the housing market finally seems to be stabilizing. Since housing usually is cyclical, we can't count on this 'seller's market' home price strength and bargaining power to last forever.
You may be thinking about selling to have the liquidity to transition to a retirement community, downsize your maintenance, or move in with family members. Whatever your reason, if you're thinking of selling your primary residence, here are some things to consider.
First, Determine Your Replacement Strategy
When you sell, you'll still need housing. To reap the benefits of a home sale, make sure you won't have to spend more than you think to either buy or rent your next home. Especially in these fast-moving markets with people bidding above the asking price, this is critical to identify first.
If you're looking to downsize, you're more likely to end up with excess cash. And, without the need to commute to a job or business, identifying a less expensive area can help you get more for your money.
If you're considering a transition to a retirement community, you will likely be able to allay many of the ongoing costs and maintenance of your residence into the retirement community fees.
How will the Financing Work?
When home transitions have settlements the same day, stress levels can be elevated because you'll need to get everything packed up and moved quickly or face two mortgage payments for a few months. You may be in a better financial position now, so it may be easier for you to buy your new home prior to selling your old home. We help many clients utilize their existing home equity or investment portfolio to "bridge" into the new property. We also work with mortgage brokers and bankers to identify the best solution for you, which could be a 10- or 15-year mortgage instead of a 30-year mortgage. There are some creative methods to financing. Not all real estate and mortgage professionals have the insights for these creative strategies – they won't know your full financial picture. If done correctly, working with a financial advisor can help reduce your stress through this process. Our goal is to help ease your mind to find the timing and financing option that works for you. It's part of a fiduciary's commitment to always act in your best interest.
Costs of Selling
It's easy to forget the long list of costs involved in a home sale. These costs add up, so it is essential to know how much they will impact your net result. Usually, the highest expense will be the real estate commission, which generally averages 6 percent of the sales price[i], though in some areas it may be lower. For a $500,000 house, that can cost you $30,000.
You may also have costs to prepare your home for sale, like minor maintenance or staging expenses.
In today's market, if you have more major repairs, it may not benefit you to complete that investment before listing for sale. Because of the intensity of buyers seeking inventory right now, it may not be cost effective to lay out funding for major updates. Simply noting the need in the listing can help you prepare to list your home sooner without major expense.
Taxes
You also need to factor in taxes from the sale of your home. Fortunately, current tax law allows you to exclude up to $250,000 in capital gains as an individual for a primary residence or up to $500,000 for married couples. To qualify, you must have owned and lived in the home for at least two out of the last five years. [ii]
In some cases, depending on how long you've owned the property and with today's strong real estate valuations, the capital gain on the sale of the house could exceed these IRS capital gains exclusion amounts. If this is the case, you can work with a financial planner to reconstruct the tax cost basis in your home. You may have added major improvements over the years, and that can help increase the purchase price and value of your home. If you added rooms, improved bathrooms, kitchens or outdoor spaces, updated mechanical systems, added fencing or landscaping, updated appliances, or installed an alarm system, these improvements can be added to the cost basis of your home, which increases its value for IRS reporting which, in turn, helps adjust tax consequences within IRS limits for capital gains on the home sale.
Maximizing The Sale
In a sales transaction, there are facets you directly control and others more impacted by the buyer and the market. By focusing on things within your realm, you can make the most of this sale.
Get your property in selling shape. Consider painting and other cosmetic upgrades to freshen your home's look, inside and out. Remove clutter and personal effects so a buyer can envision themselves in your home. Even small steps outside such as edging garden beds or fertilizing the lawn can help.
Consider ways to make your home even more attractive. Home staging, where you pay to professionally furnish your home temporarily, can make sense in strong markets. Also, don't settle for average photography. A modest investment in professional photos to present your home in the best light possible can pay off by generating more interest.
Find a realtor with strong connections. This is particularly relevant for realtors who have many connections with other real estate professionals. Many realtors today can instigate what is known as 'pocket listings,' meaning they share the listing directly with their agent connections several days before the home listing goes live in the publicly accessible MLS system. This can result in a quicker sale with more favorable terms.
Negotiate your real estate commission or get creative. Commissions are negotiable, so do your best to negotiate a lower rate with a qualified agent. Or consider a discount brokerage service, or even selling it yourself, which can be effective in fast-moving markets.
Look at it as a business transaction. If you've lived in your home for years, it is easy to take the sales process personally and react emotionally to offers. That can sometimes work against you by putting off serious buyers. Try to remove yourself from that viewpoint so you can make the best choice possible for your financial future.
Selling your home after many years is a big decision, but it can be an ideal opportunity to boost your retirement savings and align with your financial plan. There are many layers to consider in selling your home, so don't wait to start a conversation with a financial advisor.
If you'd like to discuss this or other strategies to help you feel more confident in your financial future, give us a call. Our team can help you analyze your options and determine the best path forward.
[i] Current Average Realtor Commission Rates
[ii] IRS: Sale of Residence – Real Estate Tax Tips
---
Savant Wealth Management ("Savant") is an SEC registered investment adviser headquartered in Rockford, Illinois. Past performance may not be indicative of future results. You should not assume that any discussion or information contained in this document serves as the receipt of, or as a substitute for, personalized investment advice from Savant. The scope of the services to be provided depends upon the needs of the client and the terms of the engagement.