Financial Preparedness: Building Resilience Against Disasters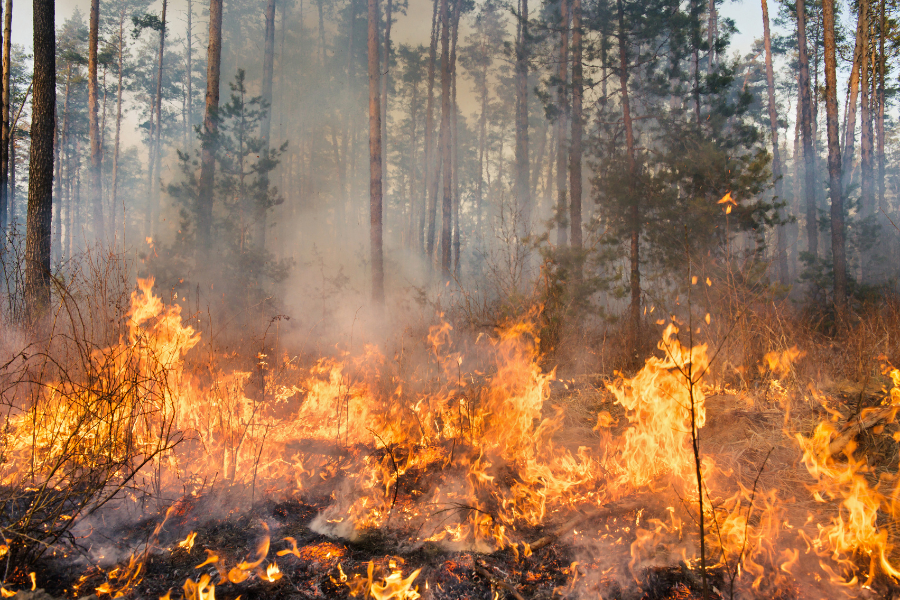 In today's uncertain world, it's crucial to be financially prepared for unexpected disasters. Events like the recent devastating fires in Lahaina, Maui, and major weather events like Hurricane Idalia highlight the importance of having a strong financial foundation to cope with unexpected catastrophes. By taking practical steps to secure your finances, you can help ensure a more stable future, even in challenging times.
Establish an Emergency Fund
Having a well-structured emergency fund is a must. This financial safety net can provide essential support during crises such as job loss, medical emergencies, or natural disasters. By setting aside a specific amount of money for emergencies, you can avoid relying on high-interest loans or credit cards, which can worsen financial stress.
A CNBC/Momentive survey found that more than half of Americans don't have an emergency fund, and 40% of those who do have less than $10,000 socked away. How much you should save depends on your personal situation, and your financial advisor can help you determine what's best for you.
Review and Update Insurance Policies
Another important aspect of financial preparedness is reviewing and updating your insurance policies. Ensuring you have adequate coverage for health, home, auto, and life can offer peace of mind, knowing you're protected from a range of potential risks. Tailoring your insurance policies to your specific circumstances and location can significantly reduce the financial impact of unexpected events. Also, if you recently renovated your home, it may be worth updating your homeowners policy. While some renovations may increase your premium, others can actually lower it!
Diversify Your Investment Portfolio
Diversifying your investment portfolio is a smart move to help protect your assets during economic downturns. By spreading your investments across various asset classes, you can help minimize the risk associated with market volatility. This diversity means your financial well-being isn't solely dependent on one sector, reducing potential losses during financial instability
Create a Budget and Reduce Debt
Establishing a budget and reducing debt are fundamental financial practices that gain even more importance in times of disaster. A well-structured budget helps you allocate your resources efficiently, focusing on essential expenses and cutting unnecessary spending. Simultaneously, working to reduce high-interest debts can ease financial burdens during challenging times, helping you navigate disasters more effectively.
Establish a Communication Plan
Having a communication plan is critical for coordination during emergencies. Maintain a comprehensive list of important contacts to help ensure swift communication with family members, financial advisors, and insurance agents. This preparedness enables quick access to crucial information and resources, enhancing your ability to respond to disaster-related challenges
Secure Important Documents
In today's digital age, it's essential to secure important documents in both physical and digital formats. Invest in water-resistant and fireproof storage for physical documents, and store digitized copies on secure online platforms. This practice helps ensure accessibility regardless of circumstances, and helps prevent critical documents from being lost or damaged during unexpected events.
By following these key strategies, we believe you can proactively enhance your financial preparedness for disasters. Having a well-structured emergency fund, updated insurance policies, a diversified investment portfolio, a solid budget, a plan to reduce debt, and a robust communication strategy can help make all the difference in enhancing financial stability during times of adversity. Learn more about disaster preparedness and get a list of additional resources at ready.gov.