Five Keys to Creating a Personal Budget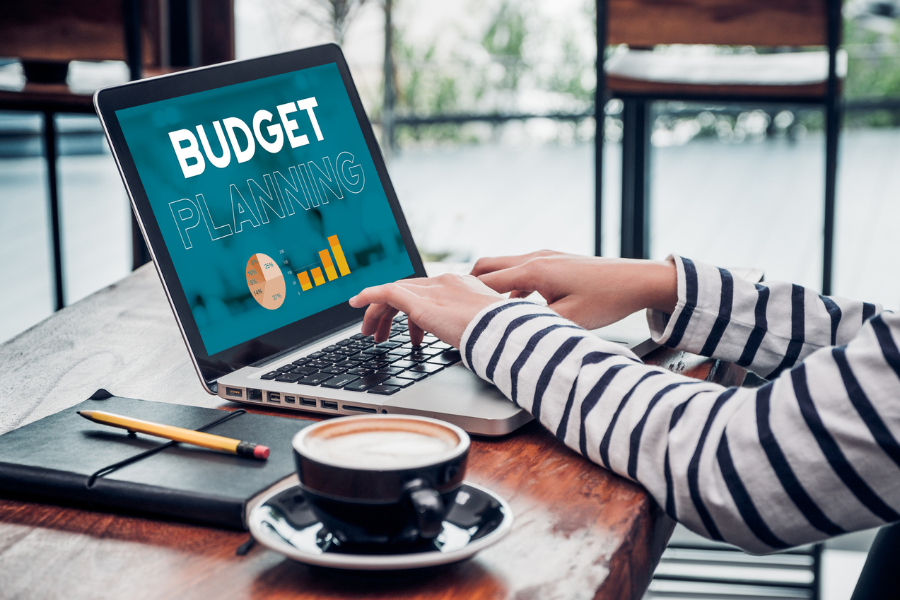 With the annual U.S. inflation rate topping 7% at the end of November, you may be starting 2023 with an eye toward stretching your dollars as much as possible. Creating a personal budget can play an essential role in helping you take control of your finances and achieve your financial goals. It's also a handy tool for those who find themselves on their own after divorce or the loss of a spouse. A budget helps you track your income and expenses, understand where your money is going, and make informed decisions about how to allocate your resources. Here are five keys to creating a successful personal budget:
Start by tracking your income and expenses. The first step in creating a budget is to get a clear picture of your financial situation. This means tracking all of your income sources and expenses, including your salary, investments, and any other sources of income, as well as your bills, groceries, and other everyday expenses. You can use a spreadsheet, budgeting app, or even a pen and paper to keep track of this information.
Set specific financial goals. Once you have a good understanding of your income and expenses, you can start setting specific financial goals. These might include paying off debt, saving for a down payment on a house, building an emergency fund, or saving for retirement. It's important to be specific about your goals so you can create a budget that helps you achieve them. If you already work with a financial advisor, your goals should be documented as part of your financial plan. If you need to revise your goals to reflect a recent change or milestone in your life, your advisor can help you clarify and refine your goals.
Make a plan to allocate your resources. With your financial goals in mind, you can start to make a plan for how to allocate your resources. This might involve cutting back on certain expenses, finding ways to increase your income, or making changes to your spending habits. For example, if you want to save more money for retirement, you might decide to reduce your monthly expenses by canceling a subscription or cutting back on dining out.
Stay flexible and be prepared for the unexpected. No matter how carefully you plan your budget, there will always be unexpected expenses that come up. It's important to stay flexible and be prepared for these unforeseen events. This might involve building a cushion into your budget for unexpected expenses or having a plan in place for how to handle unexpected financial emergencies. A recent survey showed that building an emergency fund is a top New Year's resolution for 31% of respondents.
Review and adjust your budget regularly. Your financial situation is likely to change over time, so it's important to review and adjust your budget on a regular basis. This might involve reevaluating your financial goals, updating your income and expenses, or making changes to your budgeting plan. By reviewing your budget regularly, you can ensure that it remains relevant and effective in helping you reach your financial goals.
While creating and following a budget can be very useful, you may be surprised to learn that nearly three quarters of Americans say they don't regularly follow a budget. But if you are interested in understanding your spending, a budget can help you get a handle on your finances quickly. Even a very simple budget can make a difference, as long as it works for you.