Getting on the Same Page about Finances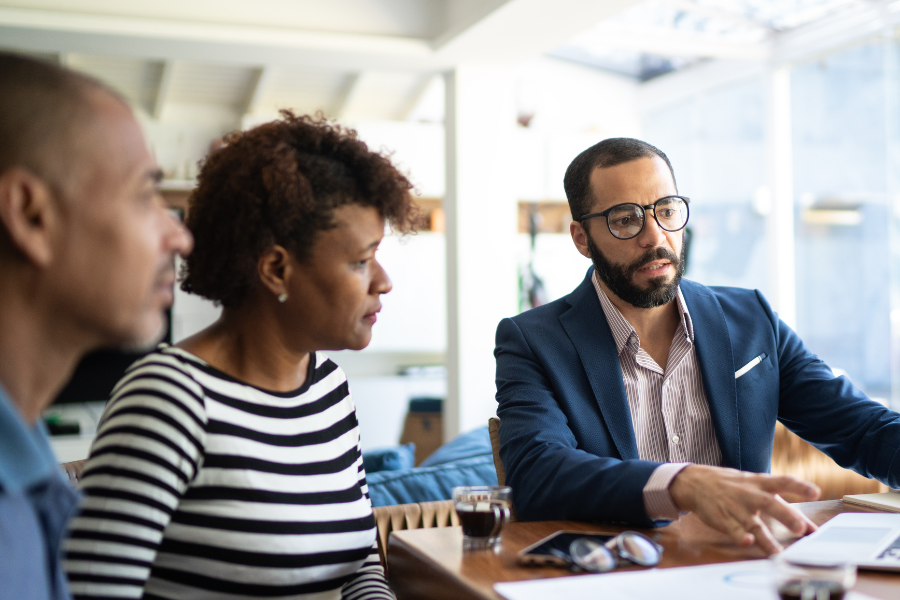 Weddings tend to be happy occasions when two people gather with family and friends and commit to merging their separate life paths into one. While they may be quite different as individuals, couples often like to think they share similar goals for the future: They want children (or don't); they know whose career has priority and for how long; they know where they want to live, what type of lifestyle is important to them, what hobbies they'll share, and how they'll spend their time in retirement.
When rifts in a shared life appear, it may be because something changed, or because each individual expected the other to think like they do. Can they work it out? Not always. Unfortunately, the U.S. has the sixth highest divorce rate in the world, according to Divorce.com, with second or third marriages ending in divorce at an even higher rate. A recent high-profile example is the now-famous split between Tom Brady and Gisele Bündchen, who reportedly couldn't agree on Brady's retirement from the NFL.
While most of us won't have an experience similar to Tom and Gisele's, it is likely you'll have disagreements with your spouse or partner over money. A 2021 study by the American Psychological Foundation found money to be a top source of stress, and the Institute for Divorce Financial Analysts found money to be one of three main causes of divorce, behind basic incompatibility and infidelity.
Money can be a sensitive topic in any relationship, but with some effort and communication, couples can work together to ensure they are on the same page about money and make their financial lives easier.
Here are seven tips to help you and your spouse or partner get on – and stay on — the same page about money:
Agree on goals. Don't put off a conversation around your short- and long-term goals and how you plan to pay for them as a couple. While you may be compatible in many ways, it's best not to assume the two of you understand and agree on the financial strategies you'll use to achieve your life goals.
Understand each other's debt. If you entered into the relationship with student loans, credit card debt, a loan default, or some other large debt, consider waiting to combine your finances with your partner until those debts are under control – especially if your spouse has an excellent credit rating. Getting rid of debt can be a project you work on together, especially if you created it together!
Communicate openly and regularly. This is one of the most important things you can do to ensure that you and your spouse or partner are on the same page about money. Make sure you both feel comfortable talking about your financial goals, spending habits, and any concerns or worries you may have.
Create a budget. A budget is a powerful tool that can help you and your spouse or partner get a clear picture of your financial situation. Consider deciding on a budgeting method that works for both of you, and stick to it.
Divide responsibilities. Decide who will manage paying bills, overseeing investments, and keeping track of spending. This can help prevent misunderstandings and enable the two of you to stay on the same page.
Be honest. Be open and honest with your spouse or partner about your financial situation. If you are struggling with debt or overspending, be upfront about it. Hiding financial issues will only lead to bigger problems down the road.
Seek professional help. If you are having trouble getting on the same page with your spouse or partner about money, consider seeking the help of a financial advisor or therapist. They can provide objective advice and help you work through any challenges.
Getting on the same financial page isn't always easy and often takes ongoing work as a couple to maintain. Consider having a "money meeting" each month to talk about bills or celebrate progress toward your shared financial goals. While it may feel awkward at first, you may find yourselves looking forward to tackling your finances and sharing peace of mind about your future together.
Want to learn more about getting on the same page financially? Don't miss our webinar, "Are You and Your Partner on the Same Financial Page?" Wednesday, Feb. 15, at 1 pm CT. Register now!