Giving Wisely This Holiday Season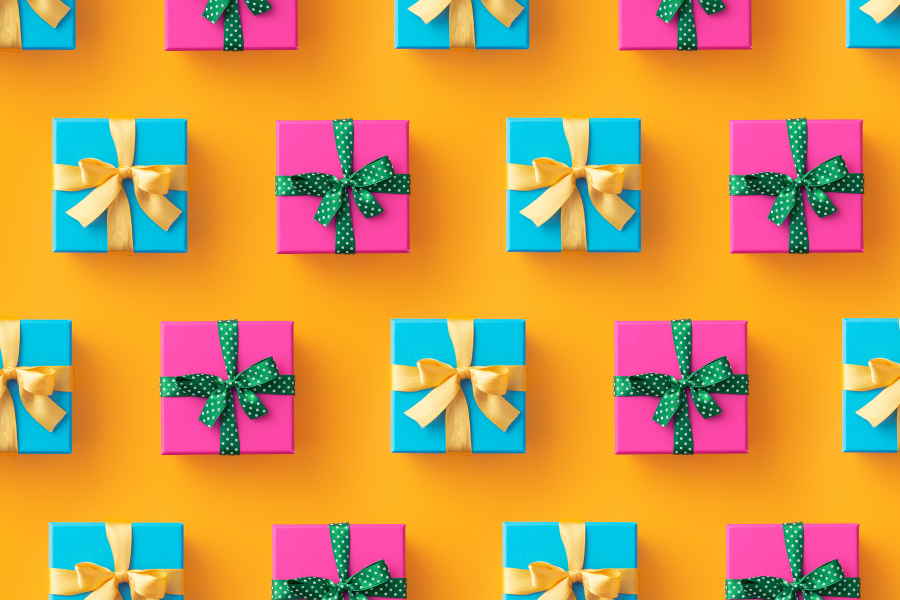 It's "giving season" again – that period each year when many charities push their fundraising efforts into high gear. Research has shown that nearly a third of annual giving happens in the month of December, with 12% occurring in the last three days of the year. If you haven't started receiving donation requests yet, it's probably just a matter of time.
Technology makes it easier than ever to give to charitable organizations, but it also makes it easy for scammers to take advantage of unsuspecting donors. Over the next couple of months, you may receive phone calls, email solicitations, invitations to donate via social media, requests to "crowdfund" on behalf of a charity, or personal requests from friends and family. Avoid becoming a victim of illegitimate fundraising requests with these simple tips:
Be skeptical. This season, you may be contacted by a charity you've never heard of. That doesn't mean it's not legitimate, but it's worth your time and effort to do a little research before opening your wallet. Websites like Charity Navigator or Charity Watch enable you to find information and evaluate the validity of charities. In addition, you can use the IRS's tax-exempt organization search tool to see whether an organization is truly a nonprofit.
Cut out the middleman. If you receive a request to donate from a person claiming to be a volunteer, explain that you'd like to do some research first (see tip #1). Then, instead of giving your donation to the volunteer, give your donation directly to the organization and let the volunteer know you've made your gift. If the person requesting money asks you to donate through another website or by calling a different phone number, beware.
Check senders and links in email solicitations. Scammers can create very authentic-looking emails that link to realistic-looking websites. Before donating, look at the email address of the sender. If the email address doesn't match the charity's website domain, do some homework. Look up the website of the charity on your own, and make sure the donation link in the email matches that domain. Also, beware of misspelled words or grammar that seems unprofessional. That can often signal that the email is a scam.
Beware of "look-alike" charities. Scammers may come up with charity names that are confusingly similar to those of legitimate charities. For example, instead of "Disabled American Veterans" (which is legitimate), a scammer may raise funds for the "Paralyzed American Veterans." Nearly 10 years ago, a scammer in Michigan allegedly collected more than $100,000 from unwitting donors using this scheme.
Double-check all phone numbers. Whether you receive a call or see a phone number in a social media post, make sure the number actually belongs to the charity. It's no secret that people are victimized by telephone scams every day, and scammers frequently use "spoofing" to disguise their identities. Even if you know you shouldn't answer calls from unknown numbers, you could be fooled by a caller impersonating someone you know, or a number similar to yours. Hang up right away if the caller asks, "Can you hear me?" If you answer "yes," your voice could be recorded and used to claim you agreed to pay for something.
One of the easiest ways to avoid a charity scam is by avoiding solicitations altogether and using a donor-advised fund to contribute to your charity of choice. These types of funds enable you to contribute money, appreciated assets, or investments and are a tax-smart way to help a worthy cause. The funds you contribute are invested and grow tax-free until you decide when and how to donate the funds. In addition, with a donor-advised fund, you can arrange to donate at any time during the year instead of during the holidays, which may help your favorite charity during slower months and free up your cash for personal gift-giving at the end of the year. If you work with a Savant advisor, ask for details on how you can set up a donor-advised fund. Doing so can help you say, "Bah! Humbug!" to scammers and allow you to give wisely now and in the future.
---
Certified Financial Planner Board of Standards Inc. (CFP Board) owns the certification marks CFP® and CERTIFIED FINANCIAL PLANNER™ in the U.S., which it authorizes use by individuals who successfully complete CFP Board's initial and ongoing certification requirements.