Hear that? It's "Pomp & Circumstance!"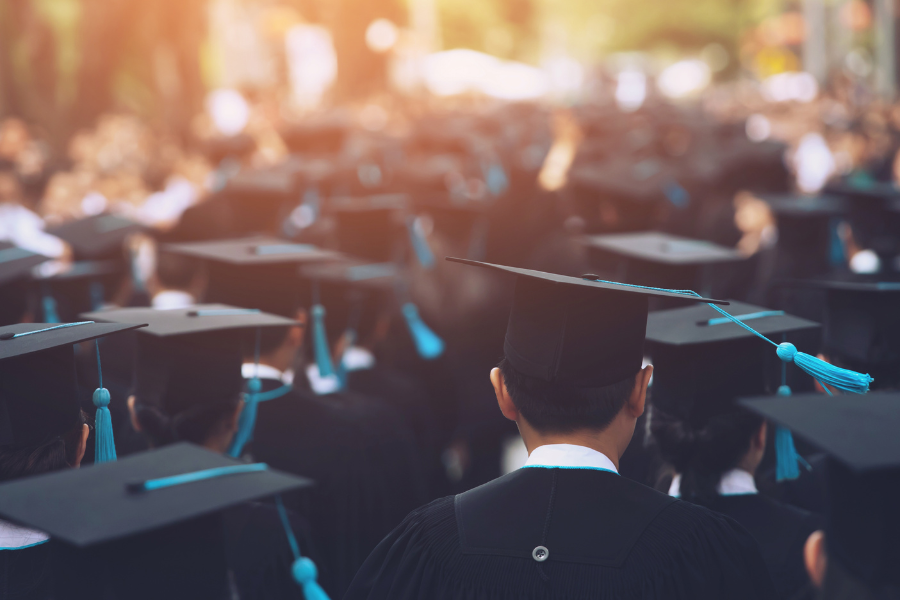 The college application process is not easy. It's full of deadlines, essays, and extensive forms, not to mention the organizational skills needed to pull it all together. If you have a child who hopes to attend college one day, here are some tips to help make the process a little easier.
If you have young ones:
Encourage good study habits. Grades matter, even at the elementary and middle school levels.
Learning opportunities are everywhere. Practice math at the grocery store. Ask your child to figure out which size product is a better buy. Have them keep a running tally of the cost or, for really young ones, the number of items in the cart.
Help them explore all kinds of career options. Don't dismiss their dreams, no matter how far-fetched they seem to you.
If you have a high school student:
Private colleges are not necessarily more expensive than state universities. They often have healthier financial aid packages based on GPA, class rank, and ACT/SAT scores that bring the total cost on a par with, or even less than, state schools.
Public universities in other states are not necessarily more expensive over four years. Some schools offer residency after the first year, which means tuition for the remaining three years will be at the lower in-state rate. Some public universities also offer reciprocity agreements to students in neighboring states, which again would bring the cost down to an in-state level.
Visit the school before making a decision. You can't get the feel of a campus from a brochure or website.
Watch the deadlines! There's lots of paperwork to complete – admission applications, financial aid, essays, transcripts, Federal Application for Federal Student Aid (FAFSA)s – and those deadlines can sneak up on you. Sophomore year is not too early to begin the search.
Apply for as many scholarships as possible. Whether your child plays the French horn or is a female bowler, the availability of financial aid is likely.
Applying for scholarships does not stop once they're in. It's a four-year process.
More and more students are fulfilling their general education requirements at their local community college and then transferring to a four-year institution. This strategy can make good financial sense.
As parents, we try to do everything we can to help our children succeed. And on that proud day when you hear "Pomp & Circumstance," sit back, relax, and enjoy every minute of it.