5 Tips to Help Women Focus on Their Financial Futures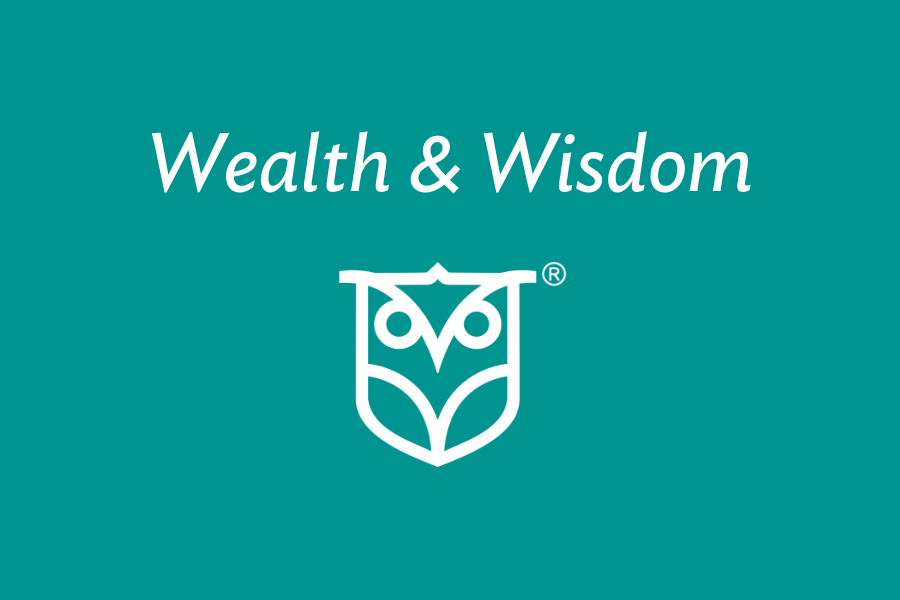 I work with pretty big numbers, but some are so big it's hard for me to wrap my head around it. One is $10 trillion. Women control a third of the U.S. household financial assets, or more than $10 trillion. If you spent a million dollars every day since 0 BC, you still wouldn't have spent even $1 trillion. Mind blown! By 2030, it is estimated that women in the U.S. will control close to $30 trillion. This is why it is so important for women to start focusing on their financial futures now. These five financial planning tips can help you get started:
Put your mask on first – If you have listened to the safety instructions on an airplane, you know they tell you to put your own oxygen mask on first before helping others. The same is true when it comes to your finances. You need to save for your future and financial goals – first. Make sure you have an emergency fund that can cover three to six months of living expenses, and make sure you know how to access it in an emergency. For example, if you are single and were in an accident, who could manage your finances, pay your bills, or represent you in court? If you don't know the answers, work with an attorney to determine if a Power of Attorney document might be a solution for you.
Weigh the cost of being a caregiver – Some studies estimate that up to 80% of all caregivers, both paid and unpaid, are female, and women spend as much as 50% more time giving care than men. Now, there's nothing wrong with being a caregiver if that is what you love doing, but being a caregiver does come with some special financial considerations. Many of these jobs are unpaid because you might be caring for a family member, or part-time because you might want flexibility to help multiple people – kids and parents. However, this means you might have a lower Social Security benefit and have contributed less to an employer-sponsored retirement plan. Review your Social Security statement so you understand how your choices affect your future benefits. Plus, prioritize contributing to an employer-sponsored plan or your own IRA when you have those options.
Put your risk mitigation skills to good use – As a mom, I am constantly trying to think about the various scenarios I might encounter with the kids. My purse is packed with essentials that could come in handy if one of these scenarios occurs. They usually don't, but if they do, I'll be ready! Can you relate? More importantly, have you done this for yourself and your financial future? Do you and your spouse or partner have enough life insurance so you can feel protected? Average life expectancy for women is longer than men, so how have you planned for any long-term care needs? If you were to get in a car accident and the other driver did not have insurance, what would happen? It might be time for you to do a thorough insurance review with a trusted financial professional.
Develop a relationship with investments – Women tend to be natural relationship builders, but how would you rate your relationship with your investments? If your answer is, "What relationship?" then listen up. I can't tell you what stock or bond is right for you, but you need a mix of investments that is appropriate for both your financial goals and your risk tolerance. Move past any fear or doubt you might have and start educating yourself through books, free webinars, or working with a wealth advisor. If women are eventually going to control $30 trillion in assets, they need to have the financial confidence to make the right decisions for their financial futures.
"With my mind on my money. And my money on my mind" — Snoop Dogg – I was hitting my stride in the 90s, right when this rap phrase was becoming popular, and I can still hear it in my head. You might be asking what this has to do with financial planning. It is your reminder to pay attention to your finances. If you want to build wealth and achieve your financial goals, you will need to pay attention to your investments and do so frequently. You do not want your money to be "out of sight, out of mind." If you have joint investments, do you know how to access the accounts, how they are invested, and who to turn to for answers? Do you know how much you spend on a monthly basis by category and does this align to your values? For example, if nature is important to you, how much of your time and money are going toward this value? Do you know how much you are saving each month and what percentage it is of your overall income?
These are just a few recommendations to consider. Small, simple steps are a great way to build momentum. And remember, there is never going to be a "right" time to focus on this. When it comes to money, the sooner you can focus, the easier it will be to work toward your financial goals. The time is now!
And did you know 10 trillion seconds is 317,097 years? My mind is still blown.