How Can You Trust Your Financial Advisor?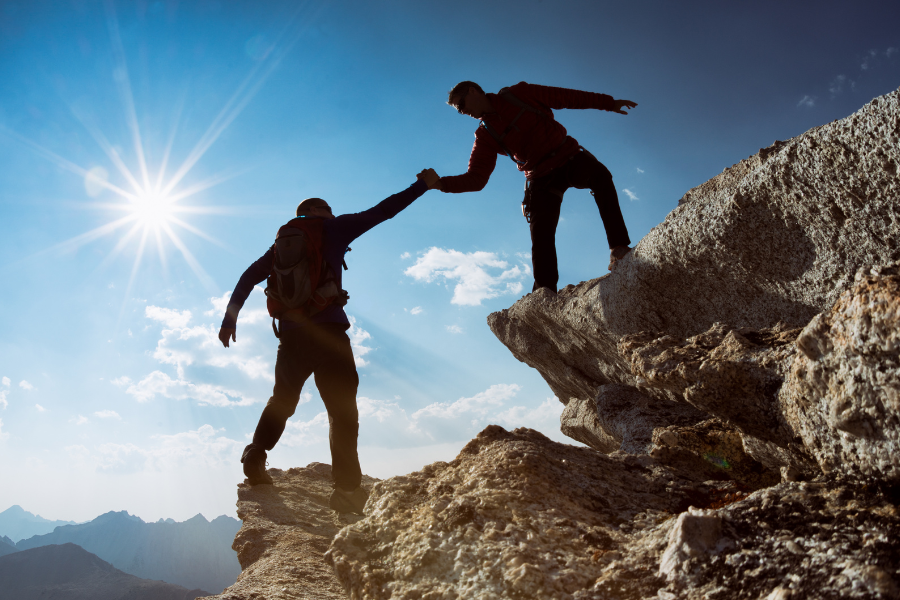 Nearly 10 years ago, an international study by Financial Planning Standards Board found that "knowing whom to trust" was the biggest barrier for individuals and families in determining whether to work with a financial professional. At the time, consumers said they were more likely to rely on family and friends for financial advice because they were unsure of whom they could trust. In 2023, a newer study found that nearly 80% of young adults prefer to get their financial advice from social media outlets and sources like Reddit and YouTube.
While "trust" is an issue on many fronts, it's just one of many sensitivities people experience when it comes to money. From a young age, we learn to view money as a private issue. Some people pride themselves on managing their own finances, aren't ready to embrace discipline around their financial affairs, or just don't want an outsider involved so closely in their lives.

For those who are ready to work with an advisor, though, the potential benefits can include a greater understanding of your personal financial situation and goals, having a diversified investment strategy that's designed to help systematically capture returns of markets around the world, increased self-confidence when it comes to managing personal finances, and peace of mind knowing a professional is implementing and monitoring your financial plan.
If you have concerns about working with a financial professional, a careful vetting process can help you determine an advisor's trustworthiness. Here are five ways you can help establish and maintain trust:
Do your research. Before hiring a financial advisor, do your homework. Ask friends and family members for recommendations, but also check the advisor's credentials, disciplinary history, and experience working with clients like you. FINRA's BrokerCheck can tell you whether a person or firm is appropriately registered – as required by law – to sell securities or offer investment advice. It also enables you to view arbitrations or complaints. The Securities and Exchange Commission also offers ways to search your advisor's background or look for any actions or judgments against them.
Know the different types of advisors. Since the term "financial advisor" is loosely regulated in the U.S., not all advisors are required to place their clients' interests first. Ask if your advisor is a fiduciary and how they are paid. Some advisors work on a fee-only basis, while others may earn commissions based on the products they recommend. Knowing their compensation structure can help you evaluate any potential conflicts of interest.
Ask the right questions. Competent advisors will take the time to explain their processes and how they work with clients. Savant's Advisor Evaluation Checklist provides suggested interview questions and allows you to compare multiple advisors using consistent criteria.
Communicate, communicate, communicate. Maintain regular communication with your financial advisor. This can include scheduled meetings, phone calls, or email updates. Be open and honest about your financial goals and concerns, and keep your advisor informed about any changes to your financial situation.
Monitor your accounts. Keep an eye on your investment accounts and monitor any transactions. Check your statements regularly and report any suspicious activity to your financial advisor immediately.
Finally, trust your instincts, because ultimately, managing your financial situation is your responsibility. If you feel uncomfortable or uncertain about any aspect of your relationship with your financial advisor, speak up. Your advisor should be able to address your concerns and work with you to foster a relationship of mutual trust. Like any strong relationship, building trust with your advisor involves committing to honesty, transparency, consistent and open communication, and collaboration. By following these five tips, we believe you'll be well on the way to finding an advisor best suited to your needs.
---
Savant Wealth Management ("Savant") is an SEC registered investment adviser headquartered in Rockford, Illinois. You should not assume that any discussion or information contained in this document serves as the receipt of, or as a substitute for, personalized investment advice from Savant. The scope of the services to be provided depends upon the needs of the client and the terms of the engagement.