Integrating Your Hobbies into Retirement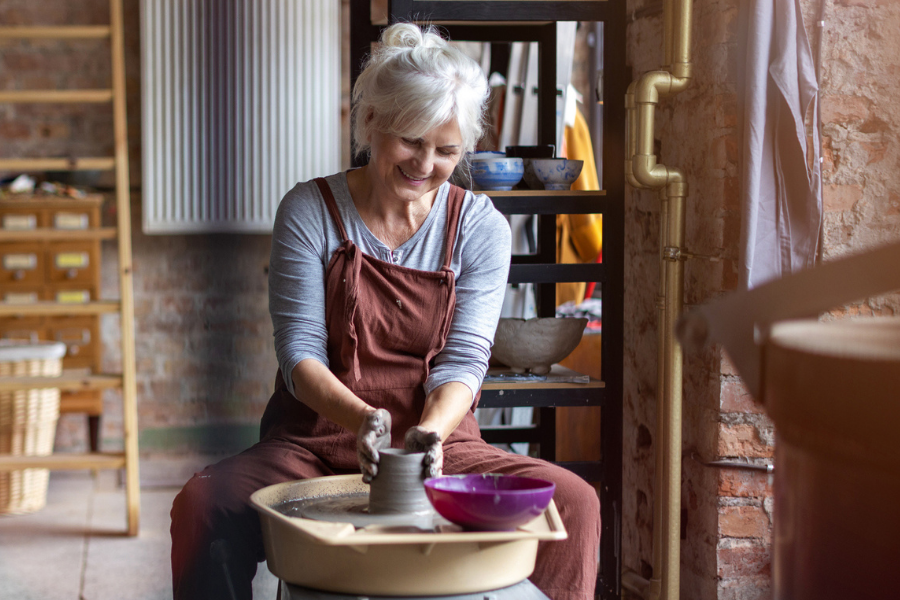 One pervasive retirement myth is that retirees will dedicate their time to new and existing hobbies. However, maintaining or starting a hobby in retirement means adding its expenses to your retirement budget.
The Default Retirement
According to Charles Schwab's 2019 Modern Wealth Survey, more than one-third of Americans admit that their spending habits are influenced by what their friends share on social media – and they end up overspending to keep up with their social circle.
Unless you develop a vision and plan for retirement, you may accept society's default plan. Settling for the path of least resistance can leave you feeling unfulfilled and waste your financial resources. It can lead you to spend money on hobbies with little financial or emotional return on investment.
That doesn't mean giving up on your hobbies or taking on new ones. Participating in activities you enjoy – whether solo or with others – can reduce your risk of cognitive decline.
Having a sound financial plan for retirement can help mitigate the risk of overspending and allow you to create a fund earmarked solely for your hobbies.
How to Build a Retirement that Works for You
One frequently used rule of thumb for retirement spending is the 4% rule, a guideline some retirees use to determine how much they can withdraw in each year of retirement. It's simple: Add the balances of all your investment and savings accounts and withdraw 4% from the total during your first year of retirement. In subsequent years, adjust the withdrawal amount for inflation.
While the 4% rule is a good place to start, it does have limitations. For example, it assumes a 30-year time horizon and doesn't account for taxes or investment fees. It also doesn't include higher spending during the early years of retirement, when retirees are healthy and mobile. (Note: The 4% rule came about in the 1990s, when financial advisor Bill Bengen used historical data on stock and bond returns from 1926 to 1976 to determine how retirees could make their funds last for their entire lifetimes. According to Investopedia, Bengen said he based the 4% rule on a worst-case scenario, and that 5% would be more realistic. Your financial advisor can help you determine the best withdrawal strategy for your situation).
Should You Buy It?
Some hobbies require major purchases, whether it's an RV, bike, boat, golf gear, or even a top-of-the-line sewing machine.
During the pandemic, boat sales soared and many retailers anticipated running out of stock for the first time ever. A major purchase like a boat may sound exciting, but it can also saddle the owner with ongoing operating and maintenance expenses. For boat owners, these expenses can include the cost of registration, insurance, the marina slip, fuel, winterizing and winter storage, spring commissioning, and ongoing maintenance.
Don't forget to include an allowance for hidden or unforeseen fees in your budget. Before making a big purchase, ask yourself if the emotional ROI tops the financial one.
Keep a Long-Term View
As you make decisions about your retirement nest egg, keeping the long term in mind is critical. Invest the time to create your retirement vision and goals. Then prioritize them and create a spreadsheet that outlines your budget and spending plan so you can balance out splurges with your long-term goals.
At Savant, we understand that building a retirement vision is just as important as managing your portfolio. Our Wise Counsel can help you transition from saving for to living in retirement. If you'd like to discuss your retirement plans, we invite you to schedule an introductory call with a member of our team.