Leveraging Your Intellectual Capital in Victory Lap Retirement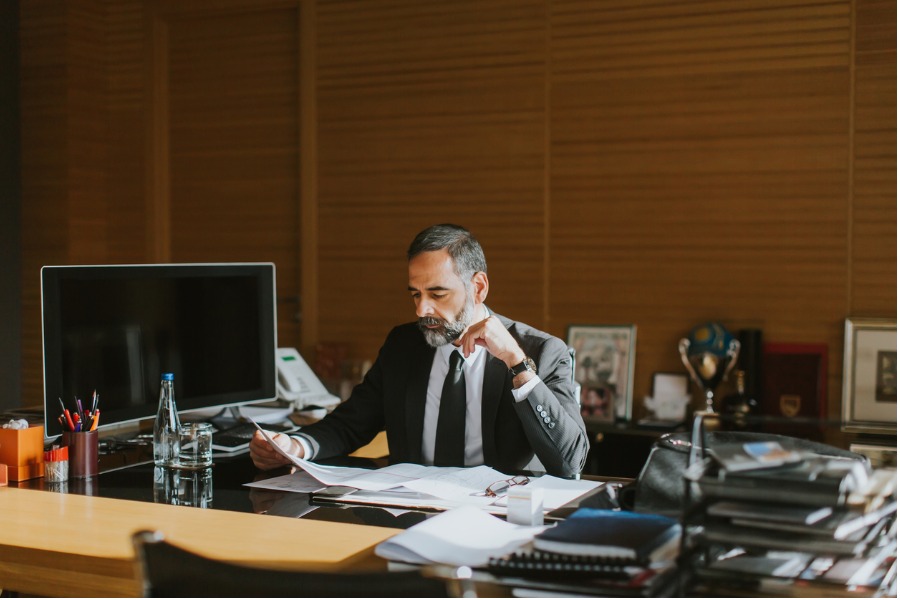 As investors approach retirement, many will start to prepare a list of their current assets and the balances in each account. But there's a valuable asset that is often overlooked, one that took years of work and experience to perfect – your intellectual capital.
Leveraging your intellectual capital through a victory lap career can pay off in many ways including more flexibility, greater cash flow to fund your living expenses, and the satisfaction of performing more rewarding and challenging work.
What Is a Victory Lap?
More people between the ages of 55 and 65 are blurring the lines of what used to be well-defined chapters of work and retirement by starting a transitional career. I like to think of it as a victory lap. There are many ways that people go about it, but from my observation, the process includes several common elements.
Develop a Plan for Your Victory Lap
I can't emphasize enough how important it is to take the time to develop a plan for your victory lap. Think about what kind of work you'd like to do and draft a few steps that will help get you there. Investing time to develop a plan will pay off in the long run and will likely give you five years or more to live the life that puts your priorities first.

Would a Victory Lap Career Work for You?
Getting Your Financial House in Order
You can't do anything until you know where you stand financially. It's critical to understand your current readiness for an interruption, reduction, or possible elimination of your income. Update (or build) your financial plan and run some scenarios to find out how much income you'll need to re-create for yourself and for how long.
Most people embarking on a victory lap assume that income will go down (although that's not always the case). You'll want to understand the impact of reduced/eliminated savings and how long you'll need to keep working. This exercise will help you weigh the requirements and longer term ramifications to determine how viable a victory lap is for you. More importantly, it should inform the options that you'll have in selecting what type of work that you'll do, and how aggressively you'll need to pursue it.
Evaluating Options
Some clients get stuck in this phase, because they have been in their current career so long that they've given little thought to a potential departure. Consider starting small by talking to others inside and out of your industry. Be sure to weigh several options–consulting, teaching, contract work, etc.
Assessing Your Readiness
Once you're clear on what you want to do, start figuring out how to get from point A to point B. What will your business plan look like? Do you need any specific credentials or additional education? You may also need to figure out some basics, such as: Do you need to rent a separate work space or need any equipment? How will you manage the business (invoicing, etc.)? Are you equipped with the skills and contacts to be active in this business right now?
Assembling Your Team
Building a strong team to support you is critical to your success through this transition and beyond. Ask for all kinds of help and do your homework by surveying the experience of others. Do you have a coach or mentor who has blazed this path before you? Will you partner (formally or informally) with others?
The Test Drive
Taking your idea or plan to market to see if it has traction is key. If permissible, this is where you can do some side work before leaving your employer to try it out. It's also where you determine the viability of your plan. Will it really work? Maybe friends or colleagues have said they'll hire you for consulting or contract work. Can you get your first client signed? If teaching is your thing, try teaching a night class at a community college. If possible, do a test drive before leaving the (perceived) security of your current job.
Shifting Lanes and Making the Move
Once you've proven the concept and potentially secured an anchor client, it's time to map out your transition timeline and make the move. If you've been at the same job/organization for some time, the transition can take months or longer. All the while, you're continuing to get things ready, get the word out, and prepare yourself to make the move.
I have seen the value for those who effectively manage their intellectual capital and shift to a victory lap career — years of more rewarding work, more balance in the work/life spectrum, plus a better financial outcome for many.
In my experience, the intangible benefits from leveraging your intellectual capital include spending more time with your family and developing a greater sense of achievement from dedicating yourself to meaningful work. It makes all those years you spent developing that knowledge and experience worth the effort.