Highlights of the Recent Pandemic-Aid Bill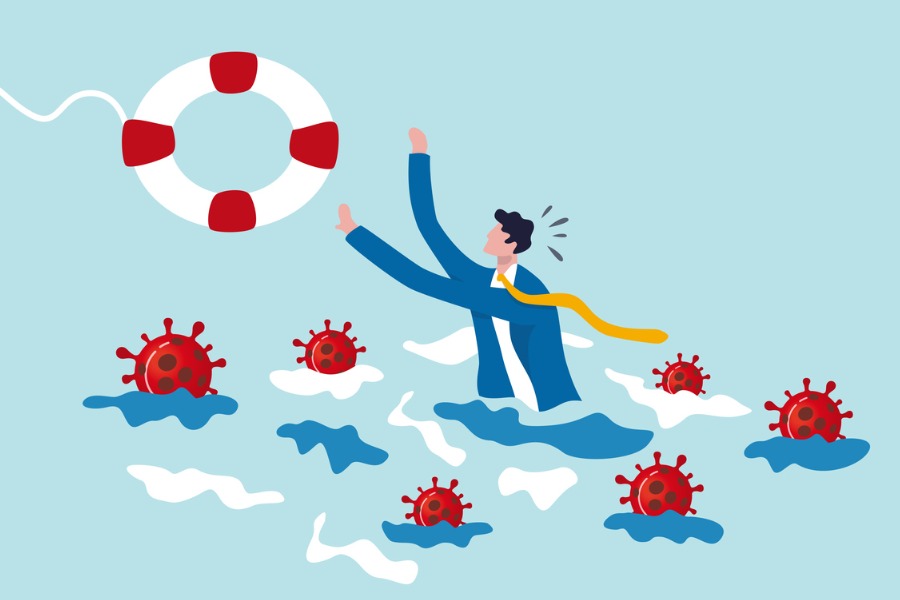 President Trump recently signed the $900 billion COVID-19 Pandemic-Aid Bill, which includes stimulus payments, unemployment benefits, and small business aid. Here is what that this news may mean for you.
How does this affect my existing Paycheck Protection Program (PPP) Loans?
Tax deductibility – Until now, the IRS has stated that business expenses that are paid with forgiven PPP loans are not tax deductible. This bill will allow businesses to deduct their PPP expenses.
EIDL Advance – If you received an Economic Injury Disaster Loan advance, it will no longer affect your loan forgiveness amount. You may now be eligible for full PPP loan forgiveness.
Simplified Loan Forgiveness – For loans of $150,000 or less, there will be a simplified loan forgiveness application process. Borrowers will receive loan forgiveness by submitting a one-page certification, which will include the number of retained employees, amount of the loan spent on payroll, and the total loan amount. The simplified application will be created by the U.S. Small Business Association (SBA) within 24 days of the bill's passage.
Can I apply for a new PPP Loan?
A new round of PPP loans (a.k.a. PPP2 loans) will be available to both first-time and second-time borrowers.
For the first time, businesses may apply for a second loan if they meet the following requirements:
Have 300 or fewer employees
Have used or will use the full amount of the first PPP loan
Can show a 25% gross revenue decline in any 2020 quarter compared with the same quarter in 2019
PPP2 also makes loans available to Sec. 501(c)(6) business leagues, such as chambers of commerce and vistors' bureaus as long as they have 300 or fewer employees and do not receive more than 15% of receipts from lobbying.
PPP2 loans allow more types of eligible expenses for forgiveness. In addition to payroll, rent, covered mortgage interest, and utilities, PPP2 also makes the following expenses forgivable:
Covered worker protection and facility modification expenditures, including personal protective equipment, to comply with COVID-19 federal health and safety guidelines.
Expenditures to suppliers that are essential to the recipient's current operations at the time of purchase.
Covered operating costs, such as software and cloud computing services and accounting needs.
To receive full forgiveness, at least 60% of the funds must be spent on payroll over a covered period of eight or 24 weeks. The loan amount is 2.5 times the average monthly payroll costs in the prior year to the loan, up to a maximum loan of $2 million. Restaurants and hotels can get up to 3.5 times their average payroll costs.
Will I receive a stimulus payment?
The bill also provides a second round of economic impact payments:
$600 for individuals making up to $75,000 per year
$1,200 for married couples making up to $150,000 per year
$600 for each child/dependent
Where can I find more information on the Pandemic-Aid Bill?
---
Source: Journal of Accountancy