Protect Yourself from Identity Theft This Holiday Season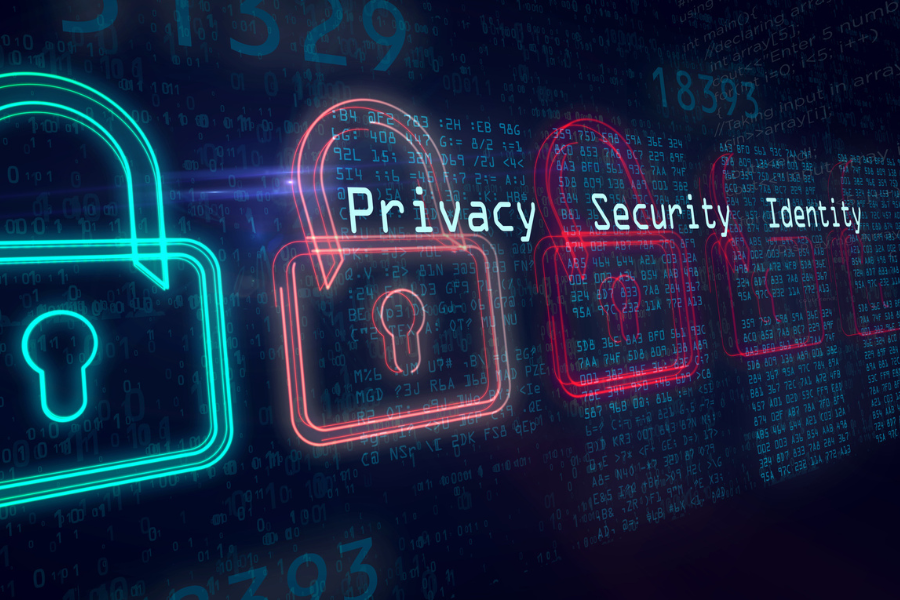 December is Identity Theft and Protection Awareness Month, and with good reason: According to credit bureau Experian, credit card fraud once again became the most common type of identity theft in the U.S. in the first half of 2022. Since many of us will be using credit cards to purchase gifts online and in stores this holiday season, it never hurts to be extra careful. Here are some ways to protect yourself while shopping for family and friends:
Shopping Online
Double-check marketing emails. You've probably already started receiving emails from your favorite retailers announcing special offers, but before you click to shop, double-check the sender by hovering over the email address in the "From" line. If the email address appears to be coming from a person or company you don't recognize, delete the email. Cyber criminals do a great job of making their phishing emails look exactly like your favorite store's brand, so it can be difficult to tell whether the email is legitimate. To be safe, don't click on any links. Instead, visit the retailer's website on your own to see if the offer appears there.
Use your credit card, not your debit card. Your credit card company likely has a fraud protection system in place that prevents you from being liable for unauthorized purchases. Your debit card links directly to your bank account, so if identity thieves learn your PIN, they'll be able to access your account and steal all the money in it.
Look for the "https:" When shopping online, make sure the websites you visit are secure. A website URL that starts with "https:" is encrypted and secure.
Don't use public Wi-Fi. If you're tempted to do a little online shopping while having coffee at your favorite café or while working in the business center of your hotel, think twice. Unsecured public Wi-Fi networks and public computers leave your information vulnerable to hackers interested in stealing your information. Stick to private Wi-Fi networks that are password-protected (such as your home network). If you must use a public computer, be sure to clear your browsing history and empty the cache before logging out.
Use strong passwords and two-factor authentication, if available. Many of us are guilty of creating passwords that are easy to remember and then reusing those passwords in multiple places. Resist the urge to make it easy for identity thieves to hack multiple accounts using your single password. Instead, create a unique password for each site that includes numbers, symbols, and upper- and lower-case letters. If the site offers two-factor authentication, enable it on your account to provide an extra level of safety.
Shopping In-Store
Consider using cash. Using cash can not only protect you from identity theft, it can also help you stay on budget because once your cash is gone, it's time to stop spending! If you do use cash, be as discreet as you can when paying for an item so others in line won't see how much you're carrying.
Leave unnecessary credit cards, IDs, and other personal items at home. Plan your shopping trips and only carry what's necessary with you. Don't place your wallet in a bag with your purchase or set wallets and purses down where someone can steal them.
Watch out for skimmers at ATMs. If you need to withdraw cash from an ATM, try to use an ATM in a secure location where it would be more difficult for identity thieves to install "skimmers" – devices that copy your card's magnetic strip. Alternatively, you can visit a teller and withdraw cash the old-fashioned way. If you must use a card when purchasing gas, you can always pay the cashier instead of paying at the pump.
Be aware of your surroundings. When paying for an item, check for what Experian calls "shoulder surfers" – people who quietly observe you as you enter your PIN or credit card information. When store clerks ask for personal information such as your phone number or address, avoid blurting out the information within earshot of others.
Tear up receipts or documents you don't need, and dispose of them safely. While most receipts won't contain your full credit card information, phone number, or address, be sure to check them before throwing the receipt away.
Protecting yourself from identity theft is always a good idea – not just during the holiday shopping season. By turning these tips into habits, you could potentially save yourself from a costly and embarrassing identity theft situation.