Relocating in Retirement? Prepare for These Extra Costs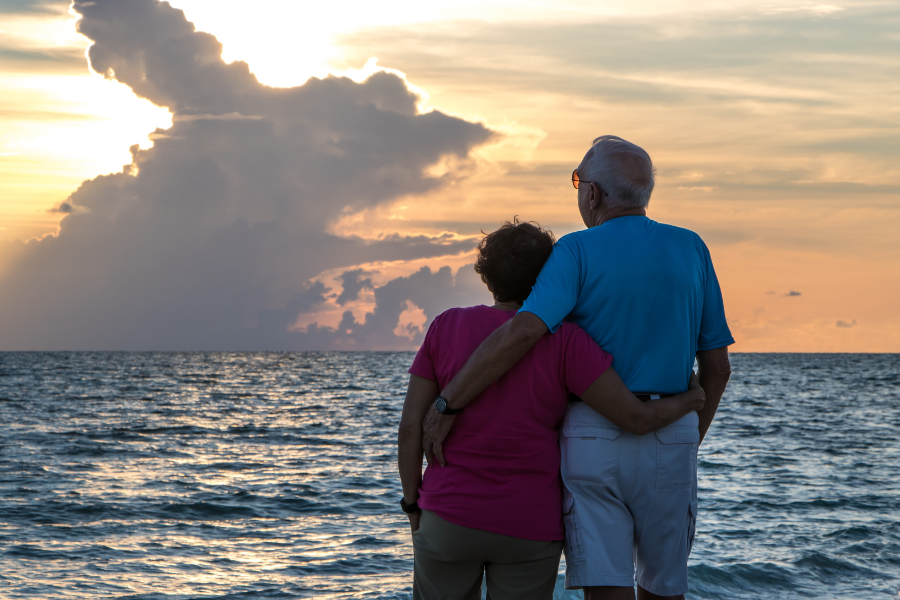 For those already retired or planning to retire soon, cooler weather may have you thinking about moving to someplace warm, maybe even to a tropical paradise outside the U.S. You may also be thinking of downsizing or finding a home in a place with a lower cost of living to help you stretch your retirement dollars. If so, you're not alone, although the number of people who relocate in retirement may not be as high as you think: A recent study found that only 226,000 Americans moved to retire in 2021 – the lowest number in seven years. According to the research, COVID-19, housing prices, and a lack of retirement savings caused many to stay put, but retirees who did move were almost three times as likely to move to a different state than all other movers.
While moving in retirement – whether it's for warmer temperatures, to be closer to family, or to save money – may sound like an exciting venture, it's not necessarily an inexpensive decision. Before you pack your bags, take time to consider these potential extra costs:
Selling your home
Home prices – which reached an all-time high this year – are still on the high side in many markets, even as home sales slow. But selling a home also involves spending money – on home repairs or renovations, real estate agent commissions (which could be as high as 5 or 6% of the purchase price), closing costs, prorated property taxes, transfer taxes, mortgage payoff (if applicable), HOA transfer fees, home warranties for the buyer, and potential capital gains taxes, among others. While you could save some money by not using an agent, Bankrate reports that in addition to the extra work of showing your home and negotiating, you may end up with a lower selling price. While "For Sale By Owner" (FSBO) homes accounted for 7% of all home sales in 2020, the typical FSBO home sold for $260,000 compared to $318,000 for agent-assisted home sales.
Buying a home
While home renters will need to pay for deposits, home buyers can incur thousands of dollars of expenses in the course of their home purchase, including earnest money, appraisal fees, inspections, loan origination costs, title insurance, recording fees, attorney fees, credit report fees and more. New-home buyers will likely pay for personalized or customized finishes, while existing-home buyers may need to pay for repairs or renovations before moving in.
Moving your belongings or buying new
Relocating out of state, or out of the country, can be expensive even if you do your own packing. According to My Moving Reviews, the national average cost for a basic long-distance move ranges from $2,220 to $5,700. If the movers pack for you, plan on an additional $500 to $4,000. (These costs may be much higher now, in light of labor shortages.) Extra costs may include having some of your furniture disassembled and reassembled, special crates for fragile items, temporary storage, or special equipment to move large or heavy items. Even if you choose to sell your furniture instead of moving it, expect to incur costs to replace that furniture in your new home.
Short-term housing
Depending on the timing and the distance of your move, you may have to stay in a hotel for a few nights or wind up renting until you can close on your new home. This could add hundreds or thousands of dollars to your relocation plan.
Loss of tax breaks
Within the U.S., different states have different tax breaks for senior citizens. When you move from one state to another, you may lose out on some of the tax benefits you enjoyed previously. If you are a military veteran, be sure to check the veteran property tax exemption in the state where you plan to move because each state's rules are different.
Higher homeowners insurance costs
Insurance.com cites Oklahoma, Kansas, Nebraska, Arkansas, Texas and South Dakota as being the most expensive states for home insurance, but Florida's homeowners also face increasing premiums for a variety of reasons, which may grow to include the effects of Hurricane Ian.
Visa expenses
If your ideal future includes retiring in a different country, you may need to apply for a visa or pay other types of immigration fees, and you might need the help of an attorney who understands what you need and how to get it.
Other international expenses: As we wrote earlier, Medicare coverage is limited outside the U.S., so you may need to pay for an international health insurance policy, and you may face a penalty under the U.S. Affordable Care Act if you don't meet the IRS's "Physical Presence" test. You may also need to pay taxes in two places – the U.S. and the country where you plan to relocate.
Transportation
What happens if you are unable to drive? While some cities have excellent public transportation, others don't, which means you could have to pay for taxis or ridesharing services to get to the grocery store, doctor appointments, and other errands. Those planning to relocate in a different country will also have to determine whether it makes sense to ship their vehicle, sell it and buy a new one once they move, or rely on public transportation.
In addition to the potential expenses listed here, you may find others as you consider the costs involved in relocating for your retirement years. Before you make plans, consider talking with your financial advisor to cover all the areas relevant to your situation and help ensure that your financial plan can accommodate the additional costs without diminishing your lifestyle.