Common Scams Affecting Seniors: What You Need to Know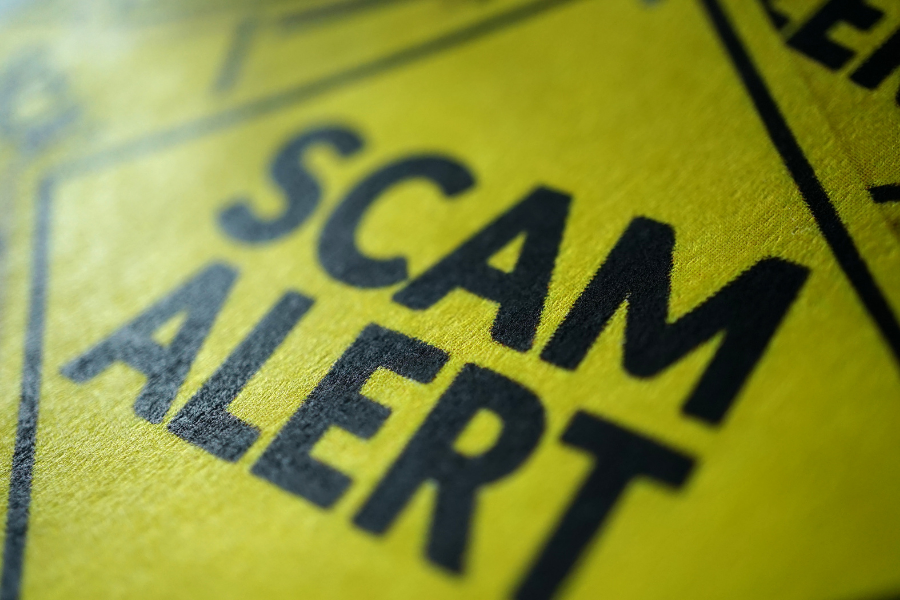 You probably receive at least one phone call or email a day from a potential scammer, and if so, you aren't alone. The FBI reports that in 2020, more than 100,000 people over the age of 60 fell victim to scams – to the tune of $1 billion in losses. California saw the greatest number of over-60 victims, but Texas, Florida, and New York also saw a significant rate of victims and losses.
According to the FBI, nearly 30 different types of scams affected senior Americans. Topping the list were extortion, non-payment/non-delivery, tech support, identity theft, and phishing, vishing, smishing, and pharming.
Unfortunately, the use of sophisticated technology can make it difficult to identify scammers. They work to build trust with their targets, or sometimes use threats and intimidation to quickly separate victims from their money.
Here are some common scams used by criminals to prey on older Americans, along with some tools you can use to avoid becoming a victim:
Health Insurance Scams
Citizens aged 65 and older qualify for Medicare benefits, which can make them fairly easy targets for health insurance-related scams. Scammers pretend to offer insurance cards or health insurance marketplace assistance, both of which turn out to be fake, or they may look to steal your health information. In one common situation, you may be told that you need a new Medicare card and must provide your Social Security information to receive one. Criminals may also try to sell you low-cost medications, supplements, weight-loss pills, or other health products. According to the FBI, these scams often start with an email, internet advertisements, links in forums or social media, and fraudulent websites.
Investment Scams
Many retirees are interested in expanding their wealth, especially if they plan on leaving a legacy to their loved ones. This desire can make seniors easy targets for fraudulent "investment opportunities." Whether it's an offer to invest in a fictional business or to buy a non-existent vacation property, investment scams have the potential to quickly deplete a retiree's savings. The FBI offers these tips:
Don't be fooled by a flashy website.
Don't invest in anything you are not sure about – do your homework.
Check out other websites regarding the company or individual making the offer.
Be careful of special investment offers that arrive via unsolicited email.
Be cautious when dealing with foreign individuals or companies.
Inquire about all of the terms and conditions.
If it sounds too good to be true, it probably is.
Because many people over the age of 60 aren't accustomed to using technology, these schemes have become incredibly common. Phishing scams, viral pop-ups, and attempts to steal another's identity are a few examples of tactics you may encounter.
It's important to remember that no bank or other financial institution will ever ask for your personal information via email. If you are concerned or unsure about a request, visit their website directly (don't click any links in the email) or call them for confirmation.

Government Impersonation
These scammers impersonate a member of the government or law enforcement and claim that a crime has been committed using your identity. The caller may threaten to arrest you if you don't send money to clear your name or to assist in the investigation. The scammer usually asks for a prepaid card, wire transfer, or that you mail cash overnight.
As with banks or financial institutions, government or law enforcement officials will not demand payments from you, nor will they contact you by phone to tell you that you are under investigation. Legitimate actions of this type, according to the FBI, will arrive in the form of an official letter or in person.
Charity Scams
We all know that natural disasters are often unpredictable and can happen any time. When they occur, scammers find opportunities to target those who have been affected or want to offer their support. These scams can occur over the phone, through social media, via email, or in person. Always donate to reputable charities, and make sure you do your research if you do not have knowledge of the organization. The Federal Trade Commission recommends checking with organizations like the BBB Wise Giving Alliance, Charity Navigator, CharityWatch, or GuideStar to learn more about a charity before you donate.
Help/Grandparent Scams
This scenario often consists of someone calling or emailing the victim, either pretending to be a family member in trouble or acting as a person of authority representing the relative. They then ask the target to wire money to cover certain fees. It's likely that the scammer will ask you not to tell anyone about your conversation and you will never hear from them again because they're long gone with your cash.
If you find yourself a victim of any of the scenarios above, it's important to contact local authorities and file a report. By doing so, you may be able to retrieve your funds and possibly help other potential victims from experiencing a similar situation.
Protecting Yourself and Others from Financial Scams
Protect yourself and those close to you from falling victim to financial scams. Taking the time to address these details can help prevent you from encountering devastating theft.
Be suspicious
Ask questions and stay informed
Never give out personal information to unknown sources
Don't make hasty decisions
Invest carefully
If you feel suspicious of an email, phone call, or another form of contact, research the origins of the "company" or group that originated the communication. Staying aware can help you safeguard your financial well-being.