Student Loan Payments to Resurface This Fall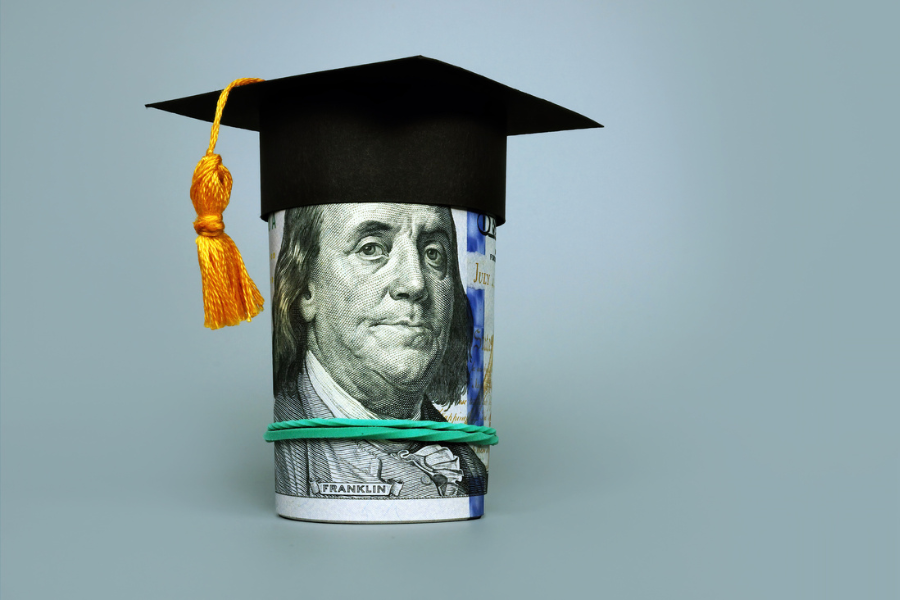 Last Friday's Supreme Court ruling on student loan forgiveness has left many borrowers wondering what their next steps should be. The high court's 6-3 decision effectively blocked President Biden's plan to forgive some or all federal student loan debt for millions of Americans. The news affected more than 45 million borrowers with upwards of $1.6 trillion in federal student loan debt. But some borrowers who work with financial advisors may be better prepared to restart loan payments later this year.
Hannah Bryant, CFP®, a Savant Wealth Management financial advisor in Savant's new Chicago Northcenter office, said some individuals paid loans while interest was 0%, or set up an automatic transfer into a high-yield savings account for the loan payment amount. "We were never sure of the court/Congress's ruling on these loans so it was important to help keep this cash flow going, either through loan payments OR 'practice' payments into savings," she said.

For some borrowers, however, repaying loans can potentially mean a reduced ability to save for the future. Allison Alexander, CFP®, CPA, another Savant advisor, shared that it's possible individuals were unable to save more for retirement due to their student loans. "Some may have been setting repayment money aside and if loans were forgiven, they were going to invest the funds for retirement. They will undoubtedly be disappointed," Alexander said.
After the Supreme Court ruling last week, the Biden Administration announced two ways it planned to provide debt relief for people with student loans. In a statement, the White House said Secretary of Education Miguel Cardona has initiated a rulemaking process designed to open an "alternative path" to debt relief, using the Secretary's authority under the Higher Education Act. The statement also said the Department of Education is instituting a 12-month "on-ramp" to repayment, which would be in effect from Oct. 1, 2023, to Sept. 30, 2024. Under the plan, financially vulnerable borrowers who are unable to make their monthly payments during this period would not be considered delinquent or have action taken against them for failure to repay their loans.
In the meantime, what should borrowers do now? The first step is to get in touch with their loan servicer and confirm that their mailing address is current and that they have the correct banking and loan payment amount set up for restarting loan payments in September, according to Sarah Nolte, CFP®, a Savant financial advisor in Cedar Rapids, IA.
It's important to note that while a broad forgiveness plan may be off the table, there are still options for borrowers struggling to make their payments in addition to the ones announced by the Biden Administration. Income-driven repayment plans, for example, can help borrowers manage their monthly payments based on their income and family size. Public Service Loan Forgiveness is another option for borrowers who work in certain public service jobs.
The Supreme Court's ruling on student loan forgiveness may be disappointing for borrowers who were hoping for relief. However, it's important for borrowers to stay informed and take action to ensure that they are prepared for the resumption of loan payments in September. Your financial advisor can help you determine what's best for your personal situation.