Financial Planning: Taking a Career Sabbatical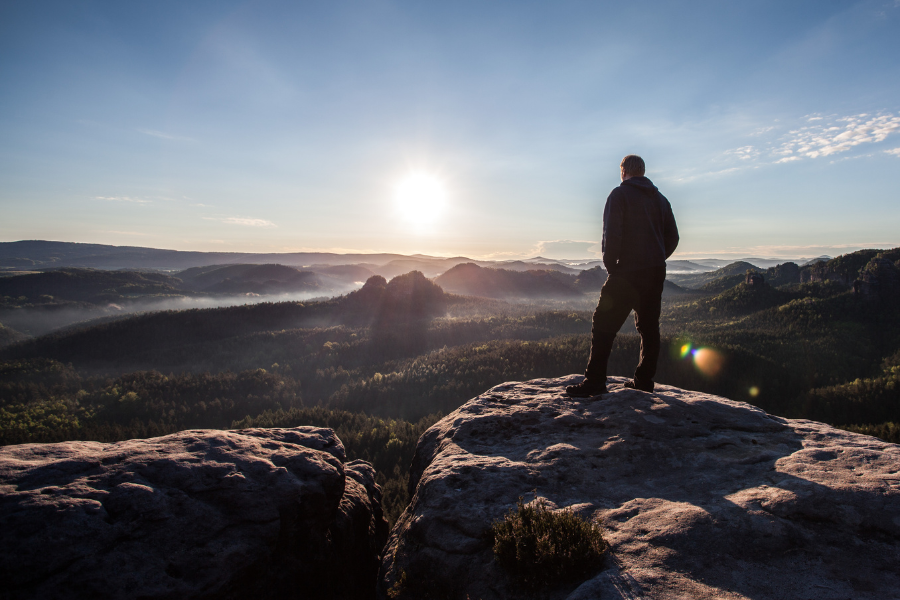 As we wind down 2023 and start thinking ahead to 2024, you may be considering your future plans, both personally and professionally. If those plans include taking a sabbatical in 2024, make sure you are personally and financially prepared.
For those who are unfamiliar, a sabbatical is an extended period away from work. During this time, employees may or may not receive a paycheck from their employer. A sabbatical provides professionals with the opportunity to explore almost anything outside of their job, whether it's traveling abroad, volunteering, study, or personal growth. If you are planning to take a sabbatical from your job, consider these points before embarking on an extended absence.
Understand your employer's sabbatical leave policy.
Although sabbaticals are most common in academia, more and more employers are offering sabbaticals to longer-tenured employees as a gesture of appreciation. However, companies often have rules and guidelines employees must follow to qualify for the time off. Before applying for a sabbatical, review your employer's guidelines and determine how they fit with your desired plan. Understand if sabbaticals at your company are paid or whether you'll need to rely on another source of income. In addition, determine whether your employer has any restrictions that may prevent you from taking the time. For example, many companies only offer sabbaticals to employees who have been with them for five or more years.
When applying for a sabbatical, be prepared to answer questions from your employer about what you hope to gain during your time away. How might a sabbatical help you prepare for new challenges? Could exposure to new cultures help you improve your communication skills? Will you be networking with individuals and companies to create opportunities for your employer, or are you simply hoping to recharge your spirit with the goal of returning to work as the best possible version of yourself?
Budgeting.
In the case of an unpaid sabbatical, it's both inspiring and somewhat scary to consider taking an extensive period away from work without pay. This is where having a budget is critical. We always recommend having an emergency fund to cover at least three to six months of living expenses. This will help get you through a job loss, and an unpaid sabbatical is not much different. Furthermore, a sabbatical can be significantly different from routine life at home where expenses are predictable. Travel is often the biggest expense to consider during a sabbatical and is more expensive than ever in numerous areas of the globe. Where do you plan to go? Is this a lavish excursion, such as sailing around the world, or something more economical, such as living in a camper near your home? There are many other factors to consider, such as housing costs, food expenses, entertainment, and transportation throughout your endeavor.
Beyond the basic expenses, you may need to address your health insurance during your sabbatical. If your company does not permit you to stay on its plan during your sabbatical, you'll need to understand what type of coverage you'll need and how to get it. Take some time to explore your options, weighing the costs and benefits associated with negotiating with your employer, signing up for COBRA, joining your spouse's health care plan, enrolling in the Affordable Care Act, or taking out your own private policy. If you are planning to travel abroad, check your policy to be sure you have coverage outside the U.S. Life and disability insurance can also become a complicated matter if you're covered under a group plan, given the majority of plans require full-time active employment status to maintain coverage while receiving a benefit based on compensation. Your employer will also consider whether to reinstate your coverage immediately after your sabbatical, or require you go through a waiting period.
Beyond insurance, nearly every active employee intends to retire someday. What will happen to your 401(k)s, pensions, or any form of deferred compensation as a result of a sabbatical? How does your overall retirement plan look if you plan to take time away? If you have a pension, does your employer view receipt of funds as a "phased retirement" based upon your age? Would there be any adverse tax consequences if — for whatever reason — you had to access your retirement funds early?
A sabbatical can be a deeply meaningful and enjoyable experience, but it's not without complexity. If you or your spouse is considering a sabbatical in the near future, a financial advisor can guide you through the impact on your overall financial picture. At Savant, our advisors would be glad to help you along this journey.