To Improve Talent Acquisition and Retention, Think Holistically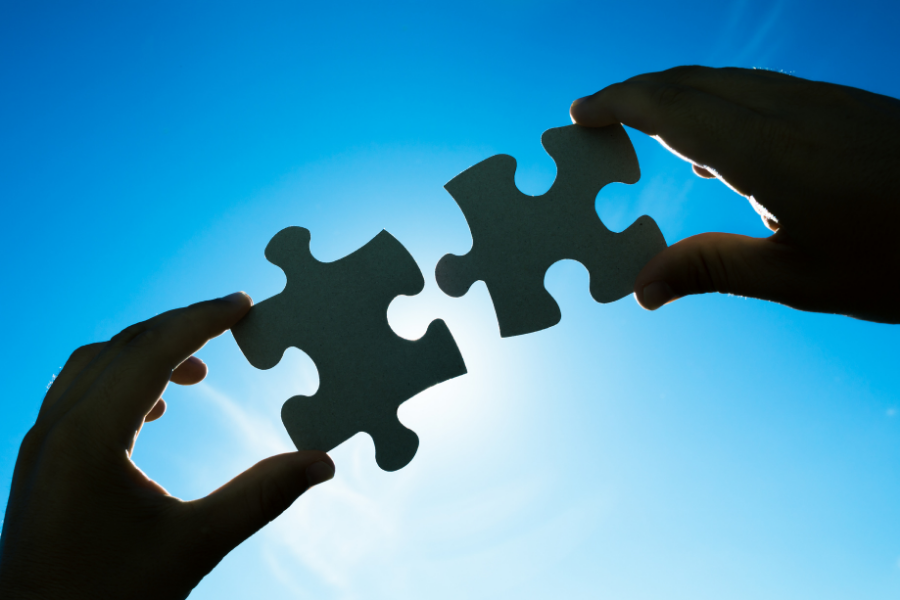 During the last quarter of the year, companies usually start their annual planning process – figuring out their priorities for the next year, as well as how to budget to achieve their goals. But a looming problem that many employers face involves employees – how to keep the ones they have, and how to acquire more. A study conducted earlier this year by Willis Towers Watson found that 73% of employers are having trouble attracting employees. Another 61% said they were having a hard time keeping employees, and that they expect the problem to continue in 2022.
While the COVID outbreak caused some workers to rethink their priorities and their careers, voluntary resignations have been trending higher since 2010, according to the Work Institute 2020 Retention Report. Work Institute codes the various reasons employees leave their jobs, with "career development," "work-life balance," and "manager behavior" listed among the top reasons. The Retention Report contends these types of resignations are preventable with better training and success plans, communication, candidate selection and a better work environment.
Interestingly, while more people seem to be quitting their jobs, we found that many still want to work – they just want to do it differently. Earlier this year, Savant Wealth Management partnered with Absolute Engagement to study investor perceptions of retirement. We learned that the textbook definition of "retirement" (working full time and then stopping work completely) no longer represents how many people envision their lives. Our study found that nearly half of those surveyed planned to include some form of work – either full-time, part-time, or volunteer – during their "retirement" years.
Like the Work Institute's Retention Report, our study found that while the pandemic may have accelerated a desire for change, the shift in attitudes and perceptions about retirement have been building for a while. The "great resignation" may be part of a "great reinvention" that transcends traditional thinking about how we spend our whole lives. Employers who embrace this notion may be better able to harness a strong and empowered workforce, retain institutional knowledge, and better position themselves for the future.
A More Holistic Approach
Many of us who have forged careers in financial planning realize the importance of taking a holistic approach toward helping clients achieve financial well-being. That means we consider more than just financial goals; we also try to understand our clients' vision and purpose, their important relationships, and their desired legacies. As Savant learned from our retirement study, it's possible to be financially ready to face the next chapter, but unless someone is personally ready, they may experience failure. That's exactly what we heard from some people who had retired but later returned to the workforce after discovering they weren't emotionally prepared for the new life they had chosen.
For some employers, the concept of work can seem transactional: Workers agree to perform duties for a paycheck (and benefits, perhaps). The focus may be on the job and how it's performed, rather than the person. Also, the organizational structure may not provide many – if any – opportunities for career growth. But all of us who have held a job know a meaningful career involves much more than a basic transaction, and in today's environment, workers feel empowered to ask for a better employee experience.
In its "Future of Work Trends in 2022" report, Korn Ferry, the global organizational consultant, tells employers to stop thinking about work in terms of jobs, and start thinking in terms of capabilities. It also advises companies to be creative about talent acquisition and management strategies to secure the in-demand skills employers need. One way to be creative is to stop relying on old demographic norms, such as age, to determine hireability. Korn Ferry suggests identifying talent segments based on values first instead of demographics, and encourages employers to consider career advancement, collaboration, purpose, and financial well-being. Savant's research shows that more and more people intend to continue working in some capacity beyond the traditional retirement age, even though they may not need the money – they may just be looking for an interesting and meaningful way to occupy their time.
Another way for employers to be creative is to be open to different types of engagement. To fill critical positions, companies may need to consider options that include more flexibility, such as job sharing, contract work, consulting, four-day (or other differently structured) work weeks, and remote work.
While good salaries and robust benefits packages will likely hold the most appeal for prospective workers, not every company is in a position to offer lucrative packages to every employee. However, employers can consider other ways to meet the needs of their employees and treat them as human beings. While many companies focus on the experience of their customers, Korn Ferry suggests finding ways to personalize the employee experience – from the application process to every other stage of the talent lifecycle.
If 2020 was the year of COVID-19 and 2021 was the year of recovery, 2022 could be the year we all reimagine what well-being means to us — whether that includes a new job, a new way of working, or simply pursuing more meaningful experiences. If COVID has taught us anything, it's that our lives can change in an instant. How we adapt is key to our ability – as employers and employees – to survive and thrive in any environment. How will you adapt in 2022?