The Latest Trends in College Admissions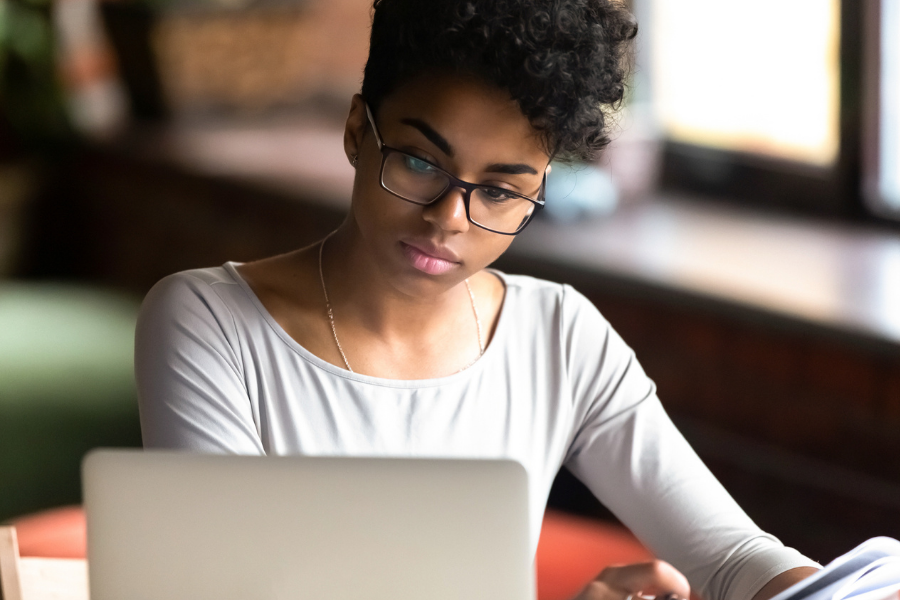 A recent Schwab-sponsored event for financial advisors featured a panel of admissions counselors from Amherst College in Massachusetts, University of Chicago, Emory University in Atlanta, and Washington University in St. Louis.
Here are some of the key takeaways that these schools provided.
Test Scores
More schools are making test scores optional, at least during this post-COVID time that we're living in. When a school says that test scores are optional, they mean it. Your student's application will not suffer in comparison to a student who included test scores. More schools are looking at the "whole" student – their interests, the curriculum and their high-school grades, and how they overcame any difficult subjects and classes.
Resiliency
Most schools are looking for students who are resilient and see this as a key attribute that will help them succeed on campus. Therefore, students need to demonstrate resiliency and adaptability. These attributes can also be discussed during the interview process, covered in written essays, and demonstrated by involvement in extracurricular activities.
Essays
What about those all-important essays? Do they make or break a student's chances for admission? All four admissions counselors agreed that no essay will ever keep a student out of their school and, likewise, no essay will ever be the sole deciding factor in getting a student into their school. They are looking for an authentic voice and can easily tell when an essay hasn't been written by the student. Parents should never write that essay!
Reference Letters
The best referral source for your student is a teacher who worked with your child in a subject that they didn't excel in. Teachers working with a struggling student get a chance to see how hard your child has worked and how they overcame difficulties in class. This deeply resonates with admissions counselors. Have your child ask their "B" class teachers to write those reference letters.
Let your child drive the admissions process
Parents should take a back seat, assisting but not leading. When you finish a campus tour, either virtual or in person, try asking your student what two things they loved and what two things they didn't love about that tour. Listen. Resist the urge to share your thoughts. It's your child's opinion that matters.
Student Resume
All the admissions panelists agreed that having a long list of activities on a student's resume is not helpful. Having fewer activities that are enriching and meaningful is far better. Admissions counselors understand that students need time to have fun with their friends and to be good members of their family, helping with siblings and doing household chores. Balancing school, home, friends, and activities is much more important to a student's development and can demonstrate to an admissions counselor that your student will be ready for the rigors of college.
Activities
What is the single best activity to help your student succeed and to help in the admissions process? Encourage them to read. All schools are looking for curious students. Reading demonstrates that your student is ready to learn, has interests outside of their world, and has a curious mind. Over the summer, have your kids spend as much time reading as possible.
College Budgets
Every college search should start with a talk about what you have saved for college for your student and what your budget is. Don't start your college search without talking to your kids about money. If your household income is robust, then your admissions counselors will assume you have been saving for college. Don't expect a college to make up for any savings that you haven't done for your student.
Email
Ask your student to set up a specific email account to use for the college search and admissions process. Use that email address with all the schools that you are looking at and to receive all college-related material. That way, your student won't inadvertently miss important emails and deadlines.
Communication
When your student is applying to schools, pick one night of the week to discuss their progress and to talk about their search. Then leave the rest of the week free of college search conversations. This keeps the pressure they are already feeling to a minimum. And encourage friends and outside family members not to talk to your student about the process.
Do your research
Use the college guidebooks to help in the search process and to help narrow down your student's options. Just as you would research where you are going for a vacation, use the same diligence in the search for the right college for your student.
Resources
Use the website www.myintuition.org to help determine the net cost of a school that your student may be interested in attending. You can also use the specific schools' net price calculator tool.
---
This is intended for informational purposes only and should not be construed as personalized financial advice. Please consult your financial professional regarding your unique situation.