Understanding Financial Advisor Credentials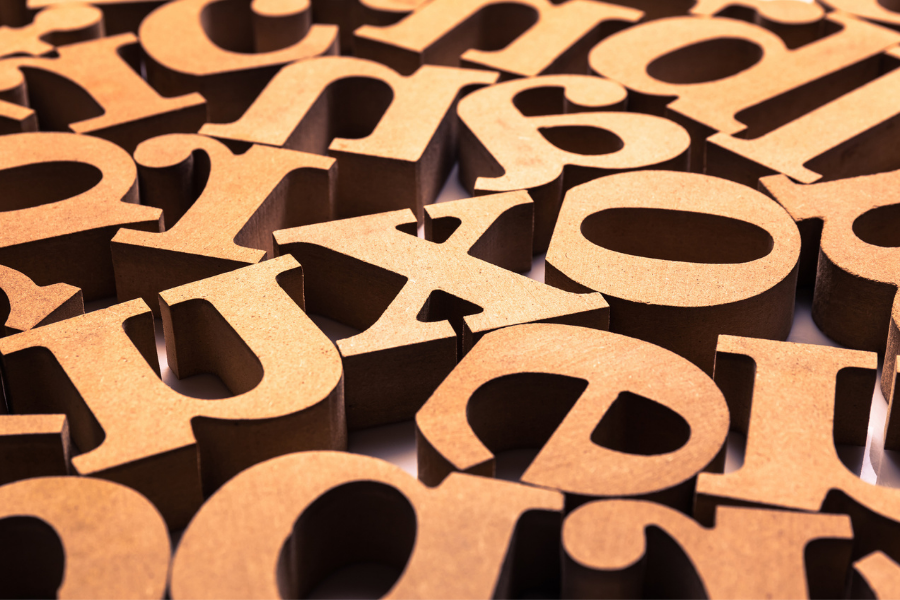 Are you confused by all those letters after your advisor's name? If so, it's no wonder. Literally, hundreds of financial designations exist around the world, with words like "Certified," "Qualified," or "Accredited" in their names. When researching advisors to help you with your finances, it's important to understand what those letters mean.
The "Why" Behind Credentials
In the U.S. and most other countries, no title protection exists for the terms "financial advisor" or "financial planner." That means anyone can hang a shingle and offer financial advice, whether it's related to insurance, investments, or comprehensive financial planning. Over time, some advisors started using credentials to help differentiate themselves and the services they offer, and that created a market for even more education and certification programs.
The Financial Industry Regulatory Authority, or FINRA, has devoted an entire section of its website to help consumers decipher more than 100 professional designations, but just reading through the various designations and their requirements may not be enough to help you evaluate whether a credential is rigorous enough. Here are some of the more popular designations you'll encounter as you seek an advisor:
Certified Public Accountant
The Certified Public Accountant, or CPA designation, should be familiar to most people because it's considered the gold standard for accounting and tax professionals. It's offered and recognized in all 50 states, the District of Columbia and four U.S. territories, and U.S. CPAs are often members of the American Institute of CPAs (AICPA), which sets the ethical standards for the profession.
Personal Financial Specialist
A Personal Financial Specialist is a Certified Public Accountant who meets requirements set by the American Institute of CPAs (AICPA) for financial planning. Those requirements include experience, education, passing an exam and meeting ethical standards. Candidates for the PFS designation must be CPAs in good standing, be members of AICPA, earn a minimum of 80 hours of personal financial planning education, pass a comprehensive personal financial planning exam, and have at least two years or 3,000 hours of full-time financial planning business experience. They must also agree to be bound by the AICPA's Code of Professional Conduct and meet continuing education requirements.
Chartered Financial Analyst®
The Chartered Financial Analyst®, or CFA® designation, is one of the most respected and recognized investment designations in the world. CFA charterholders agree to follow the CFA Institute Code of Ethics and Standards of Professional Conduct. In addition, candidates must pass three levels of exams. Each exam requires approximately six months of preparation. Candidates must also demonstrate at least 48 months of qualified professional work experience.
CERTIFIED FINANCIAL PLANNER™
A global certification available in more than 25 countries and territories around the world, the CERTIFIED FINANCIAL PLANNER™, or CFP® certification, is the most desired and respected certification program for those who are committed to the practice of competent and ethical financial planning. Administered in the U.S. by the Certified Financial Planner Board of Standards, CFP certification requires candidates to meet initial and ongoing requirements for education, experience, and ethics. In addition, each candidate must sit for a comprehensive certification exam. To maintain their certification, CFP professionals must meet ongoing continuing professional development obligations and continue to adhere to CFP Board's Code of Ethics and Standards of Conduct.
What to Look For In a Credential
Different credentials can come in handy for different reasons, so sometimes, weekend courses or short online programs can add value to someone looking to get an overview of a topic or an update on a specific issue. But, these types of programs should not be the basis for determining an advisor's credibility. Here are some of the things to look for when evaluating a credential as an indicator of an advisor's standing:
Competency vs. Knowledge
Typically, certification programs focus on building competency, not just knowledge. Here's the difference: knowledge indicates that someone has studied a body of knowledge and has been tested against it. Competence shows that an individual can apply that knowledge, along with other skills and abilities, to work with a client in a dynamic situation. In the way that knowledge represents "book smarts," competence represents taking those book smarts and combining it with "street smarts" to provide clients with a real-world solution to their problem. Street smarts could include skills learned on the job, certain inherent abilities, or experience with a particular situation.
A Code of Ethics with "Teeth"
Many professional standards-setting organizations include a code of ethics and professional responsibility in their standards. This helps to create a benchmark for professional behavior that clients, businesses, and other professionals can count on when dealing with the advisor. Many credentials have codes of ethics and require professionals to sign off on compliance with the standard. Even better are those certification programs that include a complaint system and use a disciplinary committee to enforce the code. CFP Board, for example, regularly publishes a list of CFP professionals it has sanctioned on its website, as does CFA Institute and the AICPA.
A Fiduciary Standard
Acting as a fiduciary is a hallmark of professionalism for financial advisors and is a requirement of some credentials, as well as a regulatory requirement for RIA firms. Stock brokers are not required by law to be fiduciaries, although many brokers have certifications that obligate them to place their clients' interests first. In some cases, you may receive fiduciary advice from an advisor on how to allocate your investments, but the advisor may also still sell products for a commission. These are typically called "fee-based" advisors.
A Continuing Professional Development/Continuing Education Requirement
Education courses are often a snapshot in time. All of the concepts taught are current as of that day, but as we all know, things change – frequently. Strong credentials require professionals to keep learning to maintain their certification or license.
When interviewing a financial advisor, it's typical to ask a lot of questions about how the advisor works with you, whether he or she is a fiduciary, what the fees and/or commissions are, etc. But it's also fair game to ask whether the advisor has ever faced criminal charges, formal investigations, or disciplinary actions. If the advisor is a fiduciary, you can check the veracity of their answers on the Investment Adviser Public Disclosure (IARD) website. In addition, you can check with the certifying body if the advisor is a CPA, CFP professional or CFA charterholder. Doing your homework can really help you understand whether an advisor is right for you.