Unhappy in Retirement? Three Things to Consider Before Returning to Working Life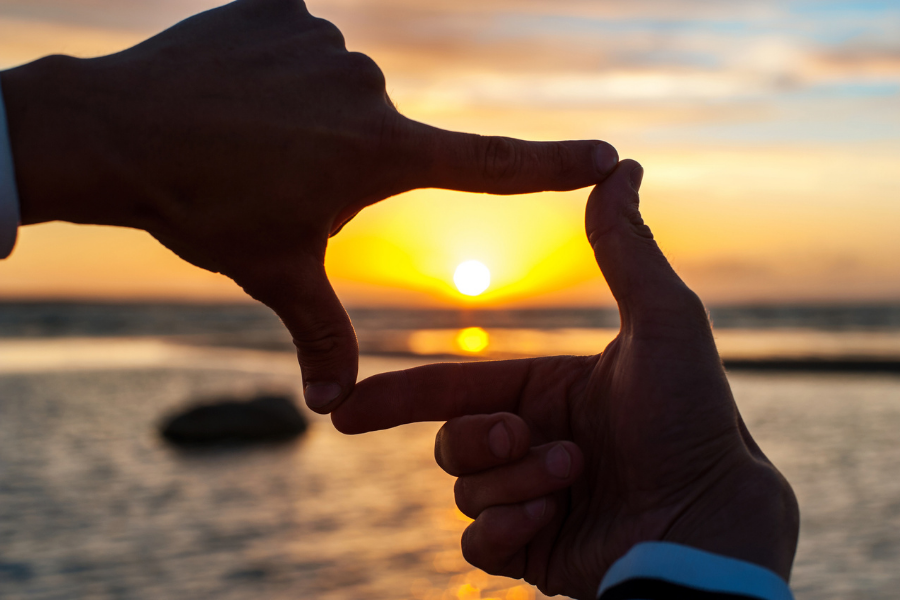 You saved for it your entire working life – even dreamed of the day you'd wake up with nothing … NOTHING! … on your agenda. As the time grew closer, you joked with your co-workers about being on the golf course while they continued to toil away at their desks. And on the day of your retirement, you grinned knowingly as they wished you well, promised to get together for lunch soon, and presented you with a memento of your time at the company.
But now it's been six months. You've met for lunch once, but your former co-workers have largely moved on. You've been to the golf course a couple of times, but it doesn't seem as fun as you thought it would be. Your wife, busy with her volunteer work, isn't around as much as you expected. And when she is, she wonders why you haven't repaired the faucet in the bathroom or called about that insurance bill. Suddenly, waking up with nothing …NOTHING! … on your agenda seems more like a nightmare than a dream.
A Lack of Meaning and Purpose
What happens when retirement isn't all it was cracked up to be? For some, it means returning to work. Recent research by Savant Wealth Management and Absolute Engagement found that 19% of people who had retired decided to start working again. Surprisingly, the reasons had very little to do with concerns about money (just 12% said they went back to work because they couldn't afford the lifestyle they wanted). In fact, most (36%) said they were financially ready, but not personally ready to retire. Another 34% said they just couldn't move on from working full time, while others said they didn't feel fulfilled (28%), couldn't fill their time (27%), or didn't feel a sense of purpose (26%).
In our study, men and women differed in their reasons for re-engaging with work. Women were more likely to say they couldn't move on from working full time (33%), or that they couldn't fill their time in retirement (37%). Men, on the other hand, tended to feel unfulfilled in retirement, with 28% saying they didn't feel a sense of purpose. Men also were more likely to say their spousal relationship suffered after they retired, or that that they were unable to afford their desired lifestyle.
Weighing the Decision to Return to Work
Deciding to return to work after retiring may seem like a logical decision if you find yourself restless, bored, or otherwise unhappy. As part of your decision-making process, however, you should be taking time for introspection. Here are three questions to consider before taking action:
Is "not working" making you unhappy, or is something else? Before deciding to rejoin the workforce, take some time for reading and reflection around why you're really unhappy. Sitting with discomfort can sometimes lead to a life-changing breakthrough, but only if you take time to understand the roots of your discomfort.
Have you been ignoring your dreams for retirement? Maybe you wanted to get in shape and improve your health so you can enjoy your grandchildren and remain independent as you age. What would motivate you to achieve that dream? It may be as simple as finding some other like-minded individuals and tackling the goal together. While exercising may seem daunting if you do it by yourself, it may be more enjoyable in a group. Plus, it will make you more accountable!
How can you help others achieve their dreams? When you were working, you likely took pride in helping your employer, co-workers, or business overcome challenges, meet goals, and celebrate wins. Although you may be retired, you can still achieve this level of satisfaction by thinking creatively. You could become a coach or mentor for younger people just starting in their careers or help a struggling single parent by offering to take the kids to the zoo or the movies. If you don't have a personal connection with someone who needs help, try volunteering for a cause you support. Through your engagement, you may learn a lot about an important issue, become an even more effective champion, meet new people, and make a difference in ways you hadn't previously imagined!
Starting a new chapter in your life can be exciting, but without proper planning, it can feel overwhelming, or even depressing. At Savant, our team of advisors know that retirement planning involves more than just saving money. Having a vision for your future lifestyle can also mean the difference between feeling happy and excited or feeling miserable. If you need help getting clarity, talk to your advisor. He or she may be able to share ideas, examples, or other recommendations as you plan your ideal future. The clearer your vision, the better your chances are for avoiding a "false-start" retirement.
---
Savant Wealth Management ("Savant") is an SEC registered investment adviser headquartered in Rockford, Illinois. Past performance may not be indicative of future results. Different types of investments involve varying degrees of risk. The scope of the services to be provided depends upon the needs of the client and the terms of the engagement.