Why a Trustworthy Advisor Can Be Indispensable for Entrepreneurs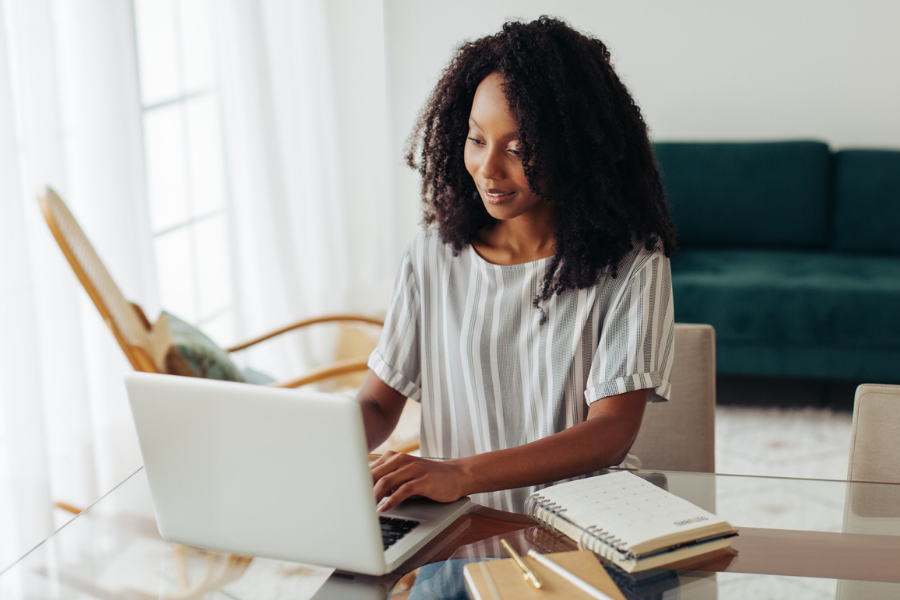 It's common for entrepreneurs to follow their passion when starting a business. They may see a problem that needs to be solved with a new product or service. They may "build a better mousetrap" or "think different." But in my experience, it's also common for entrepreneurs to lack expertise when It comes to their finances. If this sounds like you, how can you be sure you're making the right money decisions for yourself, your family, and even your employees? That's where a trustworthy financial advisor can potentially help.
What does "trustworthy" mean, exactly? For entrepreneurs, a trustworthy advisor should be more than someone who is likable, or who came recommended by a friend or a family member. A trustworthy advisor should have a holistic understanding of your personal and business needs and always place your interests first.
While that might sound simplistic, you may be surprised to know that some people who call themselves financial advisors can legally guide you toward solutions that line their pockets more than yours. The reason has to do with how the U.S. regulates the financial advice industry. Some advisors — typically those who sell financial products like stocks, bonds, insurance, annuities, or other investments — receive commissions and must only meet a standard of "suitability" — meaning the products they recommend must be "suitable" for you. Others, such as Registered Investment Advisers, or RIAs, must meet a "fiduciary" standard — meaning they must place your interests first when providing advice.
If that sounds complicated, here's where it can get even more tricky: Many firms are "dually registered," meaning the advisors may follow the fiduciary standard when providing advice on the allocation of your investments, but they follow a suitability standard when selling products through their brokerage arm. Make sure you know who you are dealing with before making major decisions.
Because the word "suitability" has a ring of trust and authenticity, many people don't understand there's a big difference between the suitability standard and the fiduciary one. The medical profession has one standard: "Do no harm." But the financial world has two, and the majority of the public doesn't know that the suitability rule is a lower standard of care.
Let's look at two other qualities a trustworthy advisor should possess: "eptitude" and a strong process.
Eptitude vs. Aptitude
Author Atul Gawande discussed the concept of "eptitude" in his book, The Checklist Manifesto. Gawande, a surgeon, observed that among his colleagues with a high aptitude — a natural ability to accomplish a certain skill set — some could have blind spots that make them inept when dealing with complex and interdependent systems. To promote "eptitude," Gawande believes in creating detailed checklists.
Eptitude is an important quality for financial advisors, too. For example, an advisor might have investment and financial aptitude, and even a level of aptitude related to understanding tax implications. But do they understand your situation as an entrepreneur? What evidence proves their understanding of complexity? An entrepreneur may work with an advisor for a long time, but if the advisor isn't strategic or helpful, or lacks the vision to anticipate the entrepreneur's business and personal financial needs, that advisor isn't serving the client's best interests.
Process Matters
Imagine your business just received an important contract to build a new office building for a car manufacturer. You assemble your team on the first day of production and tell them to build a building. What should happen first? If manufacturing comes before design, will the final product be viable?
In The Checklist Manifesto, Gawande stresses the importance of taking a proactive approach to complex tasks. Checklists help us do the most important things in the right order, even when the situation is complex and chaotic.
An advisor with eptitude has a strong process in place to identify and understand what's important to you. That process should also include monitoring your success and adjusting along the way. As a client, you should expect your advisor to be clear about how your relationship will work. The right advisor should be able to communicate how to connect your business growth with integrated and holistic wealth management that includes tax, financial, and investment strategies. Those strategies can help determine the steps you'll take together to pursue your goals.
Achieving Financial Well-Being
Finding a trustworthy advisor requires due diligence on your part. As a CPA, when I perform an audit, I must ask for evidence so I don't unduly rely on information that turns out to be inaccurate. Yet when entrepreneurs take referrals from a friend or an associate, they often don't ask for enough evidence to discover whether the advisor is right for them and their circumstances.
When it comes to choosing an advisor, try challenging the status quo and asking for evidence. Look for an advisor who can point out your blind spots, share important observations, and question your perceptions.
The wealth management arena can be overwhelming, with different types of advisors, unfamiliar terms, and the noise of the financial media and well-intentioned friends. To find an advisor who will cut through all that, ask yourself:
Am I getting what I need from my relationship with my financial advisor?
What questions should I be asking that I am not?
Do I have a good understanding of the process he or she is using?
Postponing decisions about finances can mean working longer than you want to, or settling for a less-than-ideal lifestyle. You can get where you want to go by understanding that the result will always reflect the process. Remember, your financial well-being is a big-picture scenario — all the moving parts need to work together.
Whether you own a start-up or a mature business, Savant's team of attorneys, accountants, and consultants can help guide you to the next level with a wide range of services. Schedule an introductory call to find out more about how Savant can help.