2018 Review: Exceptional Yet Volatile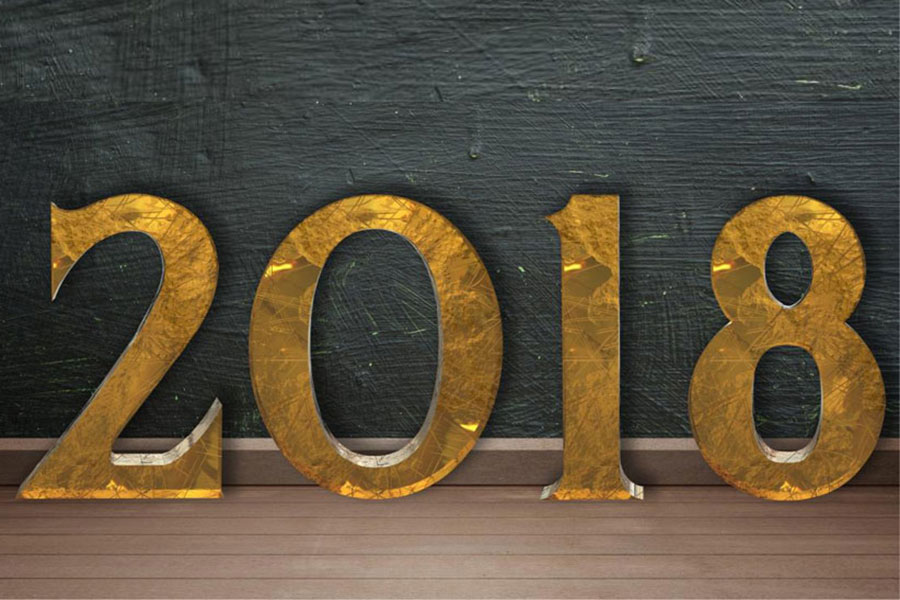 Looking back at the start of 2018, analysts feared the economic expansion was nearing its end. It was common to hear the expansion was running on borrowed time as the economy grew closer to its longest expansion in history. However, the top of the business cycle proved these misnomers to be just that, misnomers. A tightening labor market, worries of inflation, and geopolitical risks all threatened in 2018. However, the economy ended the year in an exceptional state.
Unemployment remained near all‐time lows pushing into territory not seen since the 1960s. Wages finally began to lift, reaching a 3.2% annualized growth rate.
Most surprisingly, fears of an overheated economy fizzled as inflation remained tamed in large part to the Fed raising interest rates. Many analysts questioned whether enacting tax cuts so close to the peak of the business cycle was a fiscally responsible move. Despite the speculation, lower tax burdens have not led to substantially higher prices as the Fed continues to monitor inflation closely.
The U.S. economy continued to expand, with real GDP growing 3.4% over the last year (as of 9/30/2018). Despite rising interest rates, businesses have continued to invest in new equipment and facilities. Tax relief coupled with steady consumer spending allowed the nation's growth rate to accelerate in 2018.
Despite exceptional fundamentals, financial markets saw more volatility in 2018 with two pullbacks greater than 10%. It's important to remember that sticking to your investment plan is critical during volatile markets. We believe investors should not rely on emotions, and should ignore short‐term trends and hot tips during volatile markets. Successful long‐term investing requires maintaining a comprehensive and strategic investment plan. For more information on how to implement this type of plan contact our office today. Read our Economic and Market Commentary for Market Returns Year-To-Date, Market Returns Longer Term Annualized, Economic Indicators, and an Appendix.
---
Sources: Wall Street Journal and JPMorgan Chase
This is intended for informational purposes only and should not be construed as legal, investment or financial advice. Please consult your legal, investment and financial professionals regarding your specific circumstances.