Market Update – September 2017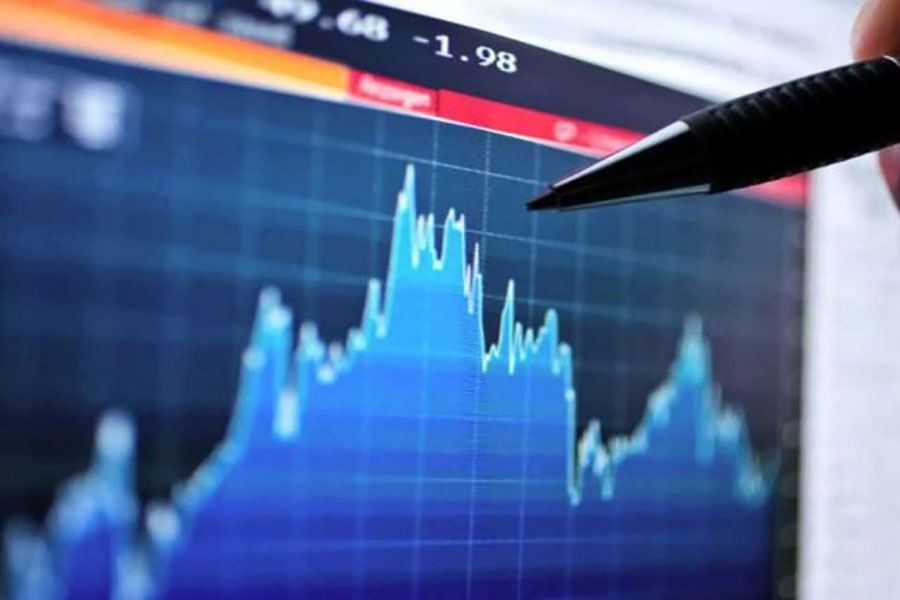 Global stocks climbed 2.1% higher during September despite anxiety over the political climate in Europe and rising tensions between the U.S. and North Korea. U.S. stocks had a steady month, with the S&P 500 Index returning 2.1%, putting the S&P 500 up 14.2% year‐to‐date as markets continue to post record highs.
Economy
U.S. real GDP growth for the second quarter was revised up to 3.1%, the highest rate of growth since the first quarter of 2015.
Inflation rose slightly to 1.9% on a year‐over‐year basis.
A total of 33,000 jobs were lost in September, with the loss largely being attributed to disruptions caused by multiple hurricanes during the month. At 4.2%, U.S. unemployment remains near what economists consider full employment.
Stocks
The S&P 500 Index rose 2.1% in September. Energy and financials were the leading sectors with gains of 9.9% and 5.1%, respectively.
U.S small cap stocks had a strong month, gaining 6.2%.
International developed large cap markets posted another positive month rising 2.5% overall, led by Germany at 5.6%.
Bonds
The 10‐year U.S. Treasury yield remained at 2.2% in September.
Across traditional bond asset classes, only short‐term bonds had positive returns during September.
Intermediate-term bonds are the top performers this year with a 2.3% gain through September.
Alternatives
Managed futures and reinsurance struggled in September and are now down year-to-date 5.4% and 3.2% respectively. Commodities and REITs were close to flat in September. For the year, commodities are down 2.9% while REITs are up 5.2%.
Commodities sub‐sectors experienced mixed results with energy, grains, and livestock all positive, while industrial and precious metals were down.
Reinsurance posted a loss of 6.3% in September, primarily due to Hurricanes Harvey, Irma, and Maria.
It's Time to Unwind
In June the Federal Open Market Committee (FOMC) outlined details of how the Federal Reserve (Fed) would begin to unwind the $4.5 trillion of securities held on its balance sheet. With the unwinding process set to begin in October, let's take a look at the history, process, and potential impact of the Fed reducing its balance sheet.
From November 2008 through December 2013, the Fed purchased more than $3 trillion in securities in an effort to stabilize financial markets and encourage lending, a policy known as Quantitative Easing (QE). The bulk of these purchases were composed of mortgage‐backed securities and Treasury/Federal agency securities. As a result, the Fed's balance sheet grew from $800 billion to $4.5 trillion during this time period.
Since 2014, the Fed has been reinvesting the principal payments from maturing securities to keep a stable balance sheet. The unwinding process beginning this month will involve the Fed allowing $10 billion of bonds to mature each month without reinvesting the principal. These maturing securities will consist of 60% Treasuries and 40% mortgage-backed securities. The amount of securities maturing each month without reinvestment will gradually increase until they reach a cap of $50 billion.
The Fed has not publicly announced an end goal for the size of its balance sheet, but James Bullard, Chief Executive of the Federal Reserve Bank of St. Louis, estimates the balance sheet could shrink to as low as $2.5 trillion. Using this estimate, it would take a minimum of four years to complete the reduction.
Analysts generally agree that the policy will suppress Treasury prices and consequently boost 10-year Treasury yields with one forecast from Goldman Sachs projecting an average annual increase of 0.15% for the duration of the unwind. Although Fed officials have stated they hope the big unwind will be "as boring as watching paint dry," they will undoubtedly monitor the process to ensure it does not cause significant market disruption.
Sources: Federal Reserve Bank of St. Louis, Bureau of Economic Analysis, Federal Reserve, Yahoo! Finance, Goldman Sachs.