5 Ways to Prepare for Retirement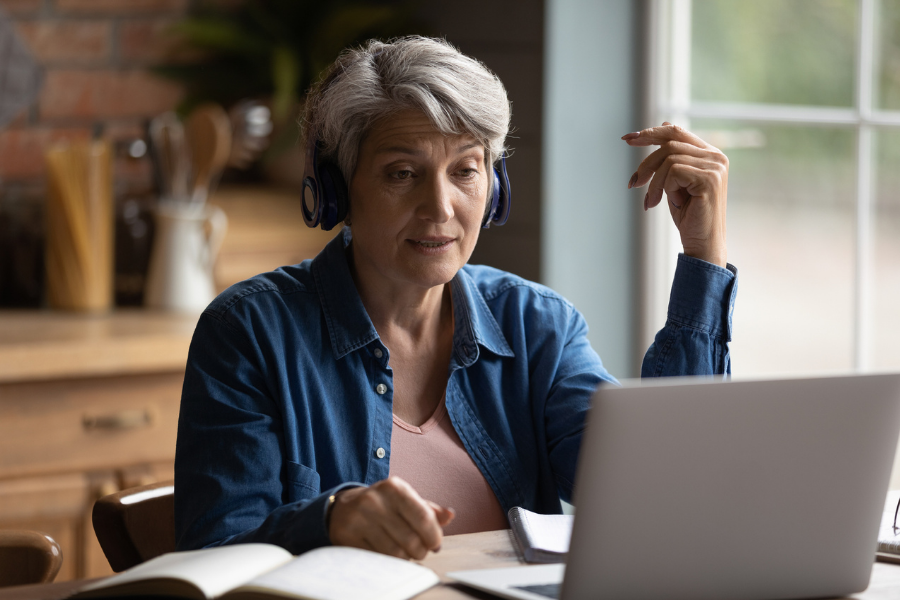 Throughout our careers, many of us prepare for retirement by adding money to our 401(k) accounts or IRAs each month. Beyond that, we don't think much about it. But preparing for retirement actually requires more than just saving for the future – it also involves having a vision and a plan. In this blog, we'll explore five strategies to consider to help you get ready for the big day.
What Is Retirement Planning?
Create your plan for retirement the same way you might create a business plan. Start with your vision of retirement and the financial goals you'll need to meet for that vision to become a reality. From there, consider the strategies and tactics necessary to meet your goals. You may find that preparing a retirement checklist that includes strategies for investing, health insurance, and estate planning can help you stay on track. We believe working with a trustworthy financial advisor also can be helpful if you are unsure what to include in your plan, or how to make the most of your retirement savings.
Why is Retirement Planning Important?
What's more important than saving for retirement? Saving enough. The 2021 Global Retirement Index by Natixis Investment Managers found this to be a common concern – even among affluent individuals. In fact, approximately 41% of the survey's participants said it would "take a miracle" for them to be financially secure in retirement. Having a retirement plan lets you understand how much you should be saving to achieve the lifestyle you desire, and how you should account for taxes, health insurance, and any other expenses that could unnecessarily erode your nest egg.
How Retirement Planning Works
Retirement planning often works best with an early start on saving, but those who start later in life can take steps to catch up. For example, workers who are 50 and above can make so-called "catch-up contributions" to their 401(k) or IRA retirement account. In 2022, the 401(k) catch-up contribution can be up to $6,500 above the regular contribution limit of $20,500, while the catch-up contribution for a traditional IRA is up to $1,000 above the regular contribution limit of $6,000. Contributions to these types of plans lower your taxable income for the year, which can help you save even more.
The amount you want to save may depend on your investment time horizon. This is your investing timeline, or how long you can save before you retire. It may also depend on your tolerance for risk. In other words, to gain above-average returns on your investments, would you be willing to accept above-average risk?
Retirement planning also involves estimating your expenses after you leave the workforce. How much will it cost to live the lifestyle you desire, and how will you pay for it? If you expect to withdraw from your investments, you'll need to determine how much you can safely withdraw each year throughout your retirement, which could last 30 years or more. In addition, you'll need to calculate the amount you'll owe in taxes, particularly if you are withdrawing from a 401(k) or traditional IRA, both of which are tax-deferred during your working years, but taxable when you withdraw money from your account in retirement. Finally, don't forget about health care. According to the Fidelity Retiree Health Care Cost Estimate, the average 65-year-old couple may need approximately $300,000 (after taxes) to cover healthcare expenses in their retirement years.
A good retirement plan also includes a plan for your estate. That involves not only naming beneficiaries but also making sure that those you intend to inherit your wealth won't face severe tax consequences. While having a will is a good start, you may also need a trust to help your loved ones avoid probate. An estate planning attorney can help you navigate the complexities involved in leaving a legacy.
5 Ways You Can Prepare for Retirement
Savant advisors recognize that no two retirement scenarios are alike. Each client's situation – including age, savings, children, and many other factors – contribute to an individual's plan. However, you'll be off to a great start if you pay attention to these five areas:
#1 Develop a vision for your retirement.
What will a typical day look like for you after you retire? Will you work, perhaps in a different job on your terms, or will you volunteer? How will you remain socially active? Will you take up a new hobby, or dig into an existing one that you missed out on when you were working? Will you travel, and if so, how often and where? What will you do for entertainment?
#2 Understand your fixed and variable spending.
Once you have a vision for your retirement, it's time to understand how much it will cost. Will your mortgage be paid? Do you expect to have car loans? How do you plan to pay off debt before you retire? What do you estimate your insurance premiums (life, health, home, and auto) will be? How about utilities? Those are examples of fixed expenses. Next, consider the potential price tag for any travel, entertainment, gifts, and recreation you'd like to experience. These are your variable expenses.
#3 Determine your net worth.
Your net worth is a benchmark you can use to determine whether you are on track to achieve your retirement goals. This blog explains how to calculate it, and includes a link to both an online calculator, and Savant's Net Worth Worksheet.
#4 Access your Social Security information.
Have you earned enough work credits to qualify for Social Security benefits? Keep track of your earnings history and estimates of your Social Security benefits by creating a Social Security account online. That way, you can factor any estimated Social Security benefits into your retirement income.
#5 Consider working with a fiduciary financial advisor.
Retirement planning can be complex, and we believe working with a financial advisor who places your interests first may help you understand the implications of your decisions and retire more confidently.
How Can Savant Wealth Management Help You with Retirement Planning?
Saving for retirement involves much more than keeping a savings account or funding a retirement account. Savant is an independent, fee-only, fiduciary advisor with a deep bench of in-house estate planning and taxation specialists to support our advisory services. In addition, we've conducted our own research we think can help us stay ahead of retirement trends. If you're thinking about working with a financial advisor, start with our 3-minute Financial Health Assessment to learn how you're doing in 10 key financial planning areas. It can help you prioritize which aspects of your financial health need attention so you can create an informed plan for the future – including your retirement.