Future-Proofing Your Home: A Guide to Aging-In-Place Remodeling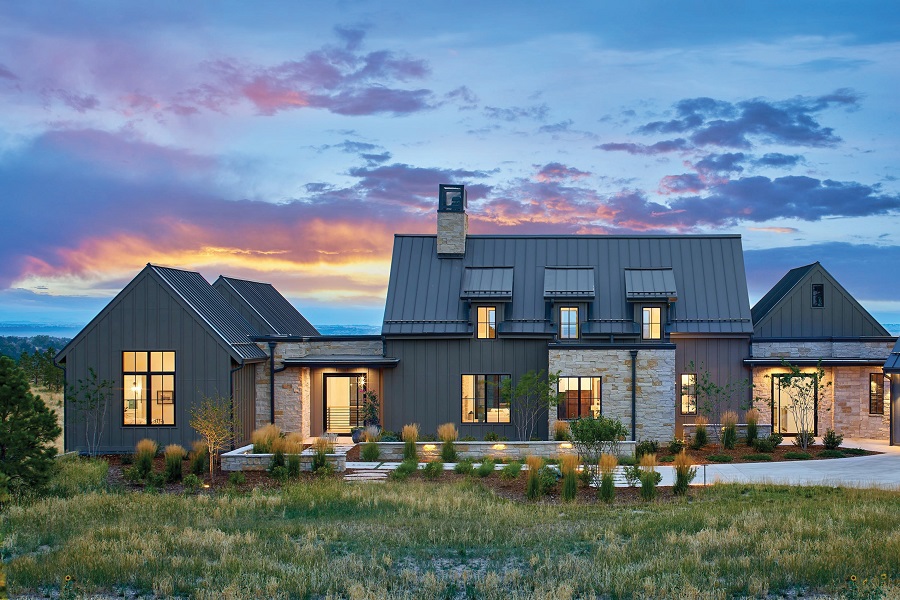 *Image courtesy of KGA Architects.
As we age, it's natural to consider ways to adapt our home so we can stay in it longer. But how do you ensure that your home aligns with your evolving needs while maintaining its aesthetic appeal? We spoke with a senior partner at KGA Studio Architects in Denver, CO, a nationally recognized architectural studio that specializes in residential design.
Start Before You Retire
When is the best time to start thinking about aging in place? Paul Mahony, AIA, CGP, senior partner and architect, offers a golden nugget of wisdom: "I always encourage clients to start their project before they retire, because things may cost more and take longer than they want. There will be opportunities to add things to the project as you go through the design process. It's easier to make those kinds of decisions when you still have a paycheck coming in."
Embarking on your remodeling journey while you're still in the workforce allows you the financial flexibility to implement changes that can foster a seamless aging process. So, consider your remodeling project an investment in your future comfort.
Balancing Familiarity and Beauty
While many homeowners wish to stay in their family home, some decide it's better to seek smaller quarters or move closer to family. "Some clients want to downsize and move to a different house, but many tell us they want to stay where things are familiar, and that they want to be around people they've known for years," says Mahony. "They also want their remodel to be beautiful, not like a hospital room. They want something safe, but not institutional-looking."
Mahony's advice captures the heart of aging-in-place remodeling: It's about preserving the essence of your home while introducing the thoughtful features you need for the future.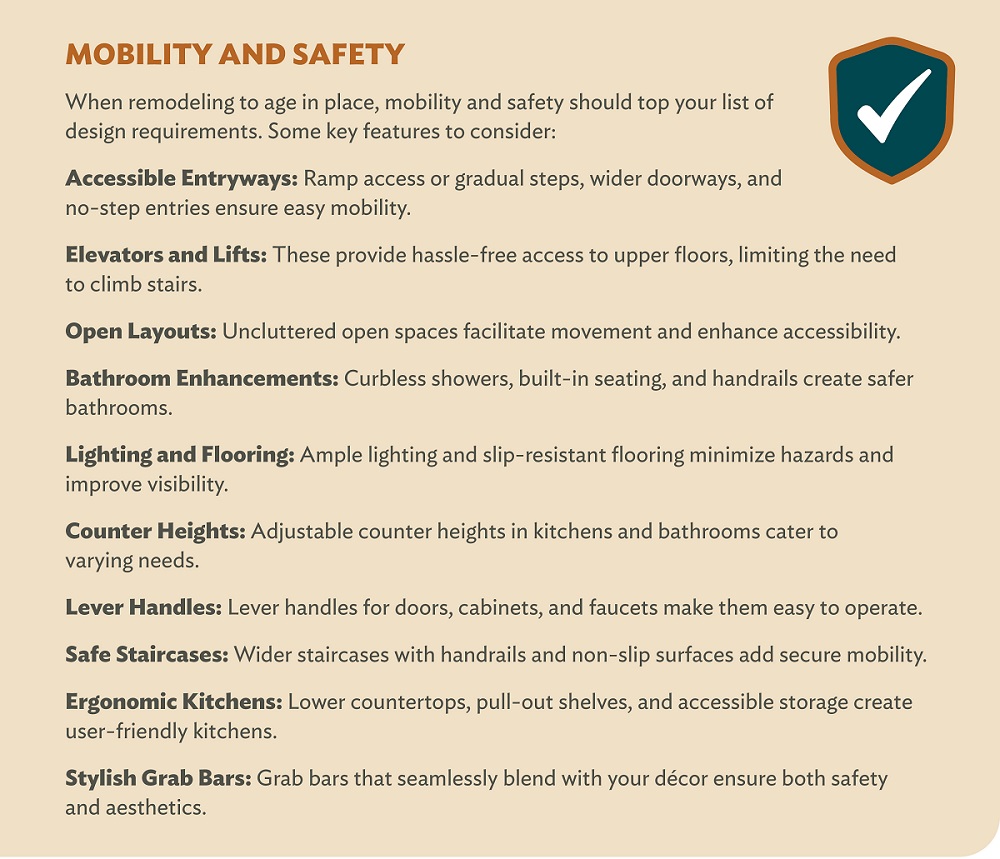 Creating a Timeless Haven
Mahony says that with these types of remodeling projects, the journey is as important as the destination. It's about crafting an environment that celebrates your life, honors your memories, and helps secure your future. Whether you're adding modern safety features or reimagining spaces for seamless movement, your home can age gracefully with you.