Can You Afford to Retire Now? Use the "3 Rs" to Help You Decide.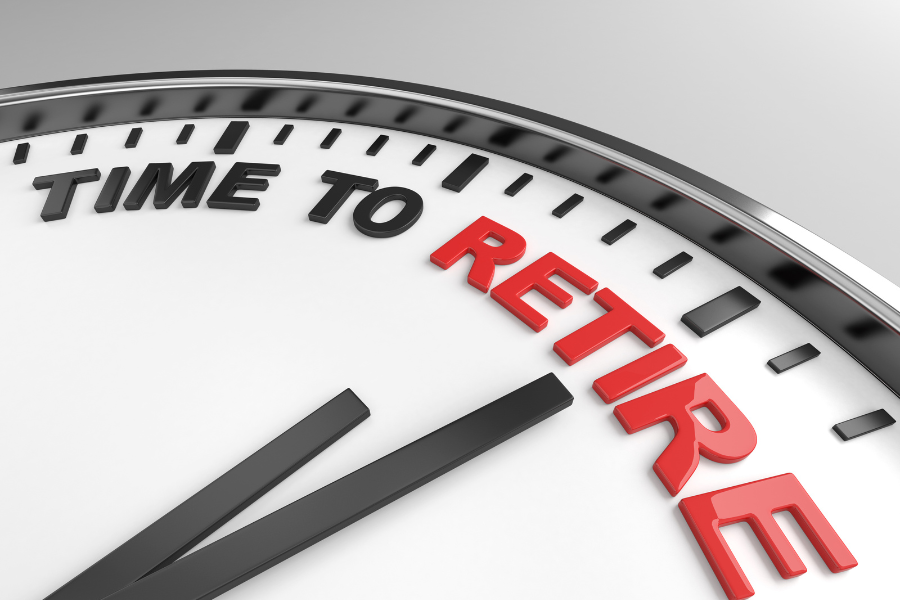 2022 hasn't exactly been a banner year for the U.S. economy. Inflation levels reached a 40-year high this year, sending markets into turmoil and prompting the Fed to raise interest rates multiple times. Threats of a recession, the war in Ukraine, the economic effects of COVID-19, and other factors have made some people reconsider their timeline for retirement.
1 – Revisit your values, vision, and goals.
Even before the start of the pandemic, Americans started rethinking their relationship with work. The "Great Resignation" (also known as the "Great Reshuffle," the "Great Rethink," the "Great Reimagination" and the "Great Retirement") is just a pithy way to describe an evolution of thinking around what we value when it comes to work/life balance – including how we want to spend time in retirement. A 2021 study by Savant and Absolute Engagement found that our vision of retirement is changing, with many people saying they would prefer a "glide-path" approach – transitioning either to part-time or volunteer work before stopping work completely.
Have your values changed? Do you still envision spending time in retirement the same way you originally planned? Now is the time to address any changes in your thinking and to shore up your vision of retirement. Will you be happiest if you continue to work, or are you still looking forward to traveling, hobbies, and other lifestyle changes you may have considered originally?
2 – Reevaluate your financial position and your ability to fund your ideal future.
Once you've taken the time to revisit your values, vision, and goals, it's time to see how your financial picture dovetails with your updated retirement lifestyle plan. Your Savant advisor can help you assess how much income you'll need to sustain your ideal future and help you stress-test your plan against inflation, a prolonged market downturn, and other factors that could have a financial impact on your long-term well-being. This is the time to think about "what-if" scenarios and come up with alternate paths to implement as needed.
Working with your advisor, you should adopt strategies that will help you transition successfully from full-time work to full-time retirement. Your plan should consider ways to minimize risk and the impact of taxes, while enabling you to take advantage of any opportunities that may arise.
3 – Reorient if needed.
If your values, vision, and goals have changed a lot from your original plan, you may need a new financial strategy to help ensure you have the resources you need in retirement. You may now have grandchildren in your life, health issues that could mean a greater need for medical care, or a new-found hobby that may require significant funds. And although change is a constant, some people have already experienced profound changes in their lives since the start of COVID-19, including losing a job, having to spend more for healthcare, or supporting a loved one. If your income or investments haven't kept up with your original plan, work with your advisor to get back on track.
Deciding when to retire is a big decision, so it's important to understand whether you're both emotionally and financially ready. Part of the equation also includes anticipating and being prepared to weather the inevitable economic downturns you'll face over the course of your retirement, which could last up to 30 years or more. If you're considering retiring soon, take time now to review all aspects of your plan. Your long-term financial security depends on it.
---
This is intended for informational purposes only and should not be construed as personalized investment or financial advice. Please consult your investment and financial professional(s) regarding your unique situation.