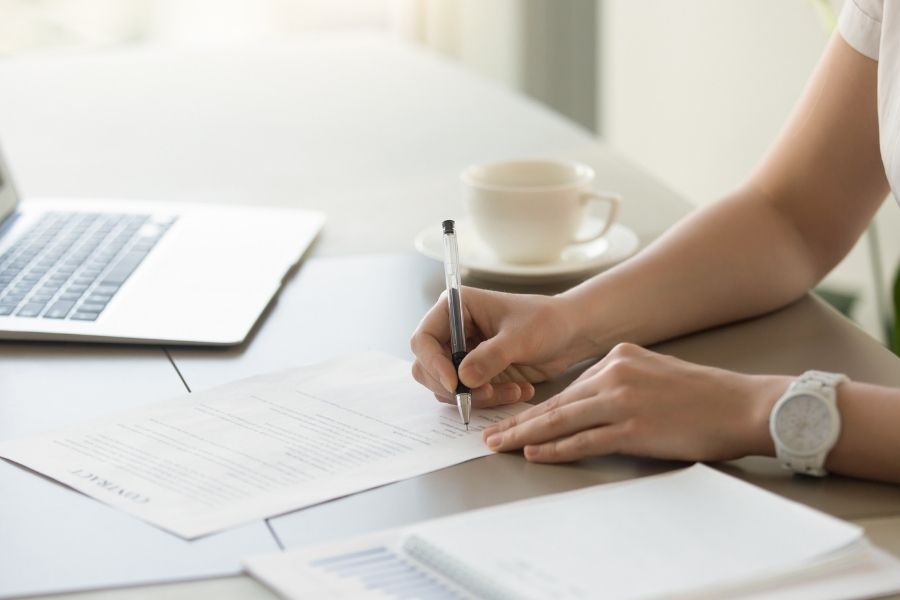 We spend endless hours planning vacations, researching what type of car to purchase, and helping family members make critical decisions. Why then do we spend so little time making sure our estate plan is established, up to date, and effective? Having a well thought out and organized estate plan is one of the kindest things you can do for your family and heirs.
In this series, we will discuss the basic estate planning documents that should be considered, the reasons why you should have an estate plan, and how an estate plan can evolve over time to meet the changing needs of your life stages.
This first blog focuses on the basic estate planning documents. You will learn about wills, trusts, powers of attorney for health care and property, and living wills. This will give you the basic understanding of what documents are typically needed for an effective estate plan.
Last Will and Testament
A last will and testament is a legal document that communicates your final wishes pertaining to assets and dependents. It outlines what to do with possessions — whether you will leave them to another person, a group, or donate them to charity. It also includes directives about the custody of dependents and management of your accounts and interests.
Any property without an official mechanism to transfer it (i.e. the ability to name a beneficiary) will be distributed according to your will. This can help sort out sentimental items like jewelry or heirlooms to avoid family squabbles. If you do not have a last will, anything without a designated beneficiary or successor owner (like a joint owner) will eventually get distributed according to the state protocol where you live, which could be contrary to your intentions.
Powers of Attorney
There are two types of powers of attorney (POA) – one for health care and another for property. You do not need to designate the same individual to act in each role. For example, you may have a family member who is a nurse and it makes sense for him to oversee your health care decisions in the event of your incapacity. You can also ask your child who is an accountant to sort out your financial affairs.
Living Will
A living will is a written, legal document that spells out medical treatments you would and would not want to be used to keep you alive. It also includes your preferences for other medical decisions, such as pain management or organ donation.
Living wills come into play only when you face a life-threatening condition and are unable to communicate your desires for treatment. Every state provides for the drafting of a living will, although some states call the document a medical directive or a health-care proxy. Some states let you prepare a detailed, customized living will, while others require you to fill out a standardized form.
Trusts
Not all estate plans will require a trust. But there can be much to consider, and a trust can be highly detailed and customized for your unique needs and circumstances. These documents can allow you to retain control of your assets by specifically spelling out how much, when, and why your beneficiaries can spend their inheritance. Creating a trust can help you avoid probate, which takes this process out of the public court system and creates a private distribution of assets. Trusts can afford protection to your heirs and shelter the assets for the future in the event they become disabled, go through a divorce or become a subject of a lawsuit. During your life, you can update and change your trust as often as you like. However, upon your death it becomes irrevocable and no changes will be allowed.
The Players
We suggest that you take the time to think about who you would like to designate to execute your estate plan. In addition to naming POAs, you will need to consider the ongoing administrators upon your passing. Your will needs an executor and your trust a successor trustee.
Looking Ahead
The second blog in this series will concentrate on the importance of completing your estate plan. One of the benefits for you and your family is increased peace of mind. Once your plan is completed, you can find peace knowing that you and your heirs will be taken care of and your financial estate will be distributed properly. Your final gift to your heirs will be an organized estate plan and a financial legacy that will be remembered and honored.
---
This is intended for informational purposes only and should not be construed as personalized investment advice. Please consult an investment professional regarding your unique circumstances.