Evolution of 529 Plans: A Transformative Journey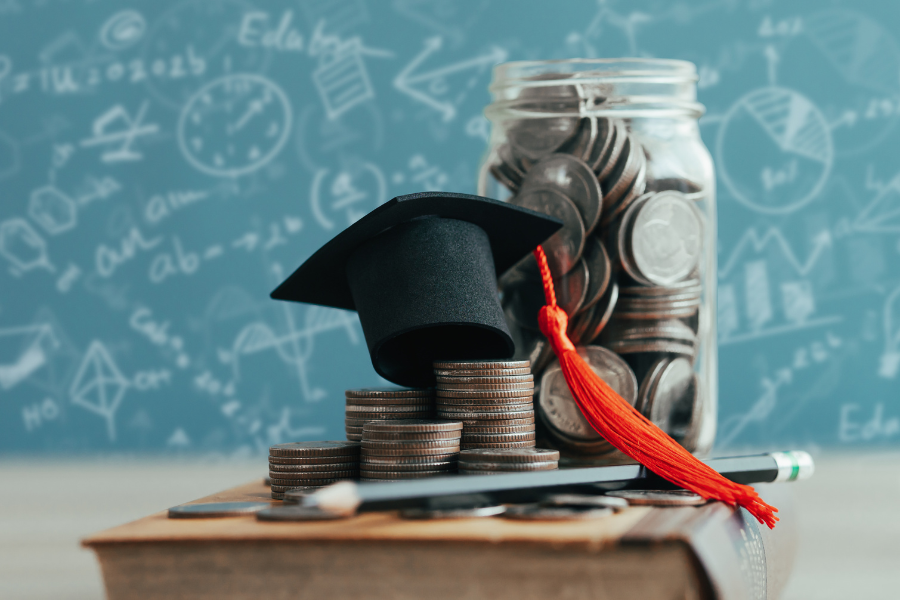 When our eldest son received his acceptance letter from his dream college, our joy knew no bounds. As first-time college-applicant parents, we had heard tales of nerve-wracking experiences, but ours wasn't as daunting. However, our delight was soon tempered by the arrival of hefty tuition bills and other expenses. It was a stark reminder of the soaring costs of college education. According to the National Center for Education Statistics (NCES), average tuition and fees rose by a staggering 20% between 2010 and 2020.
Public schools experienced an average tuition inflation rate of 2.9%, while private colleges saw a rate of 1.8%. With declining public funding for higher education, college tuition inflation has outpaced general market inflation. This relentless rise in costs highlights the vital importance for families to save early and consistently. One way to do this is through Section 529 savings plans, which offer tax advantages. Early contributions harness the power of compounding to stay ahead of these escalating expenses.
If you're unfamiliar with 529 plans and expect to send a child to college, it's worth getting to know the benefits. The plans get their name from Section 529 of the IRS tax code and provide tax-free investment growth and withdrawals that can be used to pay for a beneficiary's qualified education expenses for kindergarten through 12th grade, certified apprenticeship programs, qualified student loan payments, and college expenses.
Over the last few years, several laws have added new tax benefits and flexibility, making 529 savings plans even more attractive as an education savings vehicle.
The SECURE Act 2.0 (2023)
The SECURE Act 2.0 grants 529 account owners the option to use excess funds to kickstart their beneficiaries' retirement savings. Beneficiaries can now roll over 529 plan balances to their Roth IRA, with a maximum lifetime limit of $35,000, completely tax- and penalty-free. However, certain criteria must be met: the 529 plan should have been in place for 15 years, and the transfer amount must have been in the plan for at least five years. Additionally, beneficiaries must meet Roth IRA contribution rules, meaning they should have earned income and adhere to annual IRA contribution limits (e.g., $6,500 for most individuals and $7,500 for those over 50).
To clarify, let's explore some examples:
Example 1: Mark graduated from college and enters the workforce in 2024. He was the beneficiary of a 529 savings plan owned by his mother. Assuming the 15-year and five-year rules are satisfied, Mark's mother can roll over $6,500 from Mark's 529 plan to his Roth IRA for 2024. Mark won't be able to make any further contributions to his Roth IRA for that year.
Example 2: Julie completed college, and her parents' 529 plan has a $10,000 balance. She already contributed $5,000 to her Roth IRA for 2024. Assuming she meets the 15-year and five-year qualifications for the rollover, she can roll over $1,500 from her 529 plan to her Roth IRA for this year. She remains eligible to roll over the remaining balance within Roth IRA limits in future years.
Example 3: Anthony holds $50,000 in his grandparent-owned 529 plan. As demonstrated in the previous examples, if he meets the 15-year and five-year rules, he can roll over $35,000 of his balance to his Roth IRA over a few years. Each rollover must adhere to Roth IRA limits. The remaining $15,000 in his 529 plan would incur penalties and income tax on the earnings portion, if distributed for non-qualified expenses.
The SECURE Act (2020):
The SECURE Act, in its original form, expanded the definition of qualified distributions from a 529 plan. It now includes apprenticeship costs and student loan repayments. Consequently, funds from a 529 plan can be used for fees, books, supplies, and equipment for apprenticeship programs registered and certified with the Secretary of Labor. Additionally, 529 plans can now be used to pay off student loans, with a lifetime cap of $10,000 per beneficiary. State laws can vary in terms of what they deem as qualified distribution, so make sure you check the laws pertaining to your state.
The Tax Cuts & Jobs Act (2017):
The Tax Cuts & Jobs Act (TCJA) allowed savers to front-load five years' worth of annual exclusion gifts per beneficiary. For instance, a couple could potentially jumpstart a 529 plan for their child or grandchild with $170,000, considering the 2023 annual exclusion gift limit of $17,000. The act also permitted up to $10,000 per year from a 529 plan to be used for K-12 tuition at private, public, or religious elementary and secondary schools. However, it's essential to note that some states, like New York, did not adopt this provision, and they do not consider K-12 tuition as a qualified expense. Additionally, the TCJA made 529 plans more flexible by allowing tax-free rollovers to an ABLE account from the designated beneficiary's own plan or certain family members' plans.
Despite the recent expansion of 529 plans, many surveys indicate that about 30% of families still don't use college savings plans. The primary reasons for this discrepancy seem to be a lack of awareness and not fully understanding the details of these plans.
Here are a few lesser-known facts about 529 plans:
529 plan owners can change beneficiaries. Qualified beneficiaries can be family members of the same generation or a generation above or below, including siblings, first cousins, nieces, nephews, parents, spouses, or even the plan owner themselves.
A beneficiary can have multiple 529 plans. For example, they can have one owned by a parent and another by a grandparent.
Anyone can open an account for a child and invest, so aunts, friends, or grandparents can open an account for a child or student.
Scholarships often only cover tuition, while 529 plans can be used for books, room and board, and other qualifying expenses.
If you move to a new state and roll over your 529 plan to it, your rollover might still count for a state tax deduction in the new state.
Some states allow the transfer of funds between two 529 plans of siblings. So, if the older child has leftover funds, parents can transfer those to a younger child.
The beneficiary does not have to attend school in the state where you live. Funds may be used at eligible schools nationwide and some foreign schools, too.
For many families, the journey from savings to success through 529 plans has been a transformative one over the past decade. With college costs soaring, these tax-advantaged plans have become indispensable tools for families seeking to secure their children's education.