Afraid of Outliving Your Money? How Focusing on Longevity Can Help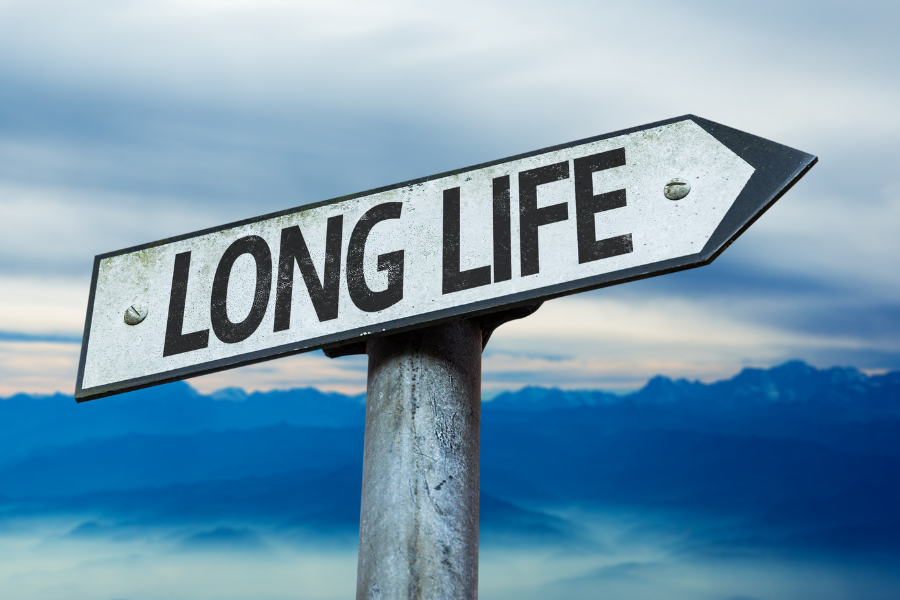 When it comes to financial planning, few factors are as critical and unpredictable as longevity. It's not just about how long you live; it's about how to ensure your financial security thrives throughout those years. Let's delve into the difference between life expectancy and longevity, explore the challenges they bring, and hear from some of Savant's financial advisors on crafting a personalized plan for a secure future.
Life expectancy and longevity are often used interchangeably, but they actually paint different pictures. Life expectancy refers to the average number of years a person can expect to live based on demographic factors. Longevity, on the other hand, focuses on the unique lifespan of an individual, considering genetics, lifestyle choices, and healthcare advancements.
Life Expectancy vs. Longevity: Unveiling the Distinction
"I have these conversations with clients all the time," says Libby Muldowney, a financial advisor in Savant's Rockford, IL. office. "To me, it's less of a technical conversation and more about encouraging clients to evaluate tradeoffs when they are faced with unknowns."
Daryl Dagit, a seasoned financial advisor from Savant's Peoria, IL. office, points out, "I sometimes run into cases where one spouse is much younger than the other. That can really wreak havoc on a plan because you're no longer planning for a 30-year retirement. You're planning for a 40 – or even 50–year retirement if there's a really large gap in ages."
Crafting the Right Strategy: Balancing Spending and Saving
When it comes to financial planning for longevity, it's about striking the right balance between enjoying your present and safeguarding your future. Joel Cundick, a financial advisor in Savant's McLean, VA. office, emphasizes, "From my experience with clients, some tend to over-focus on longevity, holding back far too much on spending in case they might need funds later. Others tend to under-focus, taking Social Security benefits as early as possible and trying to set their spending as high as possible."
So, what's the right approach? It's customization. Collaborate with your advisors to tailor a plan that suits your lifestyle, aspirations, and risk tolerance. Cundick adds, "The best path is to look at your portfolio and other income sources with your advisors and choose a path that is customized to you."
Embracing Tools for Clarity: The Longevity Illustrator
Amidst the intricacies of financial planning for longevity, there's a valuable tool that can lend clarity: the Longevity Illustrator. This resource from the American Academy of Actuaries and Society of Actuaries uses the Social Security Administration's latest mortality data to help you assess different scenarios based on life expectancy and determine how your financial plan could evolve.
By inputting various factors like age, gender, and health status, you can gain insights into potential longevity and adjust your strategy accordingly. It's an empowering way to visualize the impact of decisions on your financial future.
The Road to Security: Your Personalized Approach
In a world filled with uncertainty, financial planning for longevity stands as a beacon of security. It's about acknowledging the balance between living life to the fullest today while safeguarding your lifestyle down the road. The words of Savant's advisors echo the sentiment: customization, collaboration, and conscious choices.
"If you have sufficient funds to delay Social Security and your health is good, it may make sense to delay filing for Social Security to maximize future guaranteed benefits," says Cundick. "If that delay could cause too much stress on your portfolio, then consider taking Social Security earlier and spend less in the early years of your retirement. Bucket approaches to investment allocation can also help from a mindset perspective," he adds. "Also, most retirees eventually start spending less in their early to mid-80s, so that should be factored in as well."
The Bottom Line
As you think about retirement, remember the distinction between life expectancy and longevity. Know that crafting the right strategy is a dynamic process that evolves with you. Having a frank conversation with your advisor, and embracing tools like the Longevity Illustrator, can help you make more informed decisions.
In the end, financial planning for longevity isn't just about numbers on a balance sheet. It's about your unique journey and the peace of mind that comes from a well-crafted, personalized plan.
---
This material is for general educational purposes only and is not intended as personalized investment, legal, or tax advice.