Incapacity Planning During the Time of COVID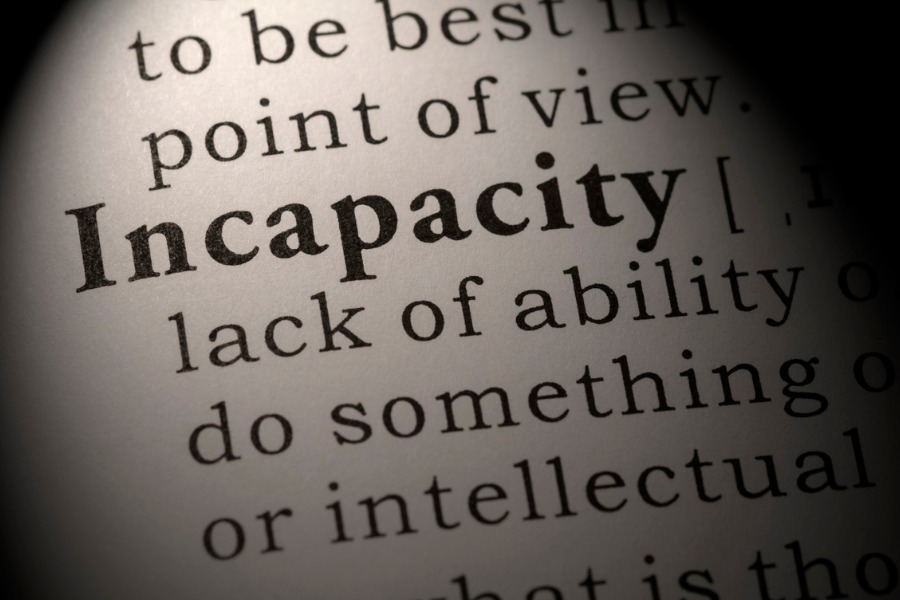 Planning for Incapacity is Important
When you think of estate planning, the first thing that comes to mind may be your Will, which is a document that provides direction on how you want your estate to be distributed to your loved ones. But people often overlook the need to create a plan in the event they become incapacitated and need assistance making financial or health care decisions.
Now more than ever, planning for incapacity is equally, if not more important than creating a Will, as it is becoming increasingly likely that you may suffer some form of incapacity during your lifetime.
There are two core documents to consider putting in place, or if you already have them in place, reviewing them from time to time. These two documents are 1) a Power of Attorney for Property; and 2) a Power of Attorney for Health Care.
A Power of Attorney for Property
A Power of Attorney for Property is a document that allows you to name an agent who has the authority to make financial transactions on your behalf if you are unable to do so. Your agent can help pay bills, file tax returns, make withdrawals from retirement accounts – all of the things that you would normally do in your financial life.
A Power of Attorney for Health Care
A Power of Attorney for Health Care is a document that allows you to name an agent who has the authority to make medical decisions on your behalf if you are unable to do so.
Using Power of Attorney documents allows you to retain the right to deal with your own financial affairs and make your own medical decisions, but gives the agent those same rights. It is important to name multiple successor agents in your documents in the event a prior named agent is unavailable. Power of Attorney documents are often used in emergency situations, so it is also important to include important contact information, like cell phone numbers, for your agents in the documents themselves – especially on a POA for Health Care.
POA for Health Care Versus Living Will
A POA for Health Care and Living Will are two separate concepts. A POA for Health Care allows you to name an agent who has the authority to make health care decisions on your behalf, whereas a Living Will is meant to supplement your POA for Health Care.
A Living Will allows you to specify in writing whether or not you want life sustaining treatment to be administered or withdrawn. It also removes the burden of making difficult end-of-life decisions from your agent's shoulders because, even though your agent has the authority to act on your behalf, they might not know what your wishes are. Therefore, it is important to execute both documents.
It is worth noting that some states have combined POA for Health Care documents and Living Wills into a single document called an Advance Medical Directive.
POAs for Family Members
After you have put your own estate plan and Power of Attorney documents in place, it may be worthwhile to plan for your adult children or elderly parents.
Adult Children
When your children turn 18, you no longer have the power to act on their behalf because they are legal adults. If they need assistance making financial transactions or get sick while they are away at college, you may need to contact their health care provider or access their medical records. You'll want to make sure your children have POAs in place and name you as their agent because without them, you may not be able to assist them.
Elderly Parent
The same concept holds true if you care for an elderly parent who may have suffered a stroke or other illness and is relying on your assistance. If your parents have POAs in place well in advance, when they need your assistance, you can step in without delay and avoid potentially disastrous situations that may require court involvement before you can act.
Closing Thoughts
If you have not yet created an estate plan, be sure to at the very least put in place Power of Attorney documents. During times of uncertainty, having POAs and proper protocols in place can provide you some peace of mind. These documents help ensure that there is continuity in the management of your financial affairs and can pre-determine who will make medical decisions on your behalf and what those decisions are.
If you already have an estate plan and POAs in place, take some time to review the agent appointments. It is important to review your agent succession from time to time and refresh your documents. A regular review will ensure that any financial changes or updates regarding your family situation are reflected in the documents and you can have confidence that your plan will work as intended.