An "Interest"-ing Opportunity for Bond Investors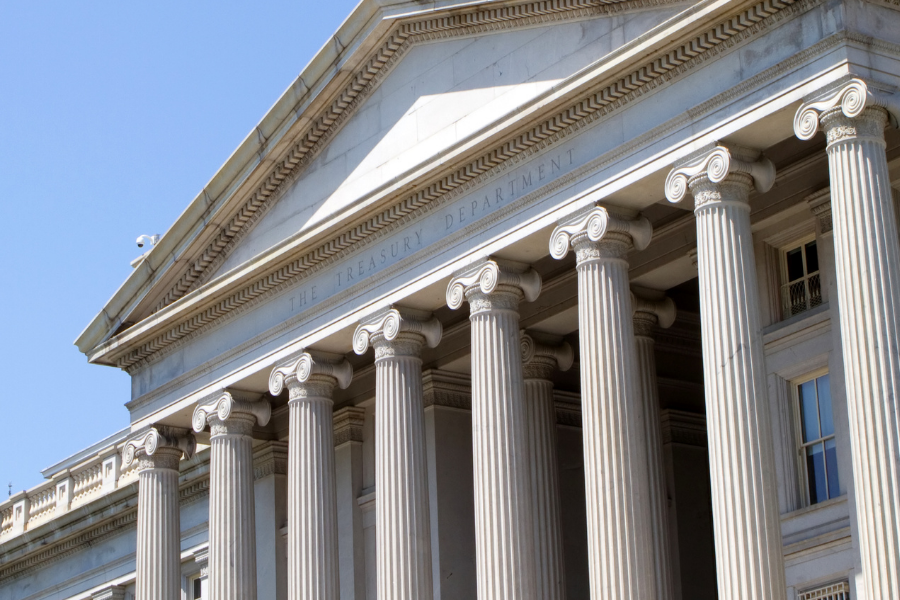 Being a fiduciary occasionally means letting clients know about an attractive investment opportunity outside of Savant, simply because it could be in their best interests. One such opportunity has been making news lately because of an anticipated increase in yield.
One of the ways the U.S. government finances its operations is through the issuance of savings bonds. One such bond, called a Series I savings bond, is expected to be issued in May with a 9.62% yield. The "I" is an invitation for individual investors (adults and minors), as well as some trusts and estates, to buy the bond as a hedge against inflation.
The Facts:
The maximum you can purchase is $10,000 per person.
You should note that Series I Savings Bonds cannot be cashed in for 12 months, so I wouldn't recommend using any part of your emergency funds for the purchase, since you might need the funds within the next 12 months. If you redeem the bonds within five years, you lose three months of interest.
The return is based on a fixed rate (set when the bond is bought, currently 0%), and a variable inflation rate determined by the Consumer Price Index for all Urban Consumers (CPI-U), which is calculated twice per year (May and November); of course, as inflation comes down, the return on I Bonds will come down as well.
The bond earns interest monthly, which is compounded semiannually and added to the bond's principal six months after the bond's issue date (determined by the month you purchased your bond) until the bond reaches maturity in 30 years, or until you cash it in (after 12 months have elapsed).
Interest accrues over the life of the bond and pays out upon redemption/maturity.
Tax reporting of interest can be deferred until redemption or final maturity or claimed annually. Interest is subject to federal ordinary income-tax liability, although it is exempt from state and local taxes. For example, if you cash in the bond after 18 months, you'll only be credited with the first 15 months of interest (however, given the high rate, that would still be an attractive yield)
You can only buy the bonds through treasury direct.
How This May Work in Real Life.
If I bought $10,000 of this Series I Bond on April 25, 2022, I would receive the current annual yield of 7.12% until October 31, 2022. The new rate of 9.62% (expected to be announced in May) would be applied to my bond on November 1, and for the following six months, resulting in an effective yield of approximately 8% for that 12-month period extending to April 20, 2023, even if inflation decreases and the rate is reset lower in November 2022. If I waited until May 2 to purchase the same amount, the 9.62% rate would apply for six months, and may then be reduced if inflation decreases and the yield is lowered in November 2022.
Paying for College Expenses
Additionally, Series I Bonds can be cashed out to pay for qualified education expenses with the earned interest excluded from taxable income for taxpayers within certain Modified Adjusted Gross Income (MAGI) limitations and under specific conditions. For example, the Series I Savings Bond must be redeemed in the year that qualified education expenses are incurred for the taxpayer, spouse, or dependents. The bond must be purchased in the name of the parent. In addition to excluding the interest of the redeemed bond from taxable income, the proceeds of the bond redemption can be contributed into a 529 College Savings Plan or a Coverdell Education Savings Account.
Because parents need to own the bond to implement this strategy, the bond is counted as a parental asset for financial aid purposes.
Important Final Notes
Although you may see news stories or blogs touting Series I bonds as a hedge against inflation, they may not make much of an impact if you have a high number of assets, given the $10,000 purchase limit. However, purchasing a Series I bond now is a nice opportunity to capture higher interest rates than we've seen in many years.
Also, if you are concerned about inflation, talk to your financial advisor about the ways they consider inflation when designing your portfolio. For those who may be particularly sensitive to inflation, allocating a portion of your portfolio to inflation-indexed securities or alternative asset classes may be an option. At Savant, we welcome the opportunity to discuss client concerns anytime. It's our privilege to serve you.