Is It Time To Hire a Financial Advisor?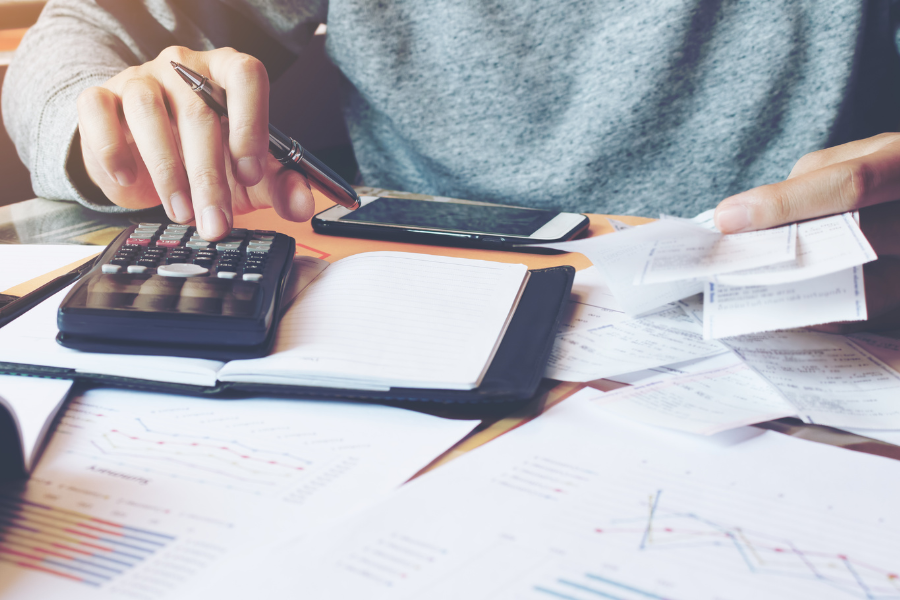 Do I have enough saved for retirement? How can I lower my tax bill? Am I taking too much risk with my investments? Am I managing my finances correctly?
If you're asking these questions of yourself, you may be wondering if it's time to get some professional help with your finances. But how do you begin? Let's start with the basics.
What does a financial advisor do?
In the United States, you won't find a definitive job description. That's because the terms "financial advisor" and "financial planner" are loosely regulated. People who call themselves financial advisors or financial planners may sell insurance or investment products and provide advice specific to the products they sell. They may work as private bankers. They may work for a CPA firm and provide advice related to your tax and financial situation. Or they may work for a "Registered Investment Advisor," or RIA, a firm that generally advises clients on their investments and manages their portfolios (although the firm may also offer other services, like financial planning, tax planning, or estate planning).
As we wrote last year, a financial advisor's job is to listen to clients, understand their financial goals, and work with them to identify strategies to help them achieve those goals. These strategies often include (but are not limited to) investment management, tax planning, wealth transfer, and financial planning. A good financial advisor can also be an accountability coach, a sounding board, cheerleader, an asset organizer, and a guide who can help you interpret what's best for your situation.
Will my financial advisor look out for my best interests?
This may surprise you: While most financial advisors do act in their clients' best interests, some advisors don't have a legal obligation to do so! U.S. financial advisors must follow one of two "standards of care," depending on where they work. Brokers who sell securities must meet a suitability standard, which, according to FINRA, means the person has "a reasonable basis to believe that a recommended transaction or investment strategy involving a security or securities is suitable for the customer, based on the information obtained through the reasonable diligence of the [firm] or associated person to ascertain the customer's investment profile."
Financial advisors who work for RIAs must meet a fiduciary standard, which means that the advisor must place their client's best interests ahead of their own. That means seeking the best prices and terms for the client, helping avoid conflicts of interest and disclosing any situations in which a potential conflict exists, and ensuring the advice they provide is accurate and thorough. This is the standard that financial advisors at Savant Wealth Management – an RIA firm – must meet.
How can I find the right advisor for me?
Start by doing your homework. Ask family members and friends for recommendations. Check the directories of reputable organizations, like the National Association of Personal Financial Planners (NAPFA), or CFP Board, the professional standards-setting organization for financial planners and owner of the CERTIFIED FINANCIAL PLANNERTM certification program in the U.S.
Once you've narrowed your list of potential advisors to a few, schedule an appointment to ask more questions. Many advisory firms, including Savant, offer a no-cost introductory call or meeting so you can get to know the advisor you might work with, learn more about the firm, and ask questions about how you might work together. As part of your due diligence, you can check FINRA's BrokerCheck website or the Securities and Exchange Commission's Investment Adviser Public Disclosure website to learn about an advisor's employment history, licenses, and any disciplinary actions or complaints the advisor has received.
Download Our Checklist to Compare Advisors
To help you in your search for the right advisor to meet your needs, we've designed an easy-to-use checklist that lets you make a side-by-side comparison of the firms and advisors on your list. The checklist also includes a variety of questions you can use to help guide your conversation. Our checklist is useful whether you're interested in working with an advisor for the first time, or if you'd like a second opinion on your portfolio.
Some people spend more time making vacation plans than they do selecting a financial advisor, but we believe choosing the right advisor could potentially make a major difference in your long-term financial well-being. Take your time and conduct the necessary research to make the best choice for you and your family.