Recently Divorced? Don't Forget to Update Your Will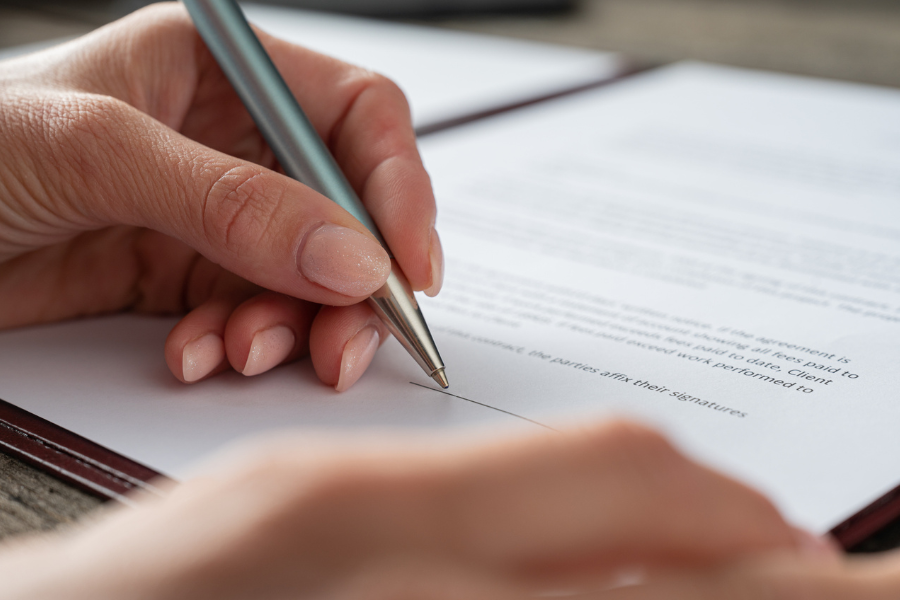 When going through a divorce, both parties have a lot to think about. Unwinding joint accounts, determining child custody, and dividing possessions are major tasks, but they aren't the only ones that need your consideration.
If you are recently divorced but have not yet updated your will and estate plan, now is a great time to revisit those important documents. As we've written in the past, marriage and divorce are among the milestones in your life that should trigger an update to documents like your will, trust, durable powers of attorney, advance healthcare directive, and any beneficiary designations. Although many states include built-in protections for estate planning in case of a divorce, it's important to make updates as soon as possible. Your Last Will and Testament is a great place to start.
How to Update Your Will
If you have a will already in place, you can make updates to it in one of two ways: You can add something called a "codicil," or you can write a new will. A codicil is a simple amendment of one or more provisions within a Last Will. Using a codicil, you can change who will act as your executor, and to whom and how assets will be distributed. For example, you can use a codicil to ensure your ex-spouse has no legal interest in a trust you create for your child's inheritance, either as a beneficiary or as a trustee.
Updating Beneficiaries
Like many couples, you may have decided to leave everything to your spouse when you created your original will. Now that you're divorced, you may want to change that, provided you aren't prevented from doing so by your divorce decree.
Guardianship
Typically, when a couple has minor children and one spouse dies, children remain with the surviving spouse. This is true even in divorce. If both parents die, however, courts will assign guardianship if the parents did not appoint a guardian in their will. For this reason, you will want to document your choice for guardian in a Last Will so you, as well as your ex-spouse, have a say in any future guardianship. If you and your ex named a guardian, consider whether the guardian you chose together would still be appropriate, and work with your attorney to make any necessary changes.
State Law Protections
In most states, if you divorce after creating your will, any gifts — such as property — that you left to your former spouse will automatically be revoked. (Some states also revoke gifts to relatives of the former spouse after divorce.) If your will names a contingent beneficiary, that person would receive the gift instead. For this reason, it is important to review the default structure that is in place.
The same is true if you had named your former spouse as executor of your will. Upon your divorce (depending on the state), the court would revoke your ex's ability to serve as executor. If you don't name an alternate, the court would appoint someone.
How an Estate Planning Attorney Can Help
Every divorce is different, and some – involving children and/or large numbers of assets – can be quite complicated. If you recently finalized your divorce but haven't yet updated your will, trust, or other aspects of your estate plan, talk to an estate planning attorney to determine next steps. Making updates now can help ensure your heirs receive their rightful inheritance according to your wishes.
---
This is intended for educational purposes only and should not be construed as personalized legal or financial advice. Please consult your legal and financial professional(s) regarding your unique situation.