Seeing Opportunity in the Great Resignation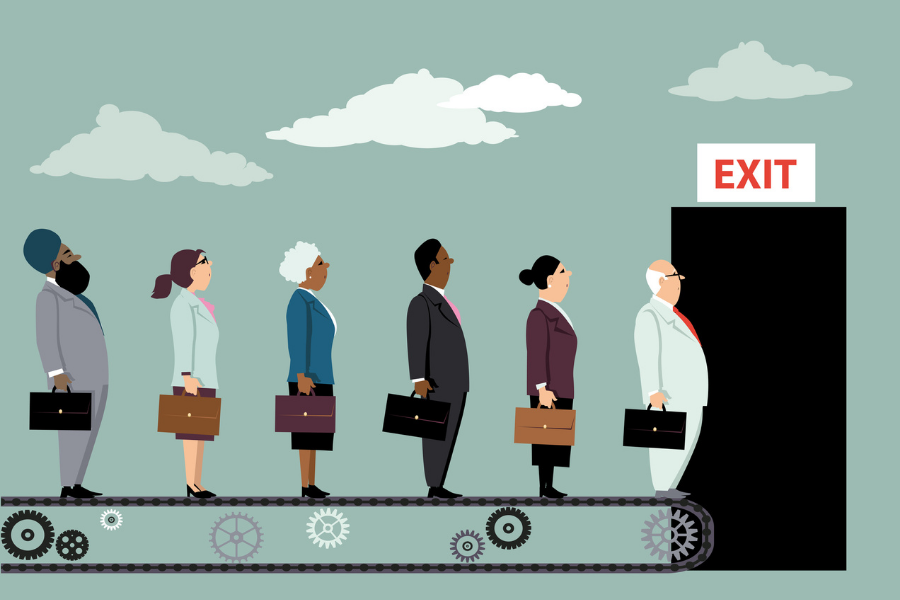 With the rise of the Great Resignation, is the next great workplace disruption here? According to Microsoft, it's already arrived in the form of hybrid work. But the flexibility that comes with hybrid work may not be enough to retain talent, as Microsoft's survey shows 40% of employees are thinking about quitting. Behind this turnover is a workforce that is re-evaluating the value of its output, competing priorities, and what a work-life balance should look like.
The Roots of the Great Resignation
Ideally, the relationship between employees and businesses should be somewhat balanced; employees offer a skill or service in a conducive working environment to receive fair compensation. Due to factors such as increased labor availability and business competition, the balance of power between employees and corporations is skewed in the latter's favor.
After two years of the COVID-19 pandemic, employees' discontent with the status quo has become front-page news. The pandemic has taken a toll on mental health, with one survey reporting that 52% said they felt burned out, up from 43% pre-COVID.
Having gone through the stress of the pandemic, many employees have set their sights on greener grass. Employee turnover continues to see record numbers. In February 2022, there were 11.3 job openings, and 4.4 U.S. workers quit their jobs, ushering in the age of the Great Resignation.
From the Great Resignation to the Great Reimagination
It's important to keep in mind that the majority of those quitting their jobs are not actively looking to be unemployed. They are looking for employers that will support and listen to them and provide them with a better work-life balance.
For business owners, a mindset shift can help with seeing opportunity in the current labor market. In the Wall Street Journal, Deloitte recommends calling this moment the Great Reimagination. This is an opportunity to examine your workplace culture and systems and find out how you can survive and thrive future shocks.
With that in mind, this may be a good time to explore, re-evaluate, and experiment with your work culture in the following ways:
Prioritize work-life balance: To build a healthy working environment, ensure that employees are able to have the time to work toward both their personal and professional goals. You can achieve this by ensuring they have enough time off work, providing support options for parents, and offering flexible working options.
Build a positive work environment: Ensure your corporate culture incorporates a reasonable level of positivity in the workspace, open communication across all levels, and support networks, whether an external EAP or internal business resource groups.
Recognize and reward: Give employees due credit and acknowledgment for their work.
Offer comprehensive benefits: Communicate with your employees to find out the benefits that appeal to them most. Ask for their views and involve them in the process. They'll be more satisfied with benefits that match their needs and desires.
Bottom Line
Keep in mind that, especially for Millennials and Gen Z, employees are just as focused on the company's culture as the benefits and compensation. Providing them with a package that allows them to set and reach long-term personal, professional, and financial goals is just as important as providing a culture of empathy in order to retain talent.
At Savant Retirement Plan Services, we work with business owners to help shape the ideal retirement plan for their businesses. Reach out to our retirement plan team here.