Short-Term Pessimism, Long-Term Optimism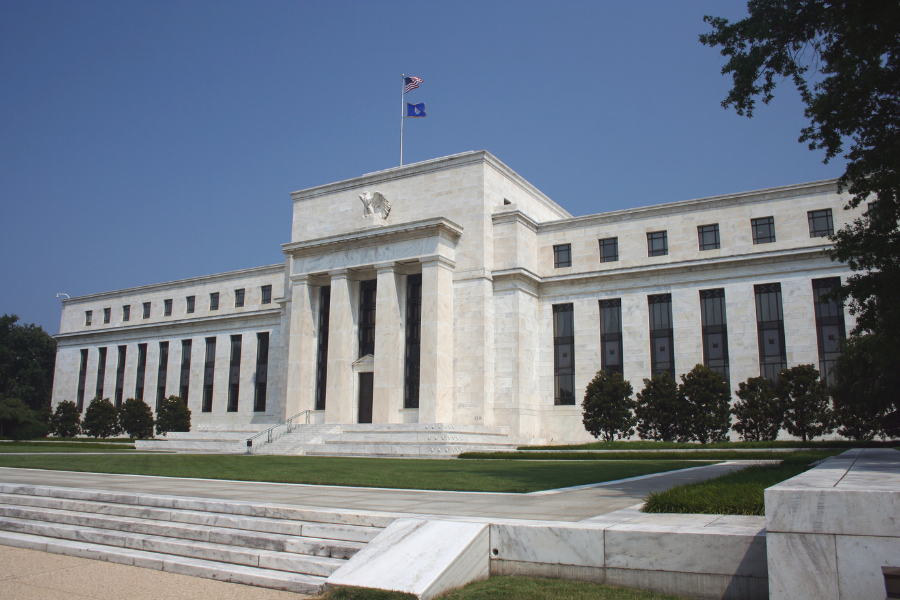 "Don't fight the Fed" is one of the oldest investing cliches going.
If that quote charged residuals, it might make more money than Seinfeld or Friends reruns.
Last week on an episode of the Odd Lots podcast, Minneapolis Fed President Neel Kashkari made it clear he's kind of sort of openly rooting against the stock market. Responding to a question about Jerome Powell's recent speech at Jackson Hole, he proclaimed:
"I was happy to see how Powell's Jackson Hole speech was received," alluding to the S&P 500 falling more than 3% while also mentioning, "I certainly was not excited to see the stock market rallying after our last FOMC meeting because I know how committed we are to lowering inflation."
In short, at least one Fed official is using the stock market as a scorecard. And apparently, at this moment, the stock market going down reflects a job well done.
To be clear, it could be reasonable to hold this view. Inflation is suffocating, disproportionately impacts the lowest income earners, and if the stock market must suffer to get inflation under control, then it's a noble goal for the time being.
And it's important to remember that roughly 40% of Americans aren't even invested in the stock market, so in some ways, being annoyed with stock market declines is a first-world problem.
However, Kashkari's comments invited more pessimism into a year that's already been oversupplied with it. The allure of pessimism often sounds attractive; it's easy to succumb to.
There's an old quote that starts with, "Pessimism sounds smart…"
Pessimists can be full of facts, figures, and trends that are hard to argue. This isn't specific to investing; other walks of life are susceptible to the same gravitational pull of pessimism. Sports, business, and politics are other classic examples.
The pessimism overhanging the market right now is that "the Fed is a powerful force, they're rooting against the stock market, and that will make it very difficult for investors."
That sounds smart, and if people say this (and people are certainly saying this!), it's hard not to feel like they may be correct.
Sports are dictated by this same reality. To use one example, professional football starts tonight, and there are countless arguments why Justin Fields won't work as quarterback for the Chicago Bears – namely, they have a history of ruining quarterbacks, it's hard to be a great passer in cold weather, and he doesn't have a great supporting cast on offense.
Hard to argue. The Bears do have a long history of mediocrity.
But the optimist might say the failure rate at the quarterback position is high across the entire NFL and it's not a Bears specific issue. The great quarterbacks figure it out regardless of the situation, and if Justin Fields is going to get to an elite level, all the other stuff is irrelevant for now.
Admittedly, the optimistic point of view doesn't sound as convincing. It feels more based in hope.
If you're a fan of business history, you may have seen Bill Gates' 1995 interview with David Letterman about the advent of the internet. David Letterman, admitting he knew nothing about the internet, mentioned he heard one of the big internet breakthroughs was being able to listen to a baseball game on the computer and questioned how that could be better than listening to the radio.
Bill Gates' only rebuttal was that the benefit of the internet was you could listen to the game anytime you want versus the radio forcing you to listen in real time, hardly a great selling point for internet adoption – especially when the topic is a sporting contest.
Obviously, nobody doubts the ubiquity of the internet today; it's an easy example to use. But other businesses climbed the same wall of doubt.
Uber wasn't supposed to work because of the power of taxi unions. Airbnb wasn't supposed to work because nobody would ever let a stranger stay in their home. Netflix co-founder Marc Randolph recently wrote a book sarcastically titled, That Will Never Work, on the genesis of the world's largest streaming company.
Point being, there are always new things being created that don't make sense and aren't supposed to work.
The future will likely follow a similar trend. Just look at the spike in new business applications over the past few years.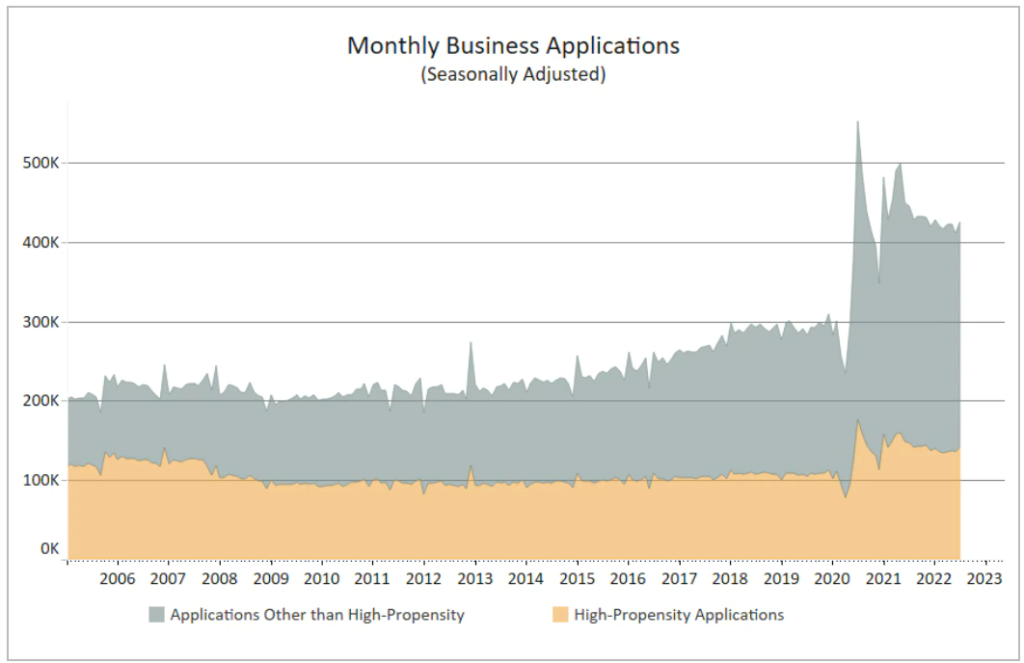 Source: U.S. Census Bureau
The quote that begins with "Pessimism sounds smart" concludes with "but the optimists make money."
A critical, often unnoticed reality is the daily compounding of good things often goes unnoticed.
Bill Gates captured this concept by mentioning, "Headlines, in a way, are what mislead you, because bad news is a headline and gradual improvement is not."
We all know the headlines have been bad; it's fair to acknowledge that. It might even be fair to assume the headlines get worse as the Fed continues to chart an aggressive path, mid-term elections are looming, and we deal with the potential fallout of an ugly winter in Europe.
You can be realistic about all the negativity in the short term.
But you should also acknowledge there are always good things bubbling under the surface that aren't making headlines. For that reason, you should remain optimistic about the long term.