Should You Work with Your Parents' Advisor When Inheriting a Large Sum?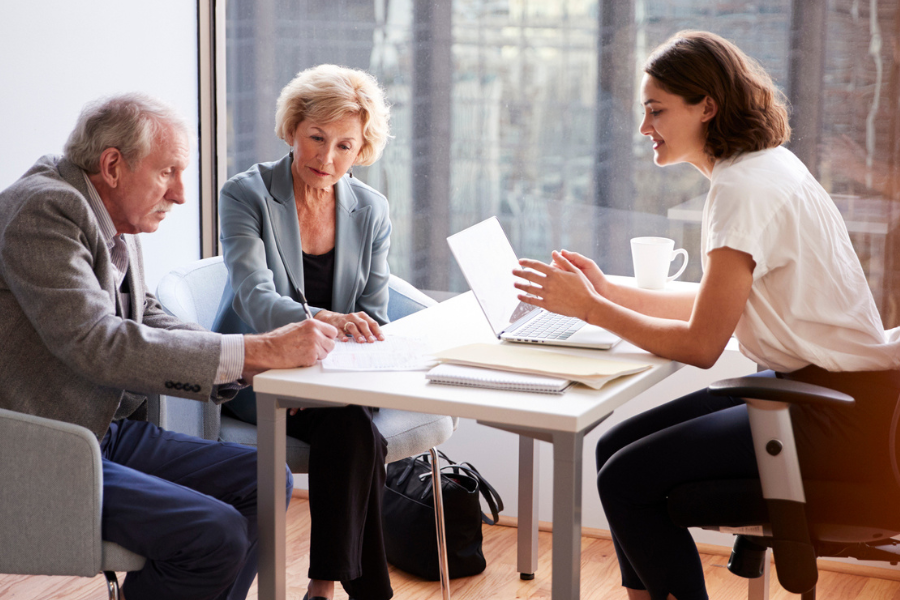 Multigenerational wealth transfer will be significant over the next 25 years. According to Cerulli Associates, the amount of wealth transferred through 2045 will reach $84.4 trillion, with the majority — $72.6 trillion – going to heirs. Over the last 10 to 15 years, however, multiple studies have shown that children who inherit from wealthy parents don't tend to stay with their parents' financial advisors.
Should you continue working with your parents' advisor after inheriting their money? Here are some questions to ask yourself:
Does my parents' advisor work with people like me? While your parents may have loved working with their advisor, your parents are not you. You are at a different life stage and may hold different values and goals. As you work through the process of inheriting your parents' wealth, get to know your parents' advisor by asking questions about his or her qualifications, education, and experience. Does the advisor work with other clients who have inherited money? Are the advisor's clients mostly retirees and pre-retirees? If so, can he or she help you with goals like saving for a home or starting a business?

Will the advisor work with me personally? If your parents' advisor has already handed you off to a more junior team member, you may already have your answer. Even with your inheritance, you may not fit the client "profile" for your parents' advisory firm. Some firms establish account minimums or only work with certain types of clients. If you do fit the firm's client profile and have assets above the firm's stated minimum, who would you work with if you become a client? If it's not your parents' advisor, be sure you are satisfied with the individual's qualifications, approach, and process.
Does my parents' advisor provide tax planning and estate planning services? If you inherited a significant sum, you'll likely need help with tax planning or estate planning services. Consider whether your parents' financial advisor has the necessary expertise and resources to handle financial situations like yours.
Is my parents' financial advisor a fiduciary? While many financial professionals call themselves "advisors," not all are fiduciaries. A fiduciary advisor has a legal obligation to place their clients' interests first. It's perfectly acceptable to ask whether your parents' advisor adheres to this standard.
How does my parents' financial advisor get paid? Financial advisors in the U.S. earn their fees in several different ways. Fee-only financial advisors don't sell financial products or earn commissions. Fee-based financial advisors, on the other hand, can earn their fees from a combination of client fees and commissions they receive when selling financial products.
Does my parents' advisor use a defined process when working with clients? When working with a financial advisor, it's important to understand the advisor's approach. Will you receive a comprehensive financial plan? Will the advisor implement the plan or work with other professionals to implement it? If you prefer to implement the plan yourself, make sure your parents' advisor understands your wishes.
What kind of communication can I expect? Building a trustworthy relationship with a financial advisor requires good communication. Do you trust your parents' advisor and feel comfortable discussing your financial concerns with them?
Staying with your parents' financial advisor after receiving a large inheritance is a significant decision that can affect you and your family now and in the future. If you are considering working with an advisor for the first time or are interested in getting a second opinion, download our Financial Advisor Evaluation Checklist to compare advisors and their firms. By evaluating qualifications, expertise, specializations, client-focused approach, fee structure, process, and communication, we believe you can make an informed assessment and feel good about your decision.