The Fed Hits the Brakes: Understanding the Pause on Interest Rate Increases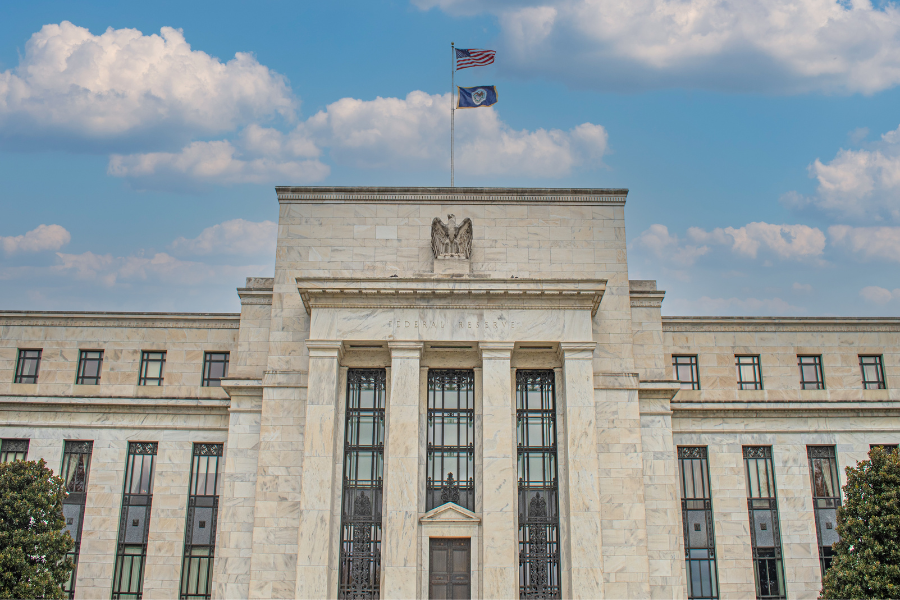 Since the Federal Reserve (Fed) last met in May, mixed signals from economic data releases have complicated investors' expectations that the Fed would not only stop raising rates but they would also start cutting rates before the end of the year.
Yesterday's CPI release for May was 4%, lower than the 4.9% print for April, but still well above the Fed's 2% target. Core inflation, which excludes more volatile components such as food and energy, remains considerably higher than the 4% year-over-year headline figure, as illustrated in the chart below.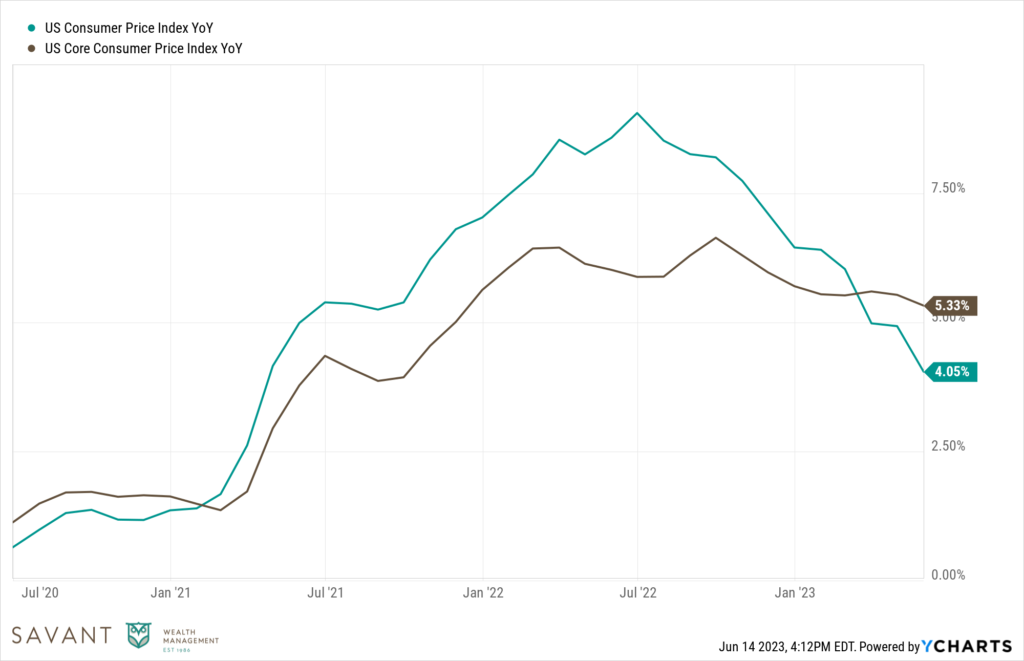 Source: Y Charts, July 2020 – May 2023
Despite core CPI remaining elevated, the Fed decided to pause interest rate hikes for the first time since the rate hike cycle began in March 2022.
"In light of how far we have come in tightening policy, the uncertain lags with which monetary policy affects the economy, and potential headwinds from credit tightening, today we decided to leave our policy interest rate unchanged and to reduce our securities holdings," said Fed Chairman Jerome Powell at a press conference following the two-day meeting, which ended yesterday.
The Fed also signaled that they may have to raise rates twice more this year. A closer look at the Fed's dot plot (a chart of the individual projections by the 18 Fed officials for interest rates in the coming years) shows nine officials believe the benchmark rate will go to 5.50%-5.75% by the end of the year from the current range of 5.0%-5.25% and three officials see even higher rates.
The pause brings both good news and bad news for consumers. Unfortunately, borrowing costs remain much higher than they have been in recent years, but for the first time in many years, consumers are able to earn higher rates on cash – as much as 5% APY on high-yield savings accounts.
In the meantime, the Fed intends to make decisions on a meeting-by-meeting basis (its next meeting is July 26), based on the data it receives and its implications for the economy.
So, what does this mean for markets?
Optimism has taken hold in global equity markets as U.S. stocks (S&P 500 Index) surged over 14% and international stocks (MSCI EAFE Index) rose over 12% year-to-date. This rebound in stocks is a favorable shift from the 2022 downturn, but it's important to keep in mind the market will continue to evaluate fundamentals such as corporate profits over the coming months which may impact market performance and volatility in the second half of 2023.
---
Historical performance results for investment indices, benchmarks, and/or categories have been provided for general informational/comparison purposes only. Past performance is no guarantee of future results.