When Is the Right Time to Sell Your Business?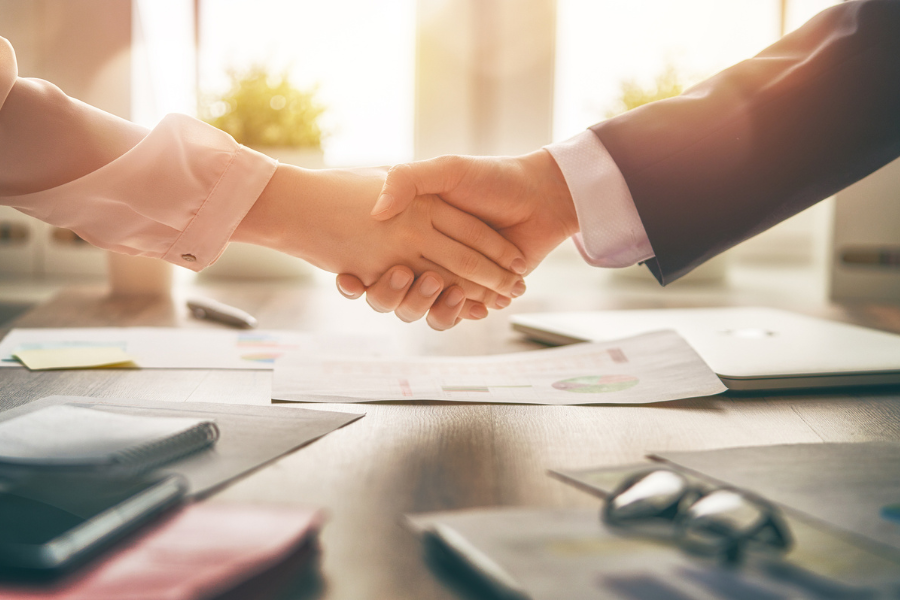 Succession planning can be a real thorn in the side of business owners. Should you sell to your partners or employees, an outside buyer, or simply wind down your business when you decide you've had enough? Of course, each situation is different, but business owners do face some common factors when determining whether to sell. Those factors may be personal, opportunistic, or market driven.
Selling for Personal Reasons
Personal reasons for selling a business can run the gamut. Maybe you've owned your business for many years but are hoping to retire soon. Maybe you or your spouse are experiencing health problems, or you're going through a divorce. Maybe you've decided to move to a different state and wouldn't be able to manage your business from afar. Or it could be that you've just had enough – your interests have changed and you'd like to try something new. All of these are valid reasons for change and could signal that it's time to sell.
Selling for Opportunistic Reasons
For some entrepreneurs, the most exciting part of owning a business occurs during the start-up phase – seizing a market opportunity and riding the wave for as long as the business or sector remains hot. Selling a business could provide the funds necessary to invest in something new or to start another business.
Selling for Market-Driven Reasons
Perhaps the industry you're in is starting to decline, and you expect that regulatory changes, technology changes, or environmental changes could make the industry less attractive in the future. You may want to consider selling your business and leaving the industry before declines become more obvious.
Whatever your reason, selling your business can involve a high degree of complexity, not only from a financial perspective, but also from an emotional one. Here are three things to consider if the time feels right to sell:
Are you and your business ready for a sale? Selling a business you started can be emotionally fraught. As the business owner, your personal and professional identity may be deeply intertwined. You may be active in your industry association, with many friends and business contacts you'll miss working with after the sale. And, what if – after the sale – you become an employee of the purchasing company? How will you feel about reporting to someone else instead of always calling the shots? Even if you feel personally ready for a sale, your business may have weaknesses you'll need to shore up to make it more attractive to a prospective buyer. Do you have the best possible processes in place? Are you having supply chain or customer service problems? Consider putting together an internal team or hiring an external consultant to help you identify and evaluate areas that need to improve.
Think about what's next for you and your family. Assume for a moment that you have achieved a successful sale. After you've signed the paperwork and received your payout, what will your next move be? Perhaps you know what you'd like to do next, but if you haven't discussed it with your spouse or significant other, there may be gaps in expectations or understanding. Even though you are the business owner, your decision to sell could have a profound effect on your loved ones. Be sure to communicate early and often with family members who may be affected by your decision.
Consider involving professionals who can help you objectively value and sell your business. Selling a business can have major financial and legal components that are best handled by an expert. A mergers and acquisitions advisor can help you accurately value your business to get the best deal possible. A professional broker can help bring your ideal prospect to the bargaining table and help you get the price you deserve. And, since the sale could have a significant impact on your personal financial situation, you should involve your financial advisor to discuss whether the deal structure supports your personal financial needs without causing unanticipated tax consequences. Before starting a sale, take the time to build your team.
Although these three considerations are very important, they are far from the only ones you'll face when selling your business. How will your customers or clients react to a sale? If you have employees, are you being sensitive to their needs and concerns throughout the process, or are you at risk of losing them, placing the sale at risk? When considering prospective buyers, think about how the culture may change after the sale. Does the buyer share your values? Will your employees (and maybe even you!) feel comfortable working with the buyer? What will the environment be like after the sale?
Once you decide to sell, expect things to start moving fast. The more you've anticipated the potential impact and planned ahead, the more likely you'll experience a positive outcome.