Bill's Victory Lap Retirement: From National Sales to Nurturing Souls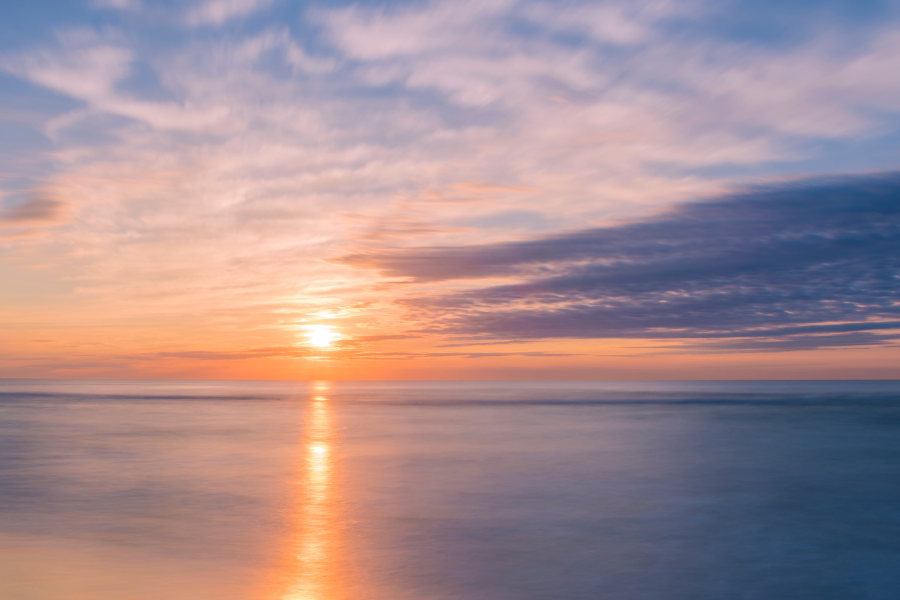 After a long and fulfilling career, it's not always easy to determine the best way to transition to retirement. Should you stop work completely, or continue to work or volunteer part-time? For Bill, the decision became clear after he read, "Victory Lap Retirement," a book co-written by Savant's Chief Innovation Officer, Rob Morrison, CFP®.
Bill's Perspective: "I only get one shot at getting retirement right."
When Bill and his wife, Twila, became Savant clients, they were thinking ahead to retirement but weren't quite ready to make the leap. After all, both had successful careers in sales and enjoyed their work. They just weren't sure what retirement would look like for them. However, that changed when they began working with their financial advisor, Will Gunlicks, CFP®.
"When we first met, I told Will he had seen many 'harvests,' but I only get one. And I don't want to mess it up," Bill recalls. To help Bill expand his thinking on retirement, Will shared a copy of "Victory Lap Retirement," and encouraged Bill to read it. "Many people are taking different approaches to retirement these days," says Will, "so I hoped would find it interesting."
Bill found it more than interesting – in fact, he found it inspiring. And when his company was acquired by another company in 2019, he was ready to take the leap. "We were in heavy consultation with Will leading up to my decision to retire," Bill says.
Balancing Preparedness and Opportunity
The scenario planning ultimately helped Bill feel comfortable following his heart. "I had felt a calling to make a difference, and with Will's encouragement, I went from the managing national printer accounts in the paper industry to serving as a business manager for three rural Catholic churches. It was something completely different for me."
Bill had a background in business, so those skills were transferable, but the position also appealed to his spiritual side. "I also got to do some of what I call 'programming and discipleship,'" Bill remembers. "I don't have a pastoral background, but I found the duties to be a really beautiful combination. I had a wide open slate, and that was glorious."
Twila was working part-time as a sales executive with at a start-up firm that she helped to launch a number of years ago when her company was sold to larger firm in 2021. "As we considered Twila's situation, we looked at several potential outcomes with the merger," said Will. "It could be awful and Twila could be miserable; it could be a neutral situation, where nothing really changes, or it could be a really good thing, and Twila could keep working there for five or six more years. We were conservative in our projections, and ultimately realized that Twila didn't need to keep working if she didn't really want to," he added.
Things changed again when Bill and Twila decided to buy a condo in a resort area in 2021. While Twila could work from anywhere, Bill felt less able to work remotely. "In early 2022, I fired half of myself to hire somebody else who could be there for the business management duties and at the end of 2022, we reorganized the team so that another wonderful employee could assume the discipleship facets of the job," he says, "and I retired fully at the beginning of January 2023."
The couple now divides their time between their condo and their home up north. They're feeling secure financially, and appreciate that Will continues to look out for their interests. "It gives me a lot of confidence that we're looking at different scenarios because I like to see the numbers," says Twila. "What I've enjoyed the most about our relationship with Will is that he is paying attention to all of the things going on in the market as it relates to our situation."
As for Bill, he enjoyed his first victory lap retirement so much, he's considering another. "There are a lot of people like me who have seen many sunrises and sunsets, and who have been in business for a long time. They need relationships. They make great consultants. For example, I think I have a unique perspective because of what I did. And as someone who worked in sales, I'm always looking for the next adventure, the next mountain to climb. I've got to do something, you know? It's just my nature," Bill says.
As for Twila, she is loving being part of a new team. "Our little company is now part of a much larger company," she says. But she wouldn't change a thing. "I've been able to continue working part time, and I have a new role taking care of hospital clients that I love. It's been a great experience, so I'm still going strong. And I don't even know what my forecast is for retiring!"
"Originally I was thinking that I'd get one 'harvest," says Bill. "But what I'm finding is, the harvest is ongoing. With Will and the team, we have a relationship of trust. We're really grateful, and we're really blessed."
---
IMPORTANT DISCLOSURE INFORMATION
Please Note: The testimonial provided was made by a current client of Savant Wealth Management ("Savant"). Clients were not compensated, directly or indirectly, for providing any testimonial of Savant, its Advisers or their services. Keeping in mind that no two clients, situations, or experiences are exactly alike, the client testimonial should not give any assurance that Savant may be able to help any client achieve the same satisfactory results. To the contrary, there can be no assurance that a client or prospective client will experience a certain level of results or satisfaction if Savant is engaged, or continues to be engaged, to provide investment advisory services.
Please remember that past performance may not be indicative of future results. Different types of investments involve varying degrees of risk, and there can be no assurance that the future performance of any specific investment, investment strategy, or product (including the investments and/or investment strategies recommended or undertaken by Savant, or any non-investment related content, made reference to directly or indirectly in this testimonial will be profitable, equal any corresponding indicated historical performance level(s), be suitable for your portfolio or individual situation or prove successful. Due to various factors, including changing market conditions and/or applicable laws, the content may no longer be reflective of current opinions or positions. Moreover, you should not assume that any discussion or information contained in this testimonial serves as the receipt of, or as a substitute for, personalized investment advice from Savant. To the extent that a reader has any questions regarding the applicability of any specific issue discussed above to his/her individual situation, he/she is encouraged to consult with the professional advisor of his/her choosing. Savant is neither a law firm nor a certified public accounting firm and no portion of the testimonial content should be construed as legal or accounting advice. A copy of the Savant's current written disclosure Brochure discussing our advisory services and fees is available for review upon request or at www. savantwealth.com.