What's the Employee Engagement Gap and How Is It Affecting Your Business?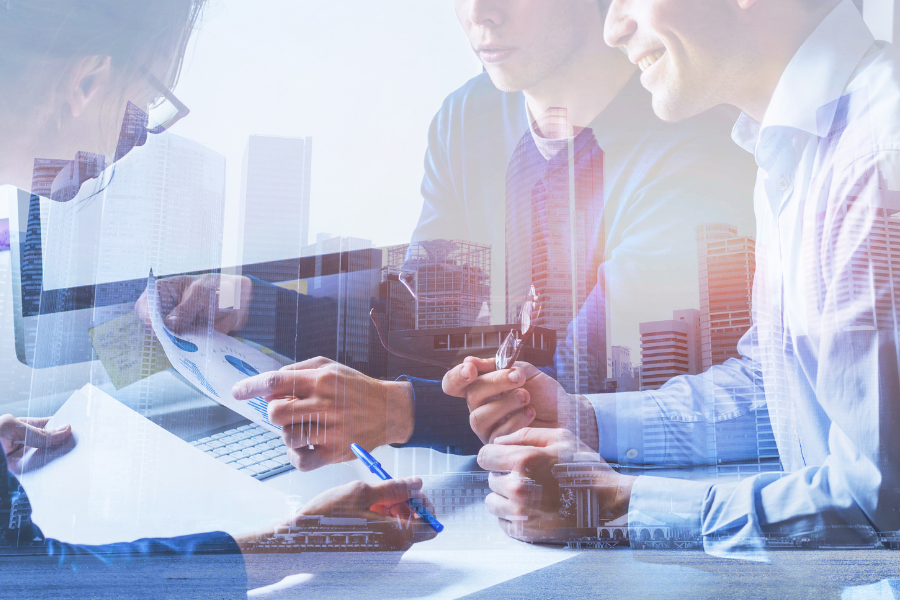 In recent years, and especially considering the Great Resignation, employee engagement is top of mind for many business owners. Engagement refers to the commitment and connection employees have to their place of work, and it is critical to the success of the business. That's because high-level engagement is likely to ensure talent retention, boost customer loyalty, and improve overall organizational performance and stakeholder value. According to HR Resolutions, there are three common types of employees, and each group requires a thoughtful approach to increasing their engagement and happiness at work.
Highly-Engaged Employees
Engaged employees work with passion and enthusiasm. These folks feel a strong connection to their employer and want to use their time and talents to help achieve business goals. In addition, they feel cared for and believe they hold much value, so they are motivated to give their best. Business owners with engaged employees often see higher productivity and retention rates.
Unengaged Employees
In the middle of the pack are unengaged employees. This group does not have a positive or negative perspective of their organization. Instead, they view their position as a source of income and willingly do their duty to ensure that they get a paycheck. They are not necessarily inspiring or engaging others to support a healthy ecosystem for your business.
Disengaged Employees
Disengaged employees can damage your corporate culture. These individuals do not seem to agree with decisions regarding the business, whether large or small. They often feel disgruntled and do not shy away from showing it publicly. In certain instances, this group may even undermine the work that their colleagues are doing for the organization. As a business owner, you may find yourself spending considerable time managing these employees and it can feel like a no-win, draining situation.
How do you help change the perspective of the disengaged and unengaged employees while also rewarding engaged team members?
Boosting Employee Engagement
One of the best ways to boost employee engagement is by providing benefits that matter most. Trending benefits in 2022 include:
Comprehensive health insurance
Robust retirement plan
Personal time off
Flexible work schedule
Financial wellness programs
Health and wellness programs
Student loan repayment programs
Sources: Pensions & Investments Online, Fortune.com
We know these are popular, but why should they matter to large and small business owners?
Recruitment and Retention
Small businesses face stiff competition from corporate giants and offering a range of incentives that directly address major social topics such as work-life balance help attract top talent. When advertising an open position, make sure to highlight employee benefits that matter most to your talent pool.
These benefits don't just help get new employees in the door—they also help them stay. It's important to regularly survey which benefits and company perks are most valued within the organization. Offering benefits only help with retention if your employees want and value what you're offering.
Increased Productivity
Few things can be more detrimental to your small business than having a workforce that is plagued with health issues. By providing health and wellness programs for your employees, you'll provide the foundational support that employees need to fully address their physical, mental, and cognitive needs. You'll help potentially decrease health issues that may otherwise lead to low productivity or poor attendance. Keep in mind that a healthy workforce can translate into beneficial returns for the business.
Tax Advantages
Some employee benefits come with tax advantages for the business and the employees. Some tax-free employee benefits include life insurance, tuition reimbursement, employee discounts, cafeteria plans, childcare reimbursement, workplace meals, and cell phones. Business owners see tax deductions for employee benefits such as paid time off, employer-sponsored life insurance, or retirement account contributions.
Emphasizing Happiness
A business that cares about its employees is likely to attract more customers. The happiness factor might be hard to measure but it is something that can improve a customer's experience. Happy employees tend to form strong relationships within the workplace, which boosts synergy and increases productivity.
The Bottom Line
For business owners, deciding on the optimal benefits package for their employees can feel daunting. Keeping employees and their needs at the center of this journey is key. Through pulse surveys and frequent feedback, seek to understand what's most important to them. Then, take those answers to your trusted business advisors to explore the right benefit mix for your business.
At Savant Retirement Plan Services, we work with business owners to help shape the ideal retirement plan for their businesses. Reach out to our retirement plan team here.